Blogs

The opinions expressed in these blogs are solely those of the people who wrote them, and do not represent the views of WPSU or Penn State University.
Posted by Emily Wiley on 08/19 at 01:38 PM
Seven Mountains Wine Cellars is tucked away in the serene wilderness of Spring Mills between Big Valley and Happy Valley.
Scott and Mary Ann Bubb built the winery from the ground up on a piece of land adjacent to their home. The rustic pine lodge features a 2,000-square-foot tasting room with dear heads lining the walls and an antler chandelier hanging from the ceiling. Soft brown couches strategically surround a tall stone fireplace, and the pantry knobs in the full-size kitchen are shaped like tree frogs.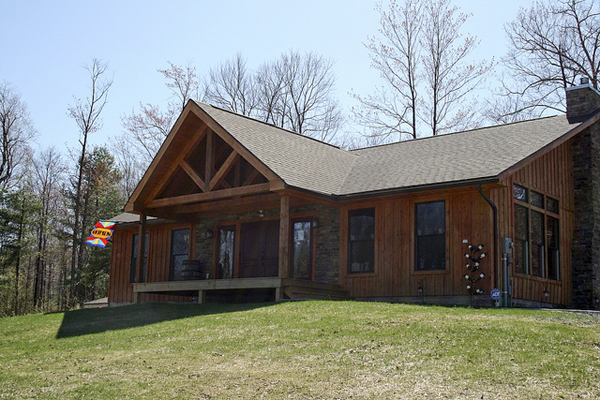 Scott produced his first wine in 1976 from Concord grapes he picked from his aunt's back yard. And when the manufacturing plant where he worked for 35 years closed its doors, Scott saw an opportunity to take his home brewing hobby to the next level.
Scott is passionate and innovative. He is a scientist who strives for perfectly balanced wines. And Mary Ann is the brains behind the bottles.
In addition to a laboratory and rows of steel barrels, Seven Mountains Wine Cellars has the only Earth-covered wine cellar in the state, affectionately called the "wine cave." For $500 customers can "adopt" an oak barrel from the cave. They receive five cases of wine over five years while the barrel is in use and are then given the oak with their final case.
Lucky visitors may be able to sample a red right from the barrel, and of course, Scott and Mary Ann offer plenty of ripe and divine wines to taste, too.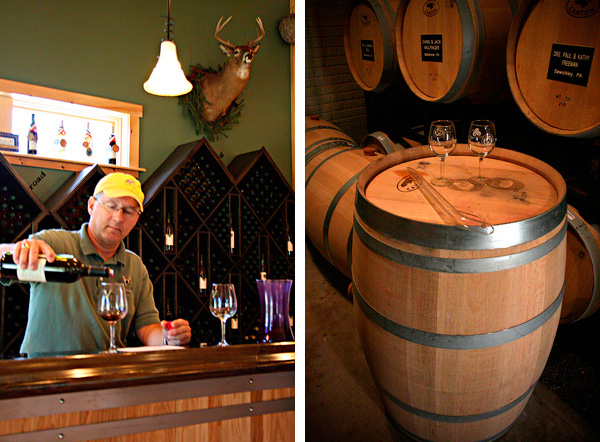 The Bordeaux blend of Cabernet Franc, Cabernet Sauvignon, and Merlot showcases Scott's ability to produce full-bodied wines, and the Afternoon Delight and Black-Beary wines are successful sweet wines. The Afternoon Delight tastes like grapefruit with a hint of tangerine, and the Black-Beary uses berries handpicked by the Bubb's Amish neighbors.
Wines from Seven Mountains Wine Cellars will be showcased at this year's Second Annual Penn State WPSU Wine Festival and Celebration on Sunday, September 19. Get your tickets today!
Author: Emily Wiley
Bio: WPSU Multimedia Producer | Wife and Mother | Lover of Food and Photography | One-Half of The Culinary Couple