All Posts including "organic"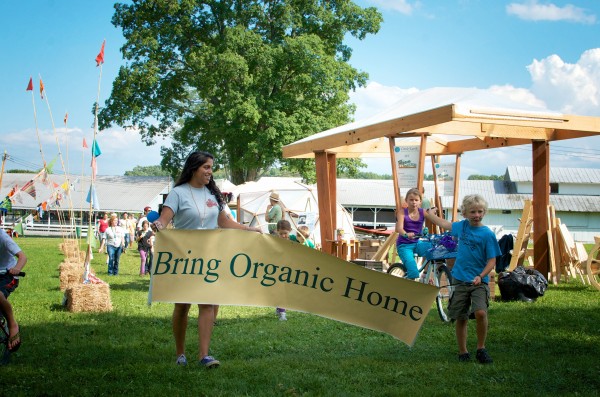 Editor's Note: This is a fantastic event that's perfect for any local food enthusiast. Come learn about local organic farming, enjoy some wonderful local food, and just have some fun…
Visitors to Pennsylvania Organic FarmFest 2017​, the two-day organic agriculture and sustainable living event, will enjoy a full slate of interactive family activities, live entertainment, local, organic food and craft vendors, and speakers, educational workshops and demonstrations at the Centre County Grange Fairgrounds, Centre Hall, PA, July 28-29.
FarmFest is free and runs Friday, July 28, from 9:30 a.m. to 10:30 p.m. and Saturday, July 29, from 9:00 a.m. to 8:00 p.m.
Continue Reading: FarmFest celebrates 20 years of organic agriculture in Pennsylvania this weekend
Posted by Jamie Oberdick on 07/28, 2017 at 12:28 PM
Tags: FarmFest | organicfarming |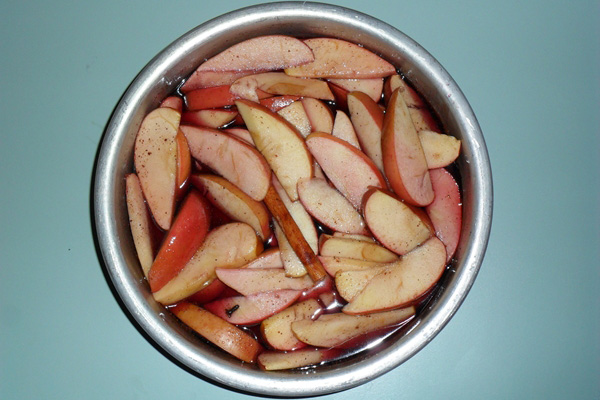 According to a TIME magazine article, conventional farmers use pesticides liberally in their orchards, in part to prevent blemishes that can hurt the value of their product. As a result, Americans have come to assume that apples should be as taut and unblemished as a supermodel's face—a plastic perfection you wouldn't often see in unimproved nature. Here is a perfect example.
Continue Reading: Should you incur the trouble and expense of trying to buy organic apples? And if so, why?
Posted by James Eisenstein on 06/13, 2017 at 02:22 PM
Tags: UnpaidFieldHand | apples | organic |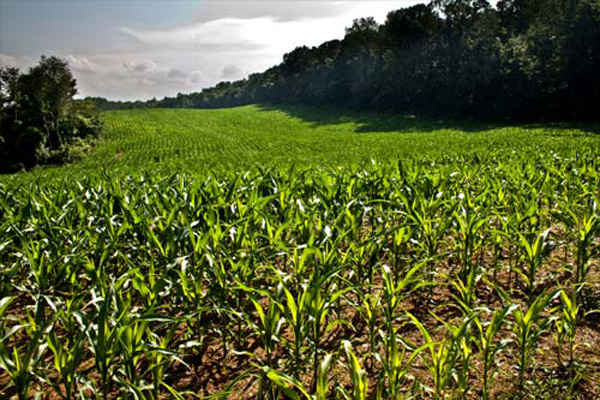 Two fundamental truths proved most useful to students in my environmental politics class—both from the field of ecology. The first is, "You can't do just one thing." The second explains why the first is true: "Everything is connected to everything else."
Previous parts of this "Why Organic" series illustrate the usefulness of these two principles. A conventional farmer can't just kill harmful insects or noxious weeds or boost crop growth with chemical fertilizers without doing other not so wonderful things. Not so wonderful things include killing pollinators and other beneficial insects, depleting the soil, reducing the nutritional content of food, and jeopardizing human health with pesticide and herbicide residues in food.
Continue Reading: Why Organic? Part 5: GMOs
Posted by James Eisenstein on 04/16, 2012 at 12:31 PM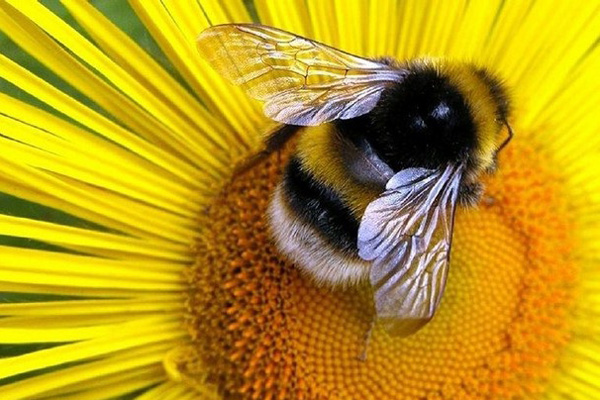 Parts 1 through 3 of the "Why Organic?" series explained that organically grown food is more nutritious—reason enough to eat (and produce) it—and contains far fewer pesticide residues, whose effects are not fully known. But if that isn't enough to convince you to eat organic, perhaps contemplating the ecological damage caused by conventional agriculture will change your mind.
Continue Reading: Why Organic? Part 4: The Biosphere
Posted by James Eisenstein on 04/09, 2012 at 11:10 PM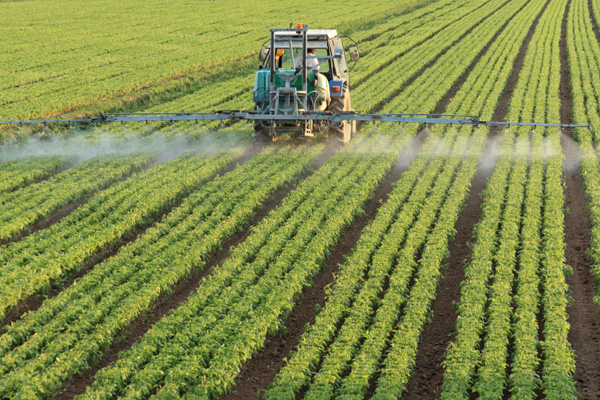 It's confession time. I made a small mistake, so uncharacteristic of me, as I'm sure you will agree. You see, in Part 3 of my series "Why Organic?" I wanted to talk about how pesticides are bad for our health and the environment, and then do the same for GMOs.
I intended to make a few, short, simple points about the health effects of pesticides—like they aren't good for us (especially children) and they aren't adequately tested and regulated.
My mistake? I decided to do a little Google research for the health effects paragraph, anticipating my inquiring readers' insistent demands for "evidence." The more I found out, the clearer it became that just one paragraph wouldn't do.
Continue Reading: Why Organic? Part 3: Pesticides
Posted by James Eisenstein on 03/22, 2012 at 03:09 PM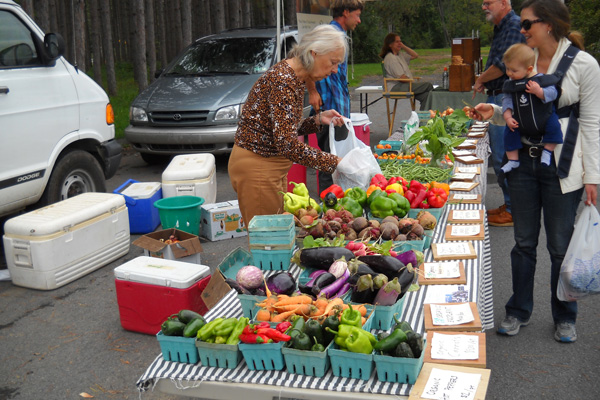 If, as I argued in Part 1, organically produced food is more nutritious, it makes sense to eat it. It may cost a little more, but you are getting more for your money.
Over the past 15 years, we've learned more about complex healthy soils. They are teaming with little critters, beetle grubs, earthworms, bacteria by the billions, and fungi. Together, they facilitate plants' ability to obtain micro-nutrients and minerals essential to good health. Compost, manures, and other organic substances in the soil provide these organisms with what they need to do their thing.
Continue Reading: Why Organic? Part 2: Nutrition
Posted by James Eisenstein on 02/21, 2012 at 03:38 PM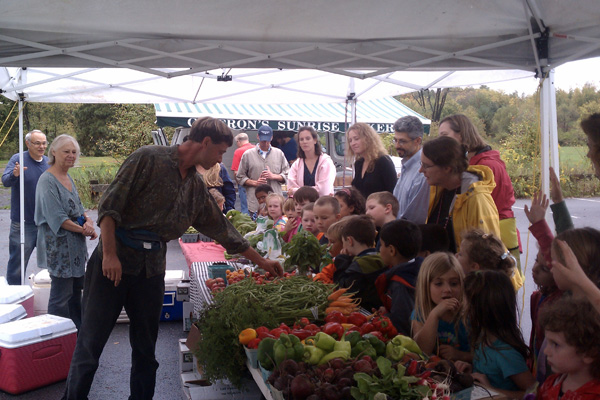 My brother, a witty fellow indeed, never misses an opportunity to respond to my every utterance of the term "organic food" by saying that he much prefers it to inorganic food like rocks and plastic. His response follows a long tradition of cleverly tormenting his little brother, but it also revives my suspicion that many people don't actually know what "organic food" is or why anyone would want to produce it or consume it. If this sounds like you (or even if it doesn't), read on.
Continue Reading: Why Organic? Part 1: Introduction
Posted by James Eisenstein on 01/25, 2012 at 05:08 PM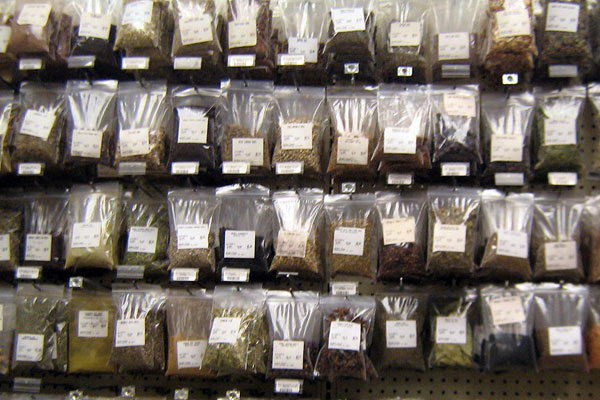 Did you resolve to eat healthier in 2011? If so, Nature's Pantry can help keep you on track.
Located in State College, Nature's Pantry is a full-service health food store that sells items ranging from herbal supplements to local produce. They also carry beauty aids, essential oils, teas, and pet products.
Continue Reading: Nature's Pantry in State College
Posted by Erin Donahue on 01/27, 2011 at 08:20 PM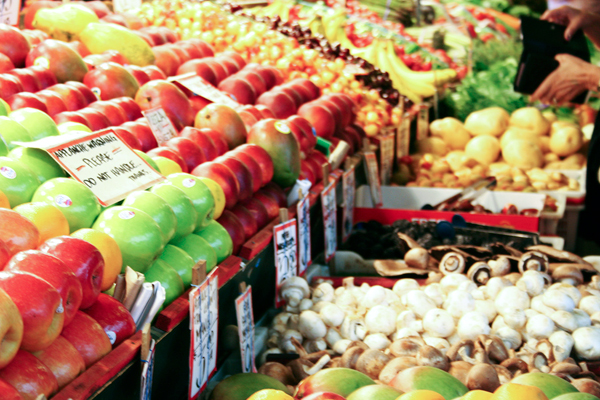 Today we are faced with a laundry list of considerations when shopping at the market. Is this an organic apple? Does it come from a sustainable farm? Is this beef from grass-fed cattle, and are these eggs from free-range poultry?
In an attempt to simplify the elusive terminology of the farming world, we have created a what's what of words and phrases to make your local eating experience a more informed one.
The following ten terms are the most important ones to consider when browsing markets and buying from local farmers.
Continue Reading: A Market Dictionary
Posted by James Gherardi on 08/27, 2010 at 12:33 PM
Tags: foodsafety | organic | market |
Page 1 of 1 pages