All Posts by Harrison's Fresh + Local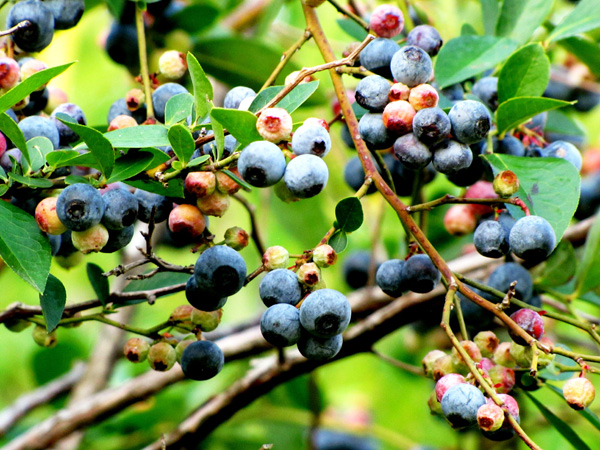 Blueberries are plentiful now at local farmers markets, as well as at our partners' retail locations, Way Fruit Farm and Harner Farm. Here is a delicious recipe for Blueberry Buckle from Clare Traynor of Sweet Indulgence Desserts.
Continue Reading: Blueberry Buckle
Posted by Harrison's Fresh + Local on 07/25, 2012 at 05:12 PM
Tags: recipe | summer | blueberries |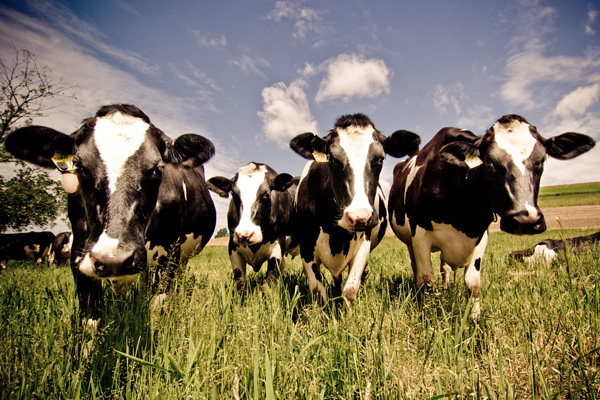 One of our new local partners at Harrison's Wine Grill & Catering is Vale Wood Farms. Located in the town of Loretto, PA, Vale Wood Farms is named for the farm's location in "the valley by the woods." This five generation family farm was first established in 1933 and began milk deliveries to local families and to the former Penn Cress Ice Cream Company in the local town of Cresson, PA. Vale Wood continues its tradition of home deliveries – you might see their trucks in your neighborhood early in the morning.
Continue Reading: Vale Wood Farms: Local Dairy Farm Delivers
Posted by Harrison's Fresh + Local on 05/21, 2012 at 12:13 PM
Tags: dairy |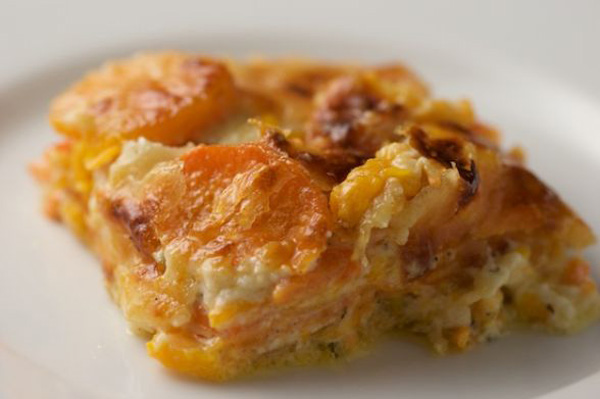 Our local food partners are the stars behind the scenes at Harrison's Wine Grill – we purchase from more than 20 local businesses during the growing season. During the winter, we focus more on the year-round products, especially locally produced cheese like our Goot Essa cheddar and Three Belle goat cheese, both from Millheim, Pa. We are working to bring more Pennsylvania artisanal cheeses onto our menu this year because our menu items designed around Goot Essa Sharp Cheddar have been so popular, especially the gratin recipe featured below.
Continue Reading: Year Round Good Eating and Gratin Recipe
Posted by Harrison's Fresh + Local on 01/10, 2012 at 06:06 PM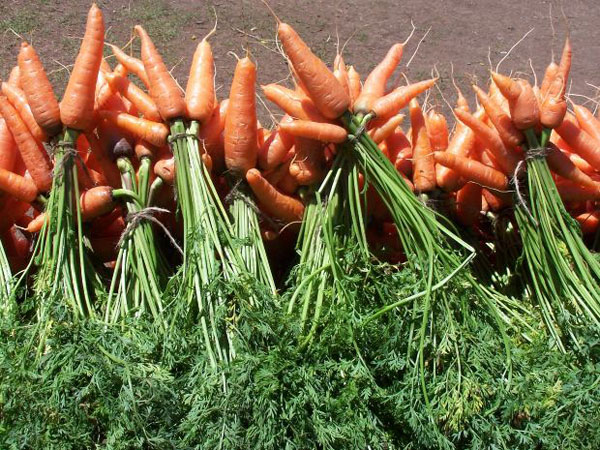 Pennsylvania Buy Fresh Buy Local has proposed an interesting Ten Dollar Solution that we would like to share and encourage all Local Food Journey readers to consider supporting.
Continue Reading: The Ten Dollar Solution
Posted by Harrison's Fresh + Local on 11/29, 2011 at 08:17 PM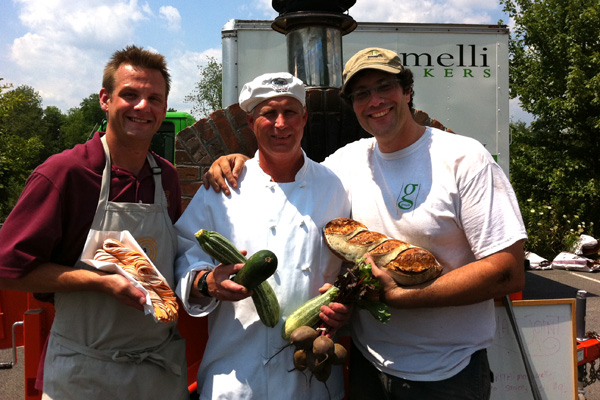 Area farmers markets provide an opportunity for locals to directly support farmers and local food purveyors. Here at Harrison's, many of those who sell at the local markets are the friends we welcome at our back door each week with delicious seasonal ingredients that we use throughout the year.
For the consumer, a farmers market is a chance to meet the person who grows the food you eat. Rather than the old adage, "matching a name with a face," we think of it as "matching a food with a farmer!"
Continue Reading: Community at the Farmers Markets
Posted by Harrison's Fresh + Local on 08/18, 2011 at 02:08 PM
Tags: market |
Page 1 of 1 pages