All Posts including "blueberries"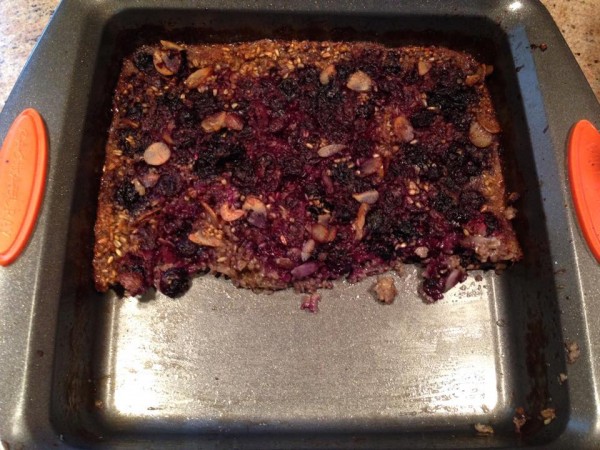 Steel cut oats have been a trendy food item for a while now, and with good reason. They have a lower glycemic index, which is good news for diabetics. They are also pretty tasty, more flavor than rolled oats and a chewy texture that many people find appealing.
They are pretty easy to make, as well. Not quite instant, but you can have a hot bowl of steel cut oats in just over a half-hour. While a bowl of steel cut oats with a little salt and brown sugar is very nice, you can do more with them. This is a pretty easy recipe that you can do much of the prep work for the night before, then pop it in the oven for an hour for a nice, hot, and delicious breakfast.
Continue Reading: Recipe: Baked steel cut oats with almonds and blueberries
Posted by Jamie Oberdick on 10/06, 2015 at 10:13 AM
Tags: recipe | steelcutoats | blueberries |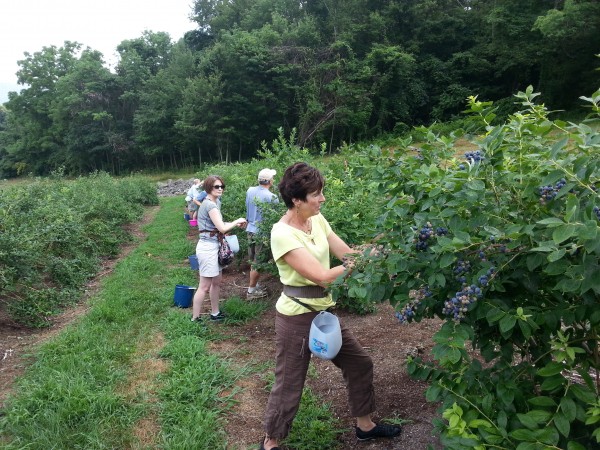 Blueberry season can last well into August here in Central Pennsylvania, and you can still find the little blue globes of greatness at farmers markets, farm stands, and pick-your-own farms like Mountainhome Farm in Julian. Blueberries have a lot of things going for them beyond taste, including lots of antioxidants.
Most people think of blueberries as a dessert food, but blueberries can be a star in savory recipes, such as salads and meat dishes. I have found that blueberries go well with meats such as pork and chicken. With this in mind, this recipe for grilled chicken thighs with honey blueberry sauce is a good introduction to the idea of blueberries as part of an entree.
Continue Reading: Recipe: It's still blueberry time! Giving blueberries a chance to shine on the grill
Posted by Jamie Oberdick on 08/12, 2014 at 09:54 AM
Tags: blueberries | recipe |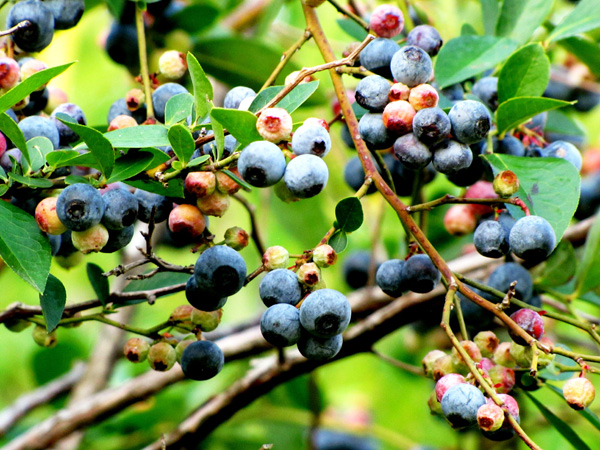 Blueberries are plentiful now at local farmers markets, as well as at our partners' retail locations, Way Fruit Farm and Harner Farm. Here is a delicious recipe for Blueberry Buckle from Clare Traynor of Sweet Indulgence Desserts.
Continue Reading: Blueberry Buckle
Posted by Harrison's Fresh + Local on 07/25, 2012 at 02:13 PM
Tags: recipe | summer | blueberries |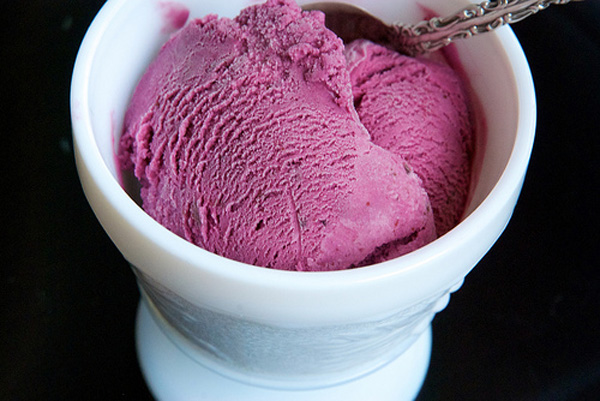 Celebrate National Ice Cream Month and July''s sweet berries with this easy blueberry ice cream!
Continue Reading: Blueberry Ice Cream
Posted by Kristin Camplese on 07/24, 2012 at 02:08 PM
Tags: recipe | summer | blueberries |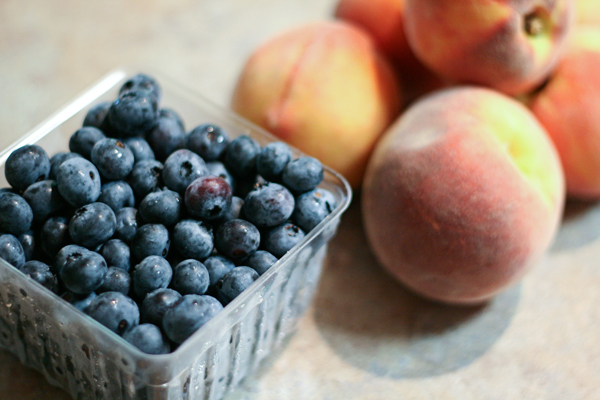 Some people love summer for its long, leisurely days. I love it for its abundance of local fruit.
Continue Reading: Blueberry Peach Cobbler
Posted by Emily Wiley on 07/28, 2010 at 09:19 PM
Tags: recipe | summer | blueberries | peaches |
Page 1 of 1 pages