Posted by Jamie Oberdick on 07/24, 2013 at 09:31 PM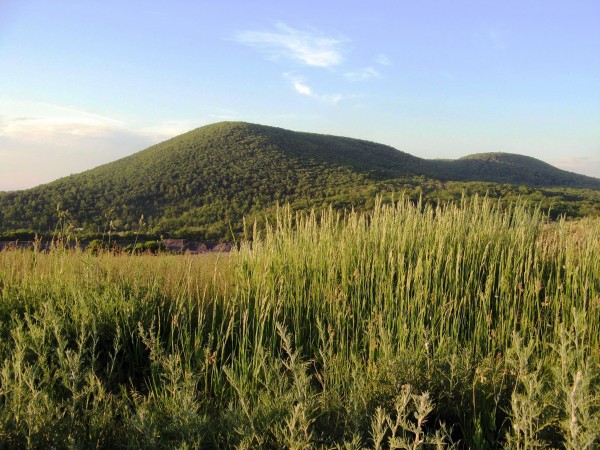 You may have heard about rumors about a new business called Nittany Mountain Distillery opening up in Happy Valley. You may have even seen and liked their Facebook page. Yes, there really is a spirits distillery coming to Centre County, joining our area brewers as a local source for "adult" beverages.
Of course, our overall region, the Appalachians, has a long history of distilleries, many of them illegal (think: "moonshiners"). But this one is perfectly legal. In fact, the licensing process is one of the reasons they aren't in operation as yet. To learn more about the future Nittany Mountain Distillery, I recently talked to one of the founders, Fred Volz.
What inspired you to start a distillery?
We decided to start Nittany Mountain Distillery because we have a great appreciation for food and drink and have some particular ideas about what makes great bourbon and other spirits. We also love the area and want to make a business to engage with our community and celebrate the great local diversity of resources that will allow us to make premium quality distilled spirits.
What's the current status of the distillery? Do you know when you might be able to open?
We are currently in negotiations for our building and into the process of obtaining the many licenses required to begin making and selling product. While it would be difficult to pinpoint the date when this will all be done, we expect to be up and running the still by early next year.
What are some products you hope to offer?
Our first product will be Nittany Mountain Moonshine! This is a very smooth, unaged white/clear whiskey that is great mixed in a cocktail or neat in a glass. We will follow this quickly with a pot distilled vodka and a gin made using locally grown botanicals. Ultimately, we will add a bourbon to the lineup. But, fine bourbon requires aging in white oak casks. So, we will have to be patient for a while.
Why use local ingredients?
This area is extremely well suited to the making of distilled spirits. We have great water. There are also tremendous resources available from our many local farmers and gardeners, from whom we will be sourcing our ingredients. We have strong community and family ties to Happy Valley—most of us having grown-up here. Now we want to make a quality product that truly represents the area and the pride we feel for it.
Anything else you'd like to add.
Like us on Facebook at www.facebook.com/nittanymountaindistillery and keep an eye out for more information on our progress and opening!
Author: Jamie Oberdick
Bio: Editor, Local Food Journey | Passionate about supporting local food in Central PA