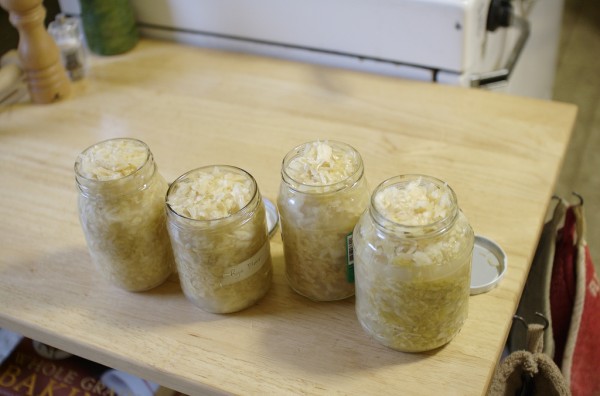 Sauerkraut is the quintessential Pennsylvania Dutch food. In William Woy Weaver's book As American as Shoofly Pie: The Foodlore and Fakelore of Pennsylvania Dutch Cuisine, Weaver mentions that he has uncovered literally thousands of sauerkraut recipes that are Pennsylvania-based.
While not as popular as it once was, sauerkraut is still a big part of the Pennsylvania diet, even if it's just as part of a good luck meal at New Year's. But sauerkraut doesn't have to be just for special occasions, it can be part of easy-to-make winter weeknight meals.
Sauerkraut goes well with pork, of course, but especially goes well with another Pennsylvania staple, kielbasa. The Polish sausage has a nice smoky flavor that does well with sauerkraut's sourish tastes.
Continue Reading: Recipe: Casserole combines the Pennsylvania flavors of apples, sauerkraut, and kielbasa
Posted by Jamie Oberdick on 02/08, 2017 at 09:26 AM
Tags: recipe | kilebasa | sauerkraut | apples |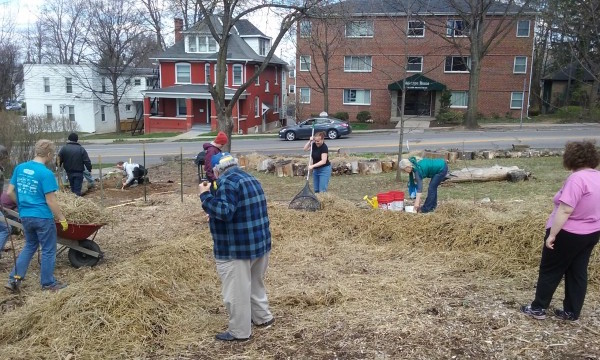 We're in the mid-winter torpor part of the local food year, so no Local Food Notes this week. However, we did want to mention this great fundraiser put on by Taproot Kitchen tomorrow night at Wisecrackers Comedy Club.
Taproot Kitchen is a community of individuals with intellectual or developmental disabilities, their families, and friends who meet regularly in State College to cook and garden. They grow, pick, glean, preserve, cook, and serve healthy local food.
Continue Reading: Laugh it up and support Taproot Kitchen tomorrow night
Posted by Jamie Oberdick on 02/03, 2017 at 09:54 AM
Tags: TaprootKitchen | benefit |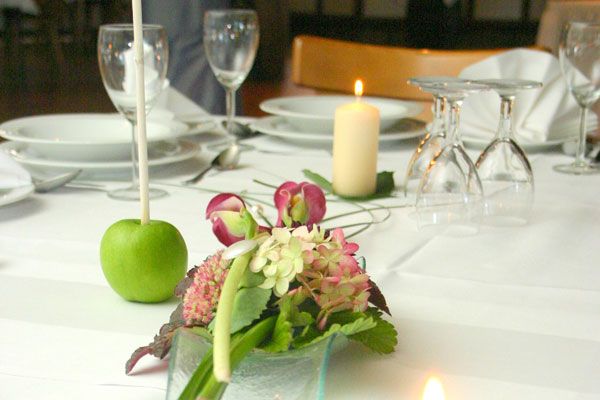 Haven't made your Valentine's Day reservation yet? Not sure where to go? Well, better get cracking, because we're now less than two weeks away. Here's some help…five great local restaurants for your local food Valentine Day's dinner.
Continue Reading: Time to make your reservations for a local food Valentine's Day dinner
Posted by Jamie Oberdick on 02/01, 2017 at 11:03 AM
Tags: Valentine'sDay |

This week's local food notes features PASA's Farming for the Future Conference, Clearfield's Groundhog Trail Wine Festival, Tait Farm has ideas to make you the soup and sandwich master, and the Nutrition Habit Challenge.
Continue Reading: Local Food Notes for Jan. 27
Posted by Jamie Oberdick on 01/27, 2017 at 10:06 AM
Tags: LocalFoodNotes | wine | TaitFarm | NHC |