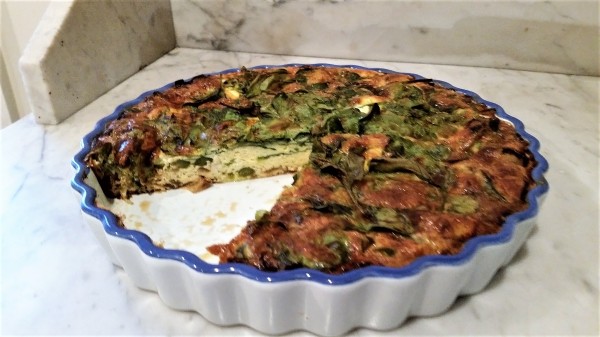 Oh winter, you bring such comforting foods; soups, stews, hot chocolate to keep us warm! But we have waited patiently and now the springtime is here and we can start to eat like it!
Asparagus, onions, spinach. Such delicate vegetables. Soon we will start to see these spring vegetables at the farmers markets. So many people don't know what to do with these veggies. Steam or boil them is usually the answer I hear from my cooking class students at Happy Valley Learn to Cook. But, to really get all the flavor out of these delights, feature them in a main course like this Crustless Spring Quiche. Added to ingredients you probably already have in your refrigerator, this is an easy recipe that anyone can make.
Continue Reading: Crustless spring quiche celebrates local early vegetables
Posted by LacCreta Holland on 04/12, 2017 at 09:52 AM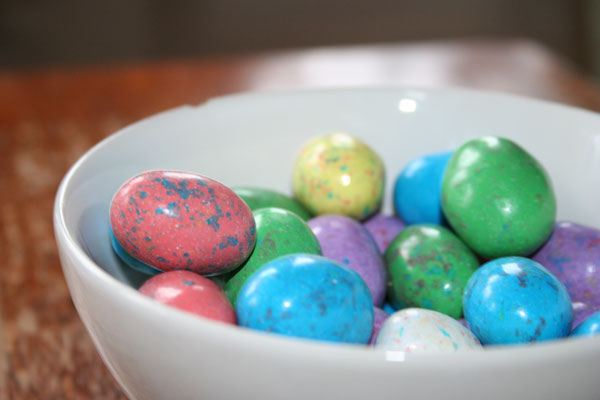 This week's Local Food Notes features Mike McGrath's weekend appearances to benefit WPSU, Way Fruit Farm's Easter hams and baked goods and how to order them, how Tait Farm can help make your Easter table shine, and a fantastic music set at Elk Creek Cafe and Aleworks Saturday night.
Continue Reading: Local Food Notes for April 7
Posted by Jamie Oberdick on 04/07, 2017 at 11:13 AM
Tags: LocalFoodNotes | TaitFarm | WayFruitFarm | ElkCreek | WPSU |

If you are a gardener and a WPSU listener, chances are quite good that you've heard of Mike McGrath. The long-time garden writer has a fantastic show "You Bet Your Garden" that runs Sundays at 11:00 a.m. on WPSU. He's coming to State College this weekend for a Friday evening dinner and a Saturday morning talk, both benefitting WPSU.
Mike's show is like an hour-long clinic on organic gardening and lawn care. People call his show with questions about pest removal, sick plants, best kinds of tomatoes, etc. He will be here for two events, which include a Friday evening dinner and Saturday morning talk. Tickets are still available. This is going to be a great weekend for Central PA gardeners, and here's five reasons why:
Continue Reading: You Bet Your Garden's Mike McGrath's in town this weekend…five reasons to go see him!
Posted by Jamie Oberdick on 04/05, 2017 at 09:14 AM
Tags: WPSU | fundraiser | gardening | YouBetYourGarden |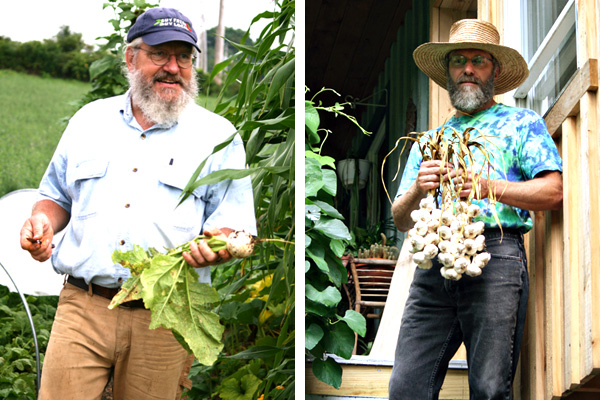 Have a passion for local food? Love to cook with local ingredients and have some awesome recipes to share? Are a producer of local food and want to share the secrets, and stories, of your local food life?
Then become a volunteer writer for WPSU's Local Food Journey! We are looking for people with a passion for local food to help us share the news about the tasty stuff made/grown right here in Central PA.
You can start your journey with Local Food Journey by emailing Jamie Oberdick, editor, at .(JavaScript must be enabled to view this email address).
Thanks!
Continue Reading: Local Food Journey seeks volunteer writers
Posted by Jamie Oberdick on 03/31, 2017 at 10:15 AM
Tags: writers |