All Posts including "seeds"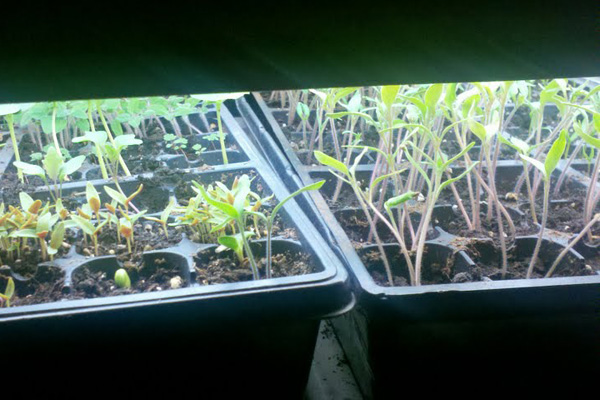 Thanks to a statewide coalition of concerned advocates, the Pennsylvania Department of Agriculture has clarified that seed libraries and other non-commercial seed exchanges are not subject to the cost-prohibitive licensing, labeling and testing requirements required of commercial seed distributors in the Seed Act of 2004 (Seed Act). In providing this clarification, Pennsylvania sets a precedent to protect and encourage seed libraries throughout the commonwealth.
The statewide coalition, led by the Pennsylvania Association for Sustainable Agriculture (PASA), Grow Pittsburgh (GP), the Public Interest Law Center, and members of the Pittsburgh Food Policy Council (PFPC), as well as individual growers and organizations, worked with the Pennsylvania Department of Agriculture (PDA) to clarify protocol about the Seed Act. The Act was originally applied to a seed library at the Joseph T. Simpson Library in Mechanicsburg, PA, which severely limited its operations as a result.
Seed libraries are nonprofit, community-based organizations. Through seed libraries, growers maintain and increase biodiversity, as they save seeds from season to season, and share seeds with one another. The number of seed libraries has surged in recent years; there are an estimated 26 seed libraries across the Commonwealth, with more than 350 nationwide. Concern about the compliance with the Seed Act has been a deterrent to seed library operations in Pennsylvania.
Continue Reading: Seed libraries in Pennsylvania allowed to engage in free seed exchange
Posted by Jamie Oberdick on 03/18, 2016 at 12:47 PM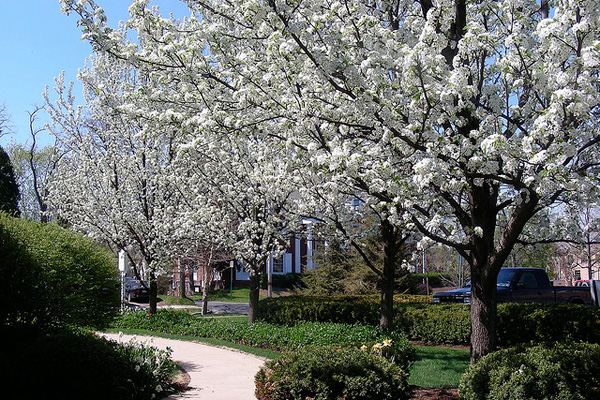 The weather this week has caused many of us to catch a seasonal illness: spring fever. With temperatures more like May than March, the itch to start the garden may be really tough for some of us to resist. Is it too early to plant? Well, for the most part, yes. However, there are exceptions, but it will mean some extra work.
Continue Reading: Slow your roll, gardeners! Don't let these warm temperatures trick you
Posted by Jamie Oberdick on 03/10, 2016 at 02:16 PM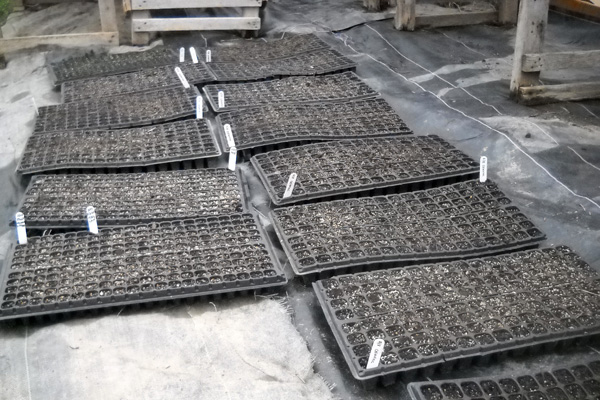 Back in early January 2015, I wrote about early online seed shopping, and listed some of my favorite vendors. Getting an early start on buying seeds online has its advantages, for example you're ensured to get them on time for planting since you're beating the rush, and there are very few seeds that are sold out.
But, that doesn't mean you can't order seeds now. The earliest seeds that need started inside, such as onions, pansies, and leeks, can be planted as late as St. Patrick's Day, while nightshade family members like tomatoes, eggplants, peppers, and ground cherries need to be started by the last week of March. So, if you order soon, you'll likely get your seed order on time.
One of the advantages of ordering seeds online is greater selection. There are just so many unusual, delicious, and easy-to-grow varieties that you can only find via an online seed catalog.
Continue Reading: Five great varieties to add to your 2016 garden
Posted by Jamie Oberdick on 02/23, 2016 at 01:57 PM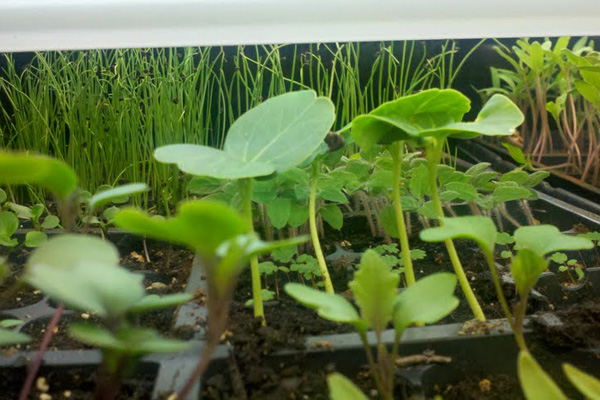 It's finally time to start seeds indoors! While it's not very warm out at the moment, certain flowers and vegetables need an early start to ensure they will produce in the summer.
Starting seeds is generally easy but there can be occasional misfires. Here's five tips to help ensure success as we kick off the gardening season:
Continue Reading: Five tips to avoid seed starting disasters
Posted by Jamie Oberdick on 03/18, 2015 at 11:59 AM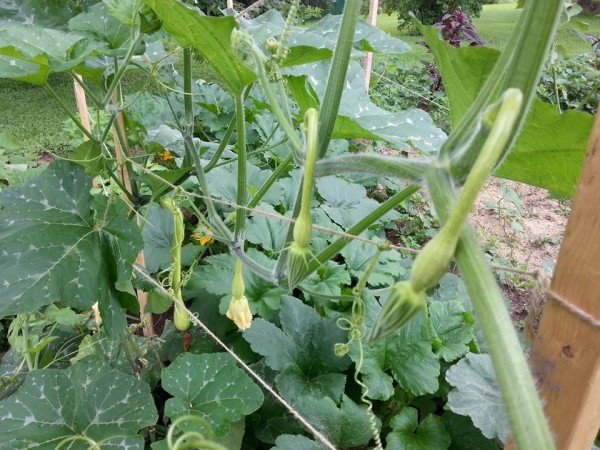 I follow the weather as a hobby, one that admittedly is as much of a passion to me as gardening and cooking. People I know are aware of this quirk in my personality and often ask me about the weather. Recently, they've ask if there's any reprieve in sight from our recent descent into the winter doldrums, and unfortunately for spring lovers, it doesn't appear that we are heading for mild weather anytime soon.
However, even in the greyest and coldest days of winter, we gardeners can find a reprieve in the seed catalog. Now's the time to order seeds, as seed companies are becoming very busy with orders. You really want to have the seeds by March, because some varieties require you start them inside in March/April so they create ripe produce for your summer table.
One of the fun things about gardening is trying unusual vegetables and fruits to put on that summer table. Here are 10 varieties of unusual fruits and vegetables to grow this year (not including any vendors, you can find these easily via an online search):
Continue Reading: 10 great varieties to add to your seed order list
Posted by Jamie Oberdick on 01/28, 2015 at 03:14 AM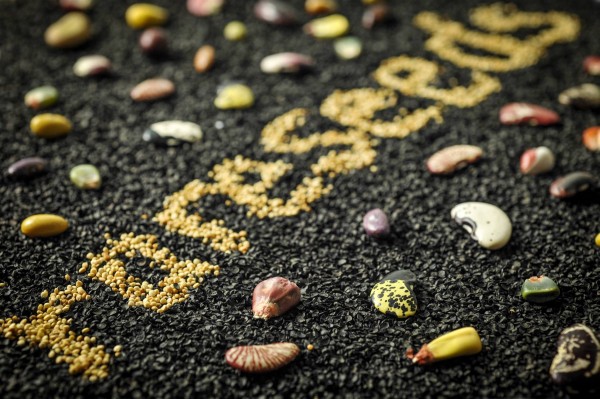 Any thoughts that were planted the last few weeks that we will have a warm winter this year are currently lying frozen under a coating of snow. Winter has made itself known once again here in Central Pennsylvania. While flying flakes and howling arctic winds may not put one in a spring-like mindset, you can escape via seed company websites. There, you can have a virtual spring.
But is it too soon to start seed shopping? Not at all! In fact, some seed companies sell out of interesting and rare varieties in January. The time is now to start planning and shopping for your 2015 garden.
Continue Reading: Warm up with some online seed shopping
Posted by Jamie Oberdick on 01/07, 2015 at 03:46 PM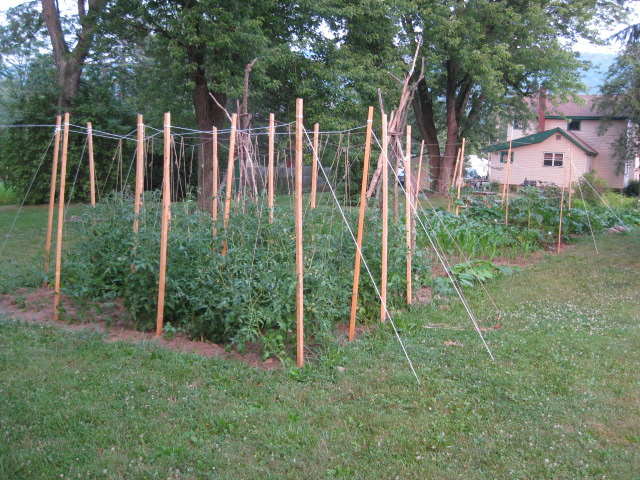 Even though winter is hanging around this week like a lazy brother-in-law who just won't get off the couch, those of us who garden turn our thoughts to planting seeds. While many gardeners have already started seeds indoors in trays under artificial light, we are really one warm spell away from being able to plant seeds outside.
Continue Reading: Check your garden temperature before sowing (even after it finally gets warm!)
Posted by Jamie Oberdick on 04/03, 2013 at 05:29 PM
Tags: garden | BackyardLocal | seeds | earlyseason |
Page 1 of 1 pages