All Posts including "radishes"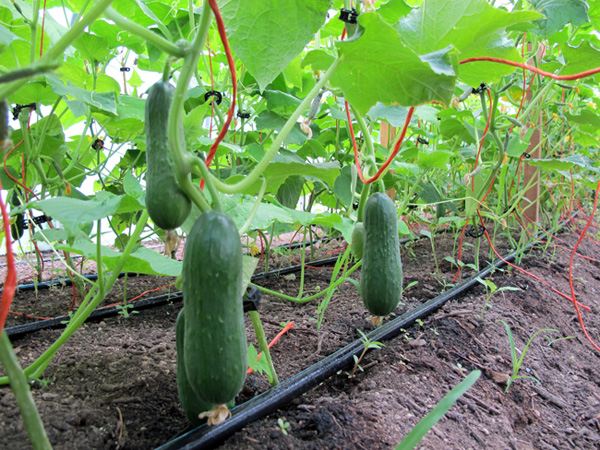 As we roll into summer, things on the farm seem to be going pretty well. The sugar snap peas are coming on, and we will start seeing them in the share this week – they are such a treat! The farmers got the strawberry plugs planted late last week, and we will look forward to having delicious berries in the share next year. We thought we might be able to get one more year out of the old patch, but it gave up the ghost earlier in the spring.
Continue Reading: Summer Field Notes + Recipe for Cucumber Salad with Mint and Feta
Posted by Kim Tait on 06/21, 2012 at 01:06 PM
Tags: fieldnotes | recipe | summer | cucumbers | onions | radishes | mint |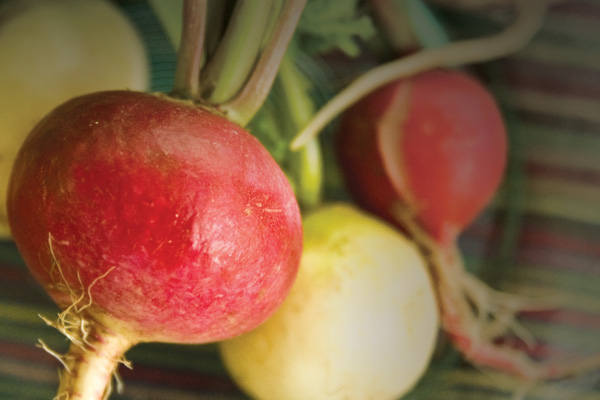 Congratulations to Jude Griswold of Mt. Jewett! She is the winner of our March radishes recipe contest and the recipient of a $25 gift certificate to Mt. Nittany Winery.
Stay tuned for the start of our April recipe contest. Details to come!
Continue Reading: Winner of the Radishes Recipe Contest
Posted by Emily Wiley on 04/03, 2012 at 12:11 AM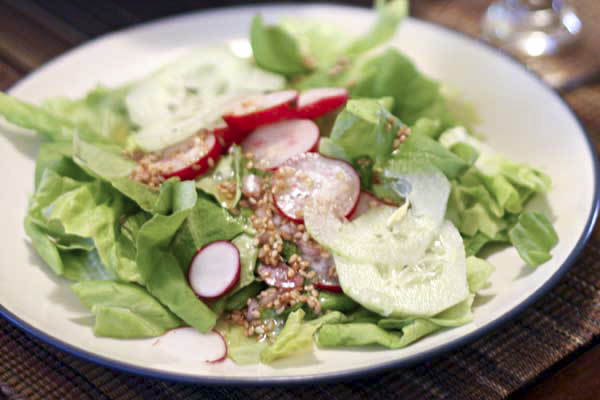 Root vegetables aren't just consumed during cold weather. The radish is a root vegetable that is available in Pennsylvania during the months of May, June, July, and September. It is during these warm months that the crop is at its sweetest.
Continue Reading: Radishes and Cucumbers with Shallot Dressing
Posted by Emily Wiley on 06/17, 2010 at 01:25 PM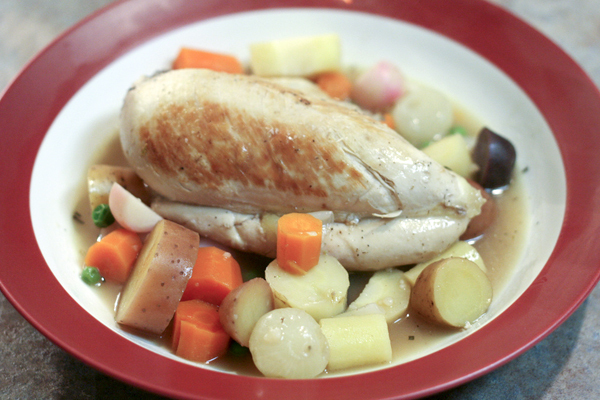 Winters in central Pennsylvania can feel endless, especially those that bring several feet of snow. But fortunately we live in a state where temperatures and food choices change with the season.
And so we anxiously anticipate the first signs of spring: dogwood trees and flocks of robins and farmers markets.
Continue Reading: Braised Chicken with Spring Vegetables
Posted by Emily Wiley on 06/01, 2010 at 07:15 PM
Tags: recipe | spring | chicken | carrots | parsnips | radishes | potatoes | onions | peas | parsley | market |
Page 1 of 1 pages