All Posts including "peas"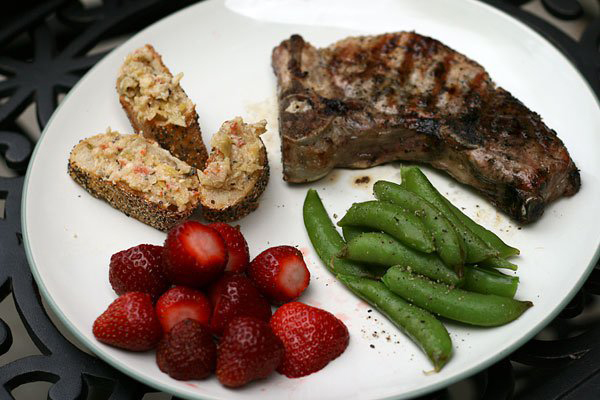 Last Tuesday night, Emily Wiley posted a picture of her dinner to the Boalsburg Farmers Market Facebook page. The caption said: "Dinner tonight courtesy of the Boalsburg Farmers Market. Pork chops from Cow-a-Hen Farm. Snap peas from Jade Family Farm. Bread from Gemelli Bakery with lemon-artichoke pesto from Fasta & Ravioli Co. And strawberries from Way Fruit Farm. Happiness on a plate."
Emily knew the peas she bought were grown at Jade Family Farm, but how did the green pods find their way to our farm and then to the market? Well, this unpaid field hand decided to tackle that question.
Continue Reading: Unpaid Field Hand: The Story of Peas
Posted by James Eisenstein on 06/21, 2011 at 01:20 PM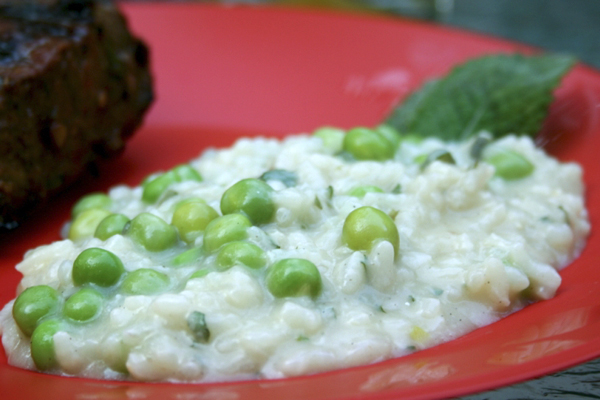 Do you have mint growing in your garden? Pair it with summer peas for a hearty risotto.
Continue Reading: Pea and Mint Risotto
Posted by Jessica Reilley on 07/05, 2010 at 11:47 AM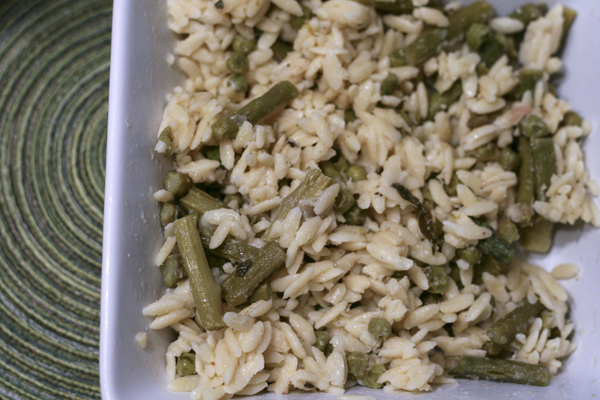 Asparagus and peas are quintessential spring produce options in central Pennsylvania. Both are available at your local farmers market through June when corn and cucumbers will take their turns.
Continue Reading: Orzo with Asparagus and Peas
Posted by Emily Wiley on 06/14, 2010 at 05:05 PM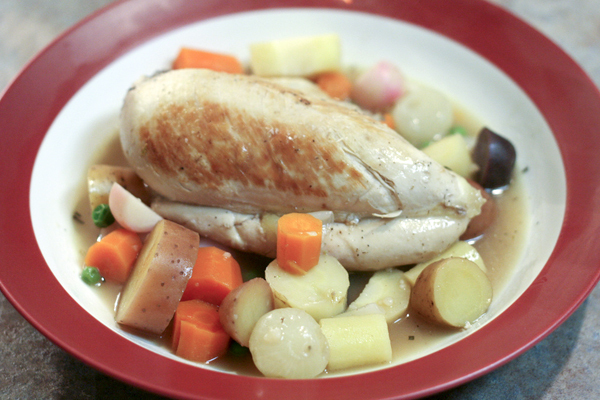 Winters in central Pennsylvania can feel endless, especially those that bring several feet of snow. But fortunately we live in a state where temperatures and food choices change with the season.
And so we anxiously anticipate the first signs of spring: dogwood trees and flocks of robins and farmers markets.
Continue Reading: Braised Chicken with Spring Vegetables
Posted by Emily Wiley on 06/01, 2010 at 04:16 PM
Tags: recipe | spring | chicken | carrots | parsnips | radishes | potatoes | onions | peas | parsley | market |
Page 1 of 1 pages