All Posts including "parsnips"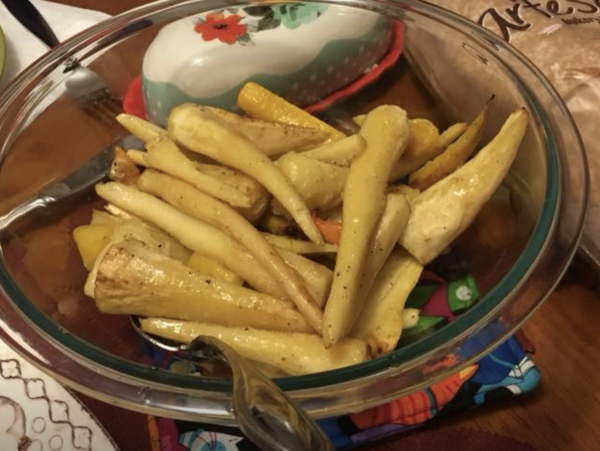 Parsnips are a highly underrated vegetable. When roasted, they are sweet, a little earthy, and even a bit spicy.
They are also an underrated example of why local food can be better than supermarket food. If you grow parsnips in your garden or buy them this time of year from a local farmer at say a Farmers Market or via Friends and Farmers Coop's online market, they have a distinct advantage over the supermarket ones. Why? It's simple…cold weather exposure.
Continue Reading: Recipe: Roasted Parsnips with Thyme
Posted by Jamie Oberdick on 11/15, 2017 at 02:48 PM
Tags: parsnips | farmersmarket | recipe | thyme |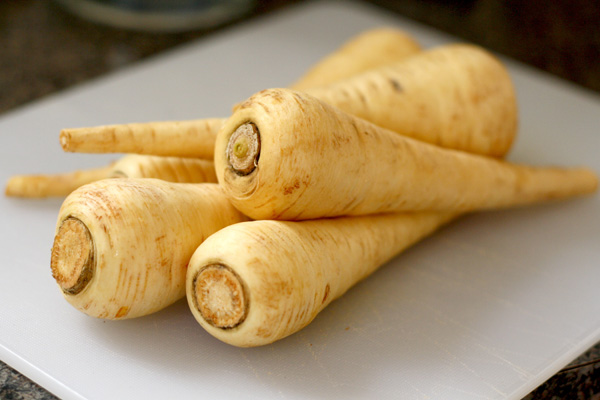 It goes like this:
The Parsnip
The parsnip, children, I repeat,
Is simply an anemic beet.
Some people call the parsnip edible;
Myself, I find this claim incredible.
We like parsnips, and we like to grow them. It ain't easy. The seeds are very small and it's difficult to space the seeds properly when sowing. Usually they are too far apart to produce a profitable crop, tempting John to mutter his intention to plow them up.
Continue Reading: My Least Favorite Ogden Nash Poem
Posted by James Eisenstein on 07/26, 2017 at 11:59 AM
Tags: UnpaidFieldHand | parsnips |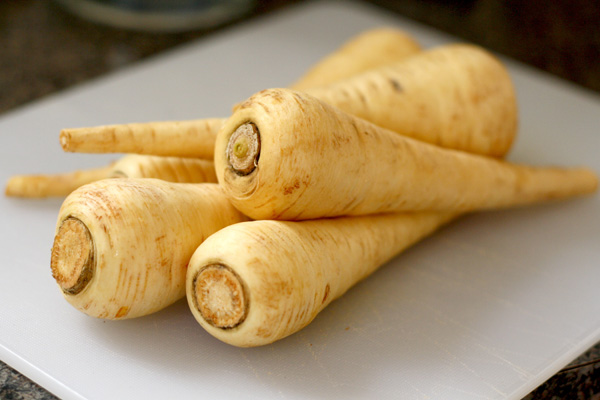 Congratulations to Maureen Ittig of State College and her Parsnip Cake recipe, winner of our February contest! She is the recipient of a $25 gift certificate to Tait Farm Foods.
Thank you to everyone who participated. Continue reading to see Maureen's Parsnip Cake and other recipe submissions. And stay tuned for the start of our March recipe contest. Details to come!
Continue Reading: Winner of the Parsnips Recipe Contest
Posted by Emily Wiley on 03/01, 2012 at 08:39 PM
Tags: recipe | recipecontest | parsnips |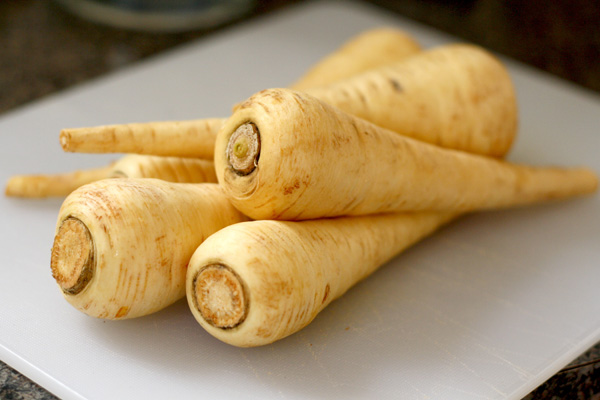 Parsnips are root vegetables, similar to carrots, and are one of the few pieces of produce available locally in Pennsylvania during the winter. They are buttery and slightly spicy and get sweet when cooked. Parsnips are commonly broiled, roasted, or cooked in soups and stews. Let us know how you prepare parsnips by sharing your favorite recipe this month. Submit your recipe for a chance to win a $25 gift certificate to Tait Farm Foods.
Continue reading for some of our favorite parsnips recipes.
Continue Reading: Parsnips Recipe Contest
Posted by Emily Wiley on 02/02, 2012 at 02:46 PM
Tags: recipecontest | parsnips |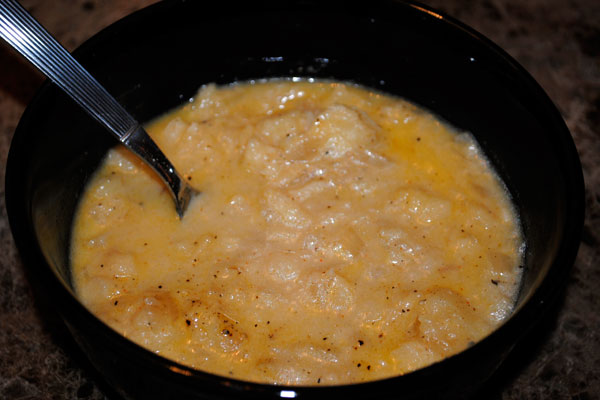 It's almost April, and spring foods like green peas and asparagus are just around the corner. However, until the cold weather leaves for good, keep warm with a bowl of parsnip soup. This root vegetable is closely related to the carrot with a distinct sweet and butter flavor, which is ideal for this hearty soup.
Continue Reading: Parsnip Soup
Posted by Christina Barkanic on 03/29, 2011 at 04:27 PM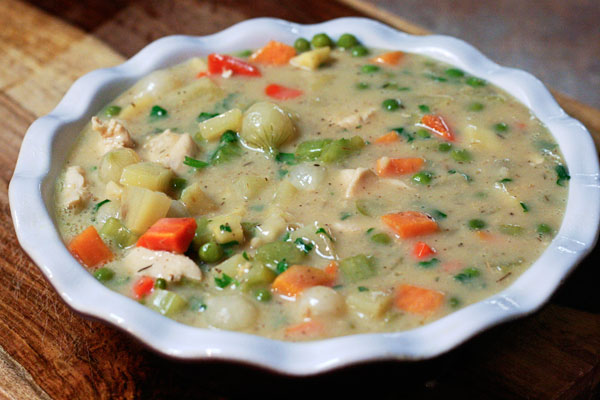 Spring arrives in less than three weeks, though March can still be a bitterly cold month. Keep warm during the final days of winter with this hearty and healthy comfort food dish that takes advantage of the final root vegetables of the season.
Continue Reading: Chicken Pot Pie with Root Vegetables
Posted by Emily Wiley on 03/03, 2011 at 06:00 PM
Tags: recipe | winter | potatoes | parsnips | onions | carrots |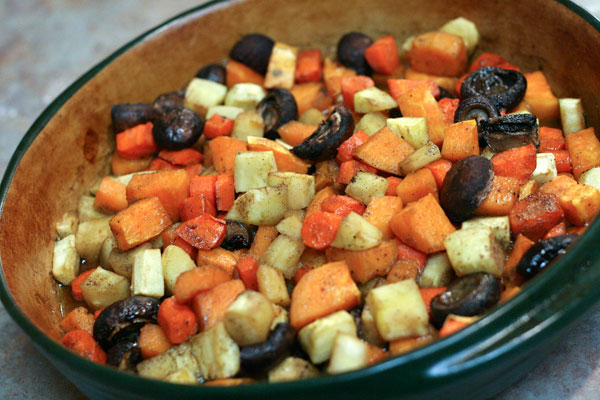 Here's a versatile, sweet, and savory recipe to make use of your favorite winter vegetables. Try it as an accompaniment to chicken in puff pastry with apple butter and Fontina cheese or mustard-baked chicken with pretzel crust.
Continue Reading: Maple and Sage Roasted Root Vegetables
Posted by Emily Wiley on 12/03, 2010 at 06:20 PM
Tags: recipe | fall | turnips | carrots | parsnips | potatoes | mushrooms |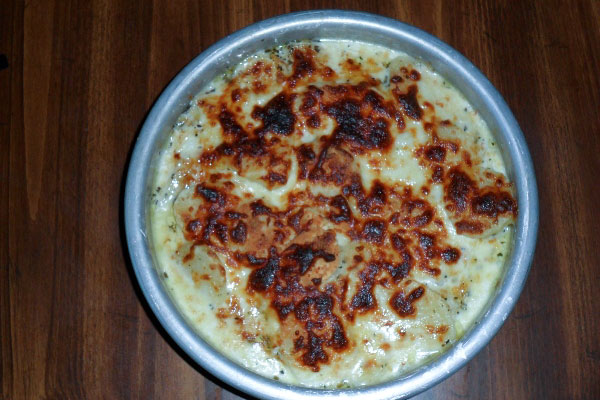 My grandmother makes homemade potatoes au gratin for every big family event. I love her recipe, and I wanted to experiment with locally grown parsnips before they disappear into winter. The outcome is a delicious twist on an old favorite.
Continue Reading: Parsnips and Potatoes Bake
Posted by Michele Frank on 11/11, 2010 at 06:52 PM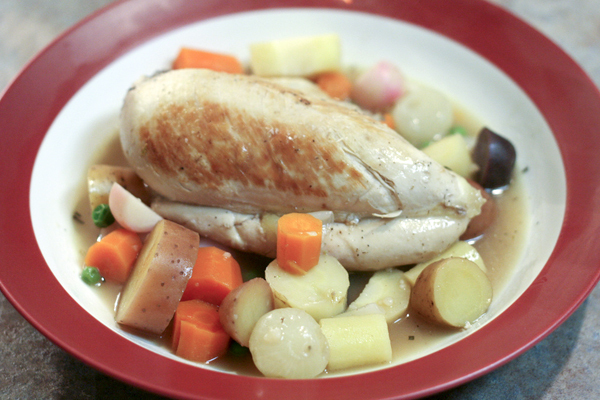 Winters in central Pennsylvania can feel endless, especially those that bring several feet of snow. But fortunately we live in a state where temperatures and food choices change with the season.
And so we anxiously anticipate the first signs of spring: dogwood trees and flocks of robins and farmers markets.
Continue Reading: Braised Chicken with Spring Vegetables
Posted by Emily Wiley on 06/01, 2010 at 07:15 PM
Tags: recipe | spring | chicken | carrots | parsnips | radishes | potatoes | onions | peas | parsley | market |
Page 1 of 1 pages