All Posts including "Potatofest"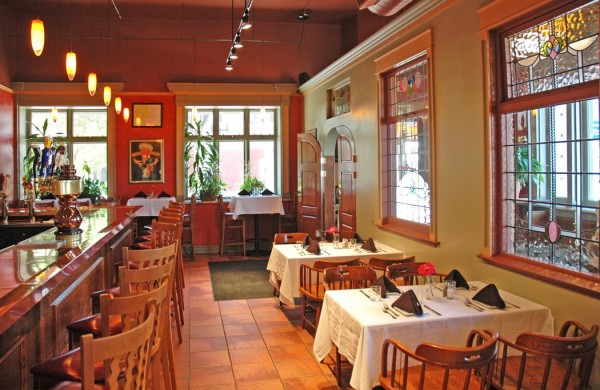 WPSU's recent episode of "Our Town" featured a visit to Ebensburg. Part of the episode looked at the food scene and featured an interview with Penn State Altoona employee and part-time pastry chef Julie Fether. I recently chatted with Julie and learned more about a growing local food movement in Blair and Cambria Counties.
When Julie Fether moved back to her hometown of Ebensburg from Oregon, she wasn't anticipating a thriving local food scene like she had in Oregon. But what she discovered was a growing local food community in her old stomping grounds.
Fether has become part of that local food scene herself. Along with her role as a project coordinator for the Center for Community-Based Studies at Penn State Altoona, she works part-time as a pastry chef at the Ebensburg destination restaurant, Amichi's Ristorante. She notes that Amichi's is not only a fantastic fine-dining experience but also a place to eat local. "They work very closely with couple of local farms," Fether said. "They also buy from the Johnstown Farmers Market and the Ebensburg Farmers Market. The perk of working there is local farmers will come with produce and give out samples."
Continue Reading: Ebensburg and surrounding area's growing local food scene
Posted by Jamie Oberdick on 07/01, 2014 at 11:55 AM
Tags: Ebensburg | Potatofest | Amichi's | EverydayGourmet |
Page 1 of 1 pages