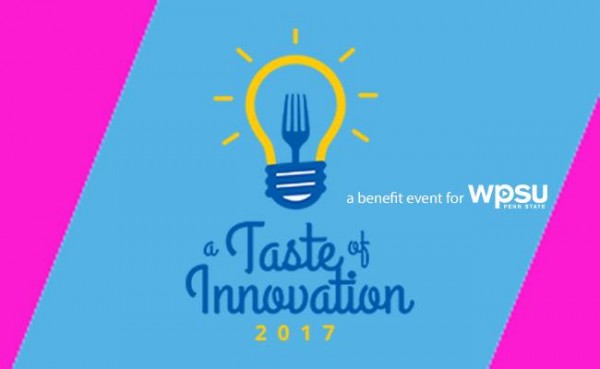 Make plans on Saturday, May 20 for an afternoon of food and fun at the first ever "A Taste of Innovation" presented by WPSU Penn State. The event will take place from noon to 4:00 p.m. on the grounds surrounding the Outreach Building.
This family-friendly, festival-style gathering will offer tastings of a wide variety of local foods, wines and craft beverages as well as live entertainment, all benefiting WPSU-FM.
Guests will enjoy food samples from some of the area's local chefs and food vendors, including Otto's Pub and Brewery, World's Fare Catering and DelGrosso Foods. Wine, craft beer and hard cider tastings will also be available to anyone 21 or older with valid identification.
Continue Reading: WPSU brings new tasting fest to the Park
Posted by Jamie Oberdick on 05/19, 2017 at 08:33 AM
Tags: WPSU | events | TasteofInnovation |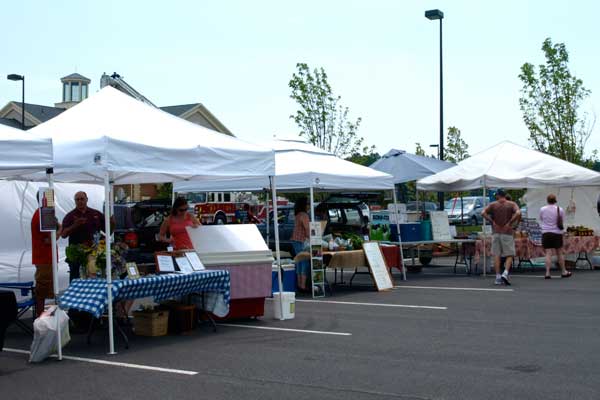 Lots of things to enjoy this Mother's Day weekend that has to do with local food. Read on…
Continue Reading: Local Food Notes for May 12
Posted by Jamie Oberdick on 05/12, 2017 at 11:57 AM
Tags: localfoodnotes | Mother'sDay |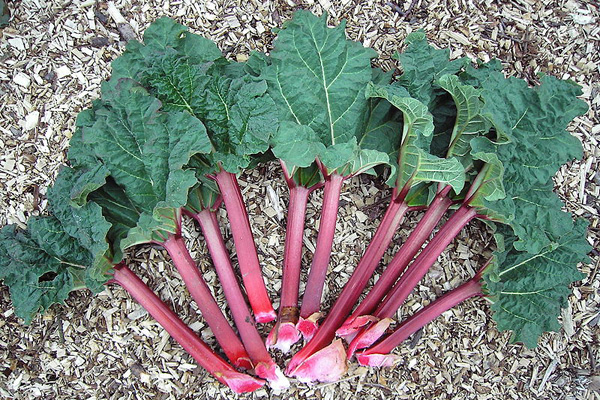 When I was just a lad, I arranged a field trip for my environmental politics class to visit Tait Farm. I'll never forget one young lass's amazement upon learning that carrots do not appear magically at the supermarket, the product of spontaneous generation in a cellophane bag. She learned that they grow in the ground! You can even pull them up, brush off the soil, and eat them.
So it's no wonder I am curious about how much some of our farmers market customers know about where rhubarb comes from. Obviously, it must be from our farm, and it sure looks like a stalk. What might not be so clear is what goes into growing it. So I'll show you thanks to the magic of pictures.
Continue Reading: Some of what you need to know about rhubarb but didn't think to ask
Posted by James Eisenstein on 05/10, 2017 at 08:45 AM
Tags: UnpaidFieldHand | farming | rhubarb |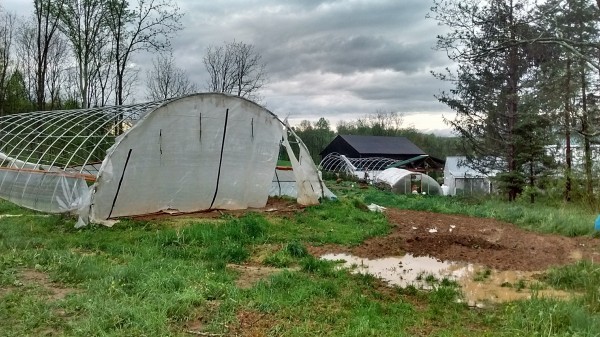 In just 15 minutes, one of Central Pennsylvania's oldest working farms took the hardest blow from nature it has ever felt in its history. And they need our help to recover.
The more than 200-year-old, 8th-generation Clan Stewart Farm, located roughly between Huntingdon and State College in Huntingdon County, was one of the victims of Monday's severe weather that spawned a confirmed tornado near Rebersburg and brought down trees and wires throughout the county. Straight-line winds were likely what hit the Clan Stewart Farm, and they did plenty of damage.
Continue Reading: Clan Stewart Farm hit hard by Monday's storms; how you can help them recover
Posted by Jamie Oberdick on 05/05, 2017 at 11:11 AM
Tags: ClanStewartFarm | GoFundMe |