Posted by Naomi Elle Schwartz on 06/12, 2012 at 08:29 AM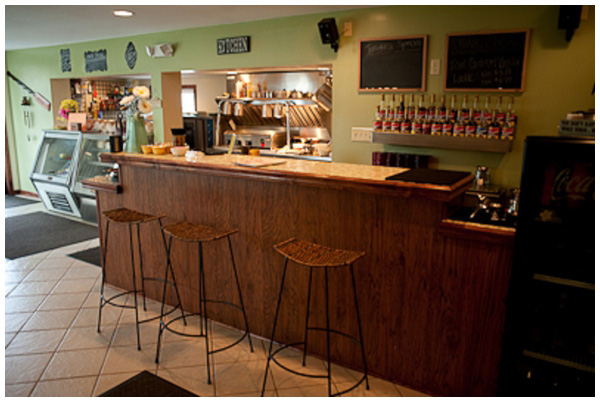 In between the green mountains of Pennsylvania, there lies a little town called Howard. This town is so little that there's only one stoplight. Life is quiet here. Walking down the street, you can almost hear the soft whooshing sounds of lake waters lapping the shores. We like Howard. And its small-town, slow-paced life. We like the itty-bitty post office, the blooming bushes in the park across the street from the cafe. And now Howard boasts a new cafe called The Cafe on Walnut Street.
This new cafe (open just this year!) has captured the small-town vibe in a charmingly homey way. Walk in to a chorus of friendly voices saying "hello! what can I get for you?" and "have a seat! I'll be with you shortly." This place is mostly cafe with some coffee shop vibes (like the cute little tiled counter coffee bar) and it's full service. So find a seat, browse the menu, and order.
There are plenty of fascinating little spots to sit. And the clientele is as varied as the seating. We noticed a grandma and her little grandchildren, a man enjoying his coffee and breakfast solo, a church Sunday school class laughing and chatting in the back dining room, and a newlywed couple holding hands in the corner (that would be us! hehe).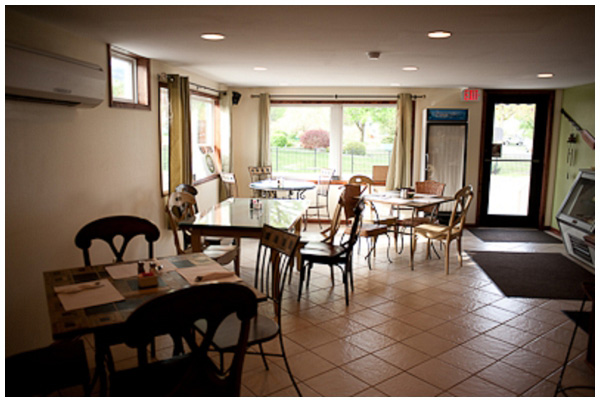 Pleasant. Happy. Homey. Three words that I would use to describe The Cafe on Walnut Street. The pastel greens/yellows/browns of the color scheme are calming. It speaks of leisure and pleasant summer times.
Now let's get on to that menu and order some food and drink!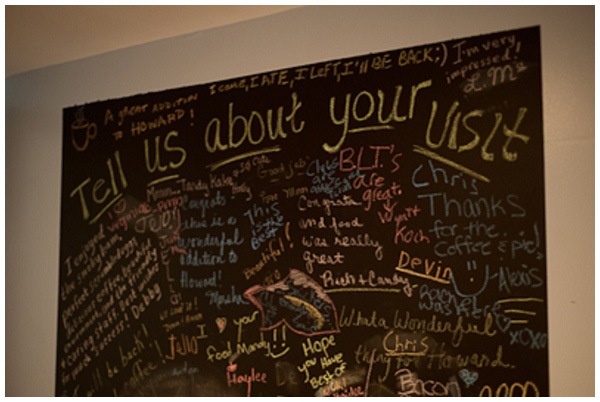 The Cafe on Walnut Street has chosen an espresso that is very carmelly and balanced. However, we feel that the standout drink offering is the "Turtle Mochaccino." Espresso. Steamed Milk. Caramel. Hazelnut. Chocolate. Whipped Cream. Trip. To. The Sugar Factory. You might need a few moments to enjoy this dessert drink. I know I did. Thirty minutes later, and I still had a major sugar buzz!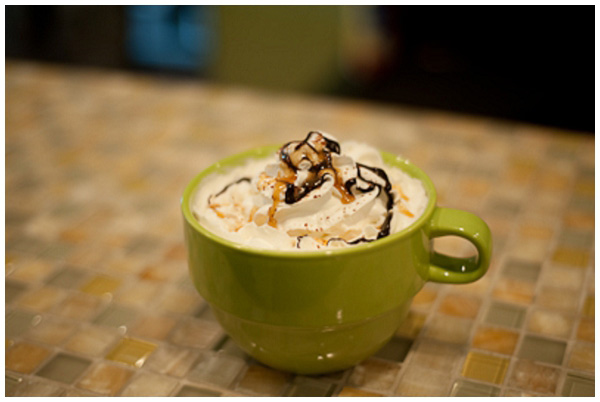 We wrapped up our visit with a slice of homemade apple pie. An American classic. Flaky crust. Perfect cinnamon-spiced filling. With a dollop of whipped cream. *sigh*
Since this is a café, and they're open for dinner, there's a variety of changing daily specials. All just-like-you-went-to-Grandma's house cookin'. Honestly, one of my favorite parts of this cafe is their mostly-family-and-one-family-friend staff. They are sweet and funny and a little sassy. I heard one of them jokingly admonish a regular customer, "now you behave!" with a wink and a smile. Made me giggle.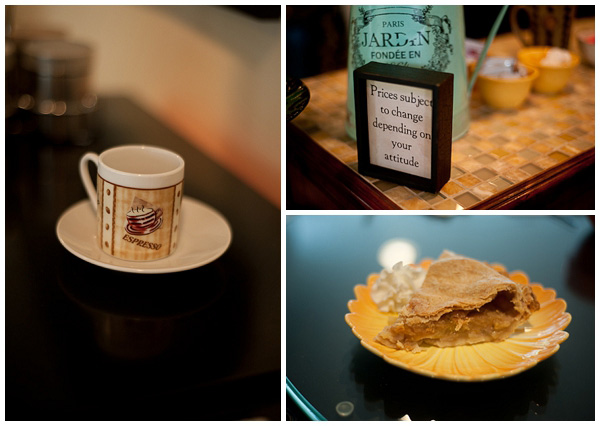 To experience this small-town cafe (and eat some homemade pie!), check them out:
337 Walnut Street • Howard, PA • 814-625-2233 • Facebook
Author: Naomi Elle Schwartz
Bio: Wedding Photographer | Coffee Adventurer | Local Life Photojournalist | Newlywed | Naomi Elle Photography