Posted by Naomi Elle Schwartz on 05/29, 2012 at 08:36 AM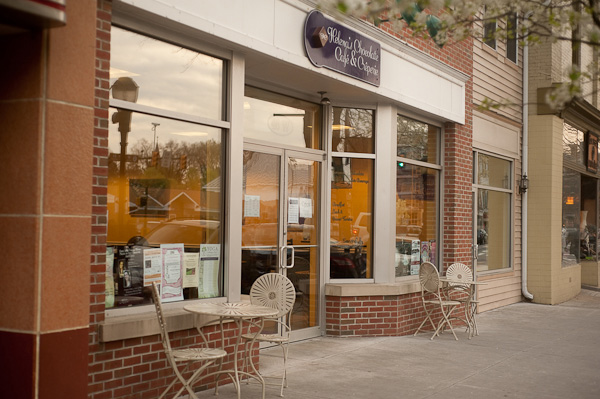 Have you ever walked into a place and smiled? It's like finding your "happy place." Happiness may not be found in coffee (or chocolate), but they definitely help. And when you meander into a little cafe like Helena's Chocolate Cafe & Creperie in Carlisle, and look around, I guarantee that you will smile.
It's a little touch of European cafe-style happiness in the middle of a historic town. It's the feeling of being involved in the community, and yet, somehow elevating the community … adding something special to the recipe of community. A sprinkle of joy + a dash of delectable delights + sunny sentiment = Welcome to Helena's!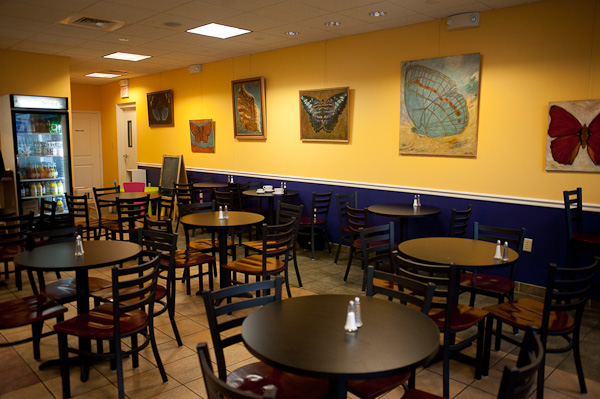 Oh my, but I love these yellow walls. Instead of the more somber hipster vibe of most coffee shops (let's be real–I just adore that every single coffee shop is different – makes my life exciting!), Helena's Chocolate Cafe & Creperie embodies happiness. Cheery yellow walls are complemented by primary purple colored accents and lots and lots of butterfly art. Those butterflies are painted by Helena's mother. Yes, Helena is a real person! She owns and operates this family-friendly business with her husband, Ryan, and close friend, Ross. Also, closely related to Helena's are their other foodie ventures: Cafe Bruges, Trattoria Piatto, and Argana. Just from a few moments of chatting with one of the owners, we walked away excited that someone else is passionate about quality food and local sourcing!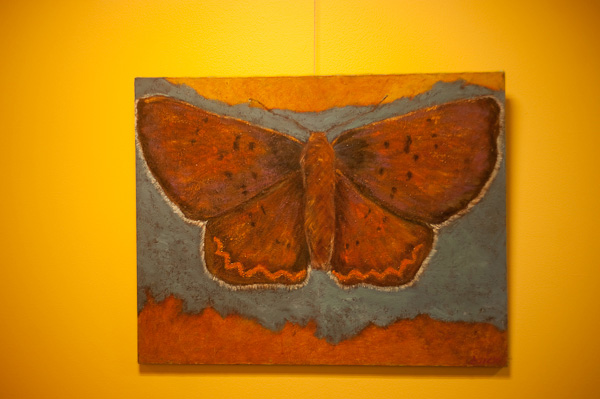 Full of springy color. Comfortable seating options. High tables and low tables. Even the kiddies have their own special place.
There are many choices on the menu: sweet crepes, savory crepes, lunch specials (like soup), fresh baked desserts, hand-dipped specialty chocolates, and some very intriguing confections called "macarons." These are not (and I repeat not) the coconuty cookie referred to as a "MacarOON." Macarons are dainty little French sandwich cookies. They're meringue-based (made of egg whites and sugar) so they are light as a feather and filled with a delicate icing. These cookies are time-intensive for the baker and things must be exactly right, or it just doesn't work out. Making macarons is obviously a labor-of-love at this cafe. Their flavors are varied and intriguing (lavender!).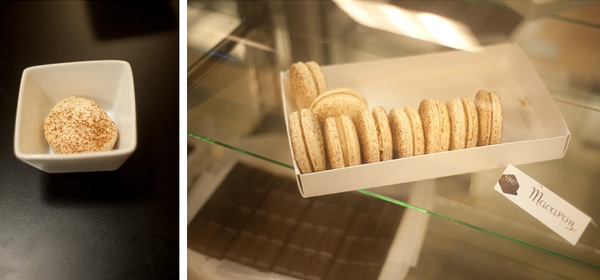 We tried a raspberry chocolate (perfect) and chestnut (so interesting) macaron. But of course, we are mostly interested in the coffee! Helena's espresso is well balanced. Their coffee is standard, as it's not their focus, but it works to pair with a specialty chocolate or macaron. Where this little cafe SHINES in the coffee department? Their mocha! We have been to a lot of coffee places. And we've had a lot of mochas. This one is the best. The barista told us, "We make it with 64% Belgian chocolate that we make from scratch, steamed half and half, and melted down brown sugar." AHhmazing.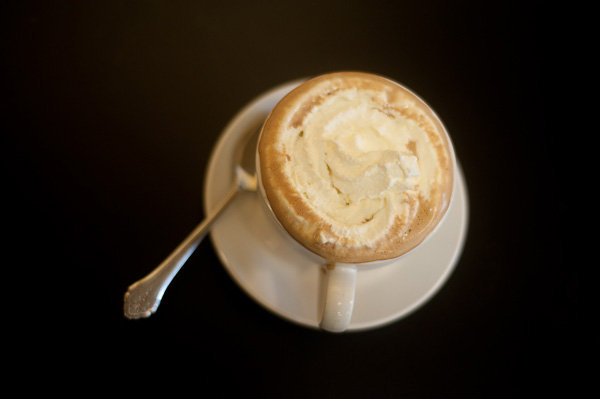 You should really visit this cheery little butterfly-laden, chocolate haven of goodness.
Helena's Chocolate Cafe & Creperie • 46 West High Street, Carlisle, PA • 717-254-6453 • Find them on Facebook.

More from Naomi Elle.
Author: Naomi Elle Schwartz
Bio: Wedding Photographer | Coffee Adventurer | Local Life Photojournalist | Newlywed | Naomi Elle Photography