Posted by Naomi Elle Schwartz on 04/03, 2012 at 10:13 AM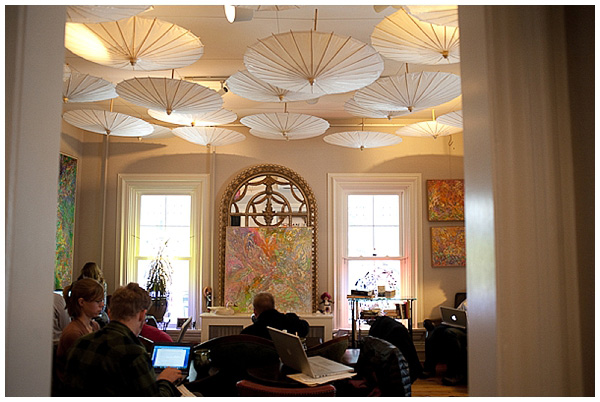 I've never been to Paris or any charming little French town, but I feel like Cafe Lemont should be there.
A visit to Cafe Lemont may go something like this: If you're driving (a totally non-European thing, by the way), settle into the parking lot. Meander by the spacious back patio and into the cafe's door. Receive a friendly greeting from the smiling barista and spend a few minutes studying the menu. Ring one of the antique bells on the counter, just for fun. Lunch today? Or maybe coffee and sweets? Then glance around at the fascinating decor as you find your seat.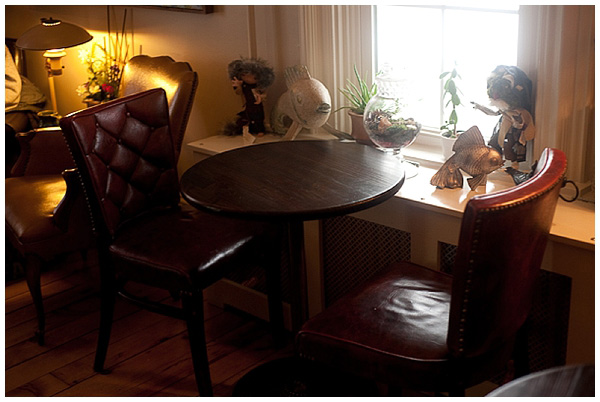 At Cafe Lemont, every seat is different—leather chairs, tables, a high bench, a Victorian settee, a space by a table lamp, or in a corner or a hallway, etc. If it's a breezy spring day or a warm summer evening or a crisp fall afternoon, make your way to one of the outdoor spaces: a picture-perfect front porch for people-watching and iced-coffee-sipping, or a spacious back patio for meeting a group of friends and wiling away the hours. Settle into your spot.
Then sit back and ... Think. Study. Read. Be fascinated by the local artwork on the walls. Take a deep breath. It's your moment to sip coffee and imagine that you went to Europe.
Cafe Lemont is an intimate little place. Perfect for some "real" studying, contemplation, writing an epic life work (or thesis). Perfect for maybe a tenth date, with that one person you loooove, looking into their eyes and whispering sweet nothings to them.
Since the sitting areas are in different rooms than the coffee-prep area and kitchen, there's less noise than most coffee shops. The background music is simply a pleasant hum that melds into your thoughts until one brief moment that you realize they are playing a song you love. And you smile.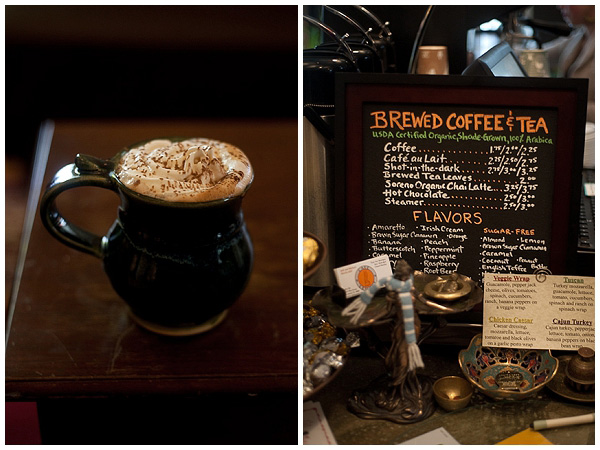 If you are among the coffee-obsessed, enjoy a double espresso. Cafe Lemont's espresso is distinguished with nuances of floral and woody flavors, ending with a spicy finish. Or order a mocha. The espresso added character to the mocha and the flavors meld into one very enjoyable experience. And then there's the delicate sprinkling of cocoa across the topping of fresh whipped cream, served in a unique hand-painted mug. These mugs are made by a local artist and are available for purchase. Just another perfect local touch at Cafe Lemont!
It's certainly worth the visit.
921 Pike Street #103 • Lemont, PA 16851 • (814) 321-4337
Author: Naomi Elle Schwartz
Bio: Wedding Photographer | Coffee Adventurer | Local Life Photojournalist | Newlywed | Naomi Elle Photography