Posted by Naomi Elle Schwartz on 05/15, 2012 at 02:12 PM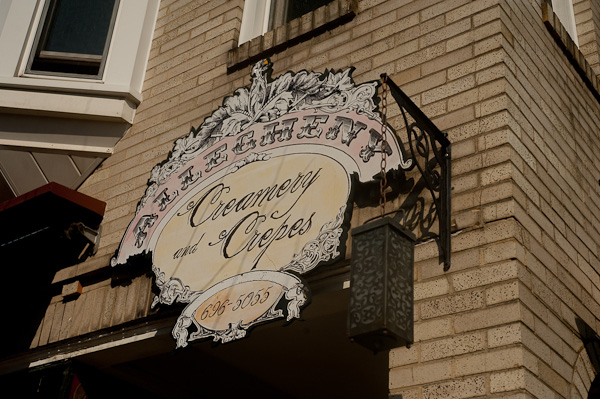 Finding Allegheny Creamery & Crepes was unintentional. A fully-delicious-delectable accident that I am very grateful for! We had intended to check out another cafe in Hollidaysburg, but it wasn't open when we thought it would be. Just imagine us, trudging slowly back to our vehicle, saddened, dejected, and desperately in need of the espresso/coffee/sugar-blended beverages that we regularly consume. Then I looked up, "Oh! Crepes! I love crepes!" I said to my husband "Maybe they would know of another coffee shop?"
So in we went.
Brandon: "Hey, do you guys know of any local coffee shops?"
Employees: "We have coffee."
Brandon: "What about espresso?"
Employees: "We have espresso."
And that settled it. We were staying! We found a sunny spot in the window at an adorable table.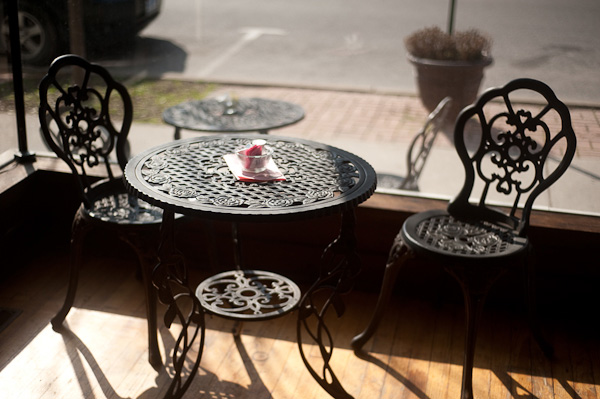 We almost immediately spied something overwhelming on the menu: a nutella crepe! With strawberries and bananas! Nutella is a personal favorite in the Schwartz house. We cannot keep a jar in the kitchen, or anywhere really. Chocolate and hazelnut is a dangerous combination of delicious temptation. Add strawberries and bananas and fresh whipped cream – this is potentially one of the best ideas ever. And yes, this Nutella crepe is every bit as good as I hoped. Be still, my beating heart.
While I gazed at the interesting food upon other customers' plates (savory egg crepe, anyone?), we ordered some coffee to sip and review. The espresso was an Italian roast with a French flare – a very European espresso. Balanced and smooth with subtle undertones of flowers and a body of cocoa and caramel. Very good with lots of sugar, too. The house coffee was 100% Columbian. As for the mocha, we decided that we must have an overactive palate because we could not find the very light espresso taste in the mocha. Apparently, the local clientele prefers their mochas with less espresso, but the barista strengthened our mocha in less than a minute, free of charge and with a smile on her face. Stellar customer service!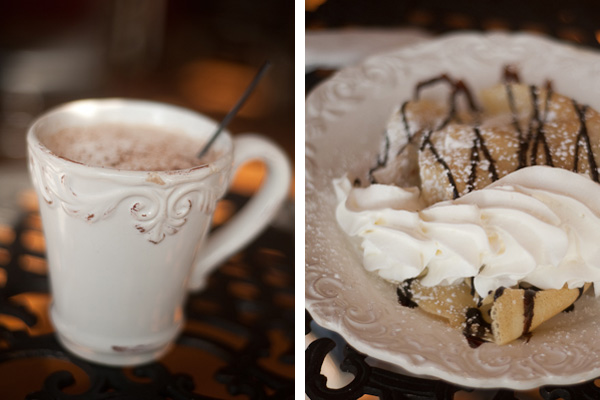 Allegheny Crepes & Creamery is a little bit Old World with European charm. There were French touches everywhere we looked, reminding us who to thank for that wonderful invention of sweet and savory crepes.
Have I convinced you yet? If the European charm doesn't win you over, the Nutella crepe certainly will!
Allegheny Creamery & Crepes • 505 Allegheny Street • Hollidaysburg, PA • 814-696-5055 • Find them on Facebook.
Author: Naomi Elle Schwartz
Bio: Wedding Photographer | Coffee Adventurer | Local Life Photojournalist | Newlywed | Naomi Elle Photography