Posted by Emily Wiley on 04/25, 2011 at 04:38 PM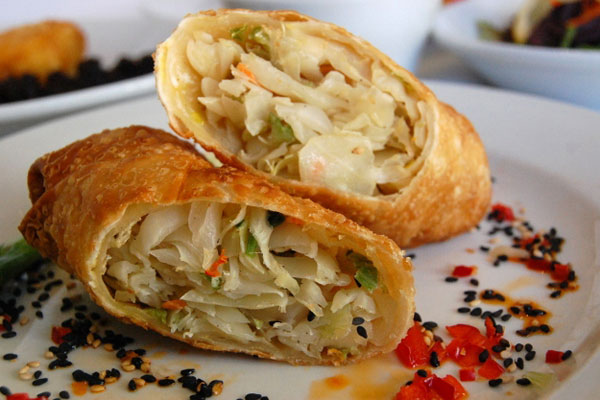 Chef Harrison Schailey and Kit Henshaw are the owners of Harrison's Wine Grill & Catering in State College, which currently supports more than 20 local food businesses. One such business is Suzie Wong's Egg Rolls.
Suzie Wong Egg Rolls are known around the world thanks to Penn Staters and State College residents who crave this local delicacy. Harrison's gets a lot of out of towners in its restaurant and hears about people's fond egg roll memories almost daily.
The Wong family (Theresa, Herb, Suzie, Herbie, David, and Denise) moved to State College in 1970 and opened the region's first Chinese restaurant on College Avenue, naming it after their oldest daughter. Parents Theresa and Herb Wong cooked for and managed the business with the help of 12-year-old Suzie, who ran the register, as did all their children over the years.
They relocated to North Atherton Street to the location currently known as Champ's in 1972 and ran Suzie Wong's Restaurant there and Little Suzie Wong's downtown until the mid 80s when health issues made the family downsize to just wholesale and catering. Theresa Wong passed away just a few years ago and the entire restaurant community sadly grieved along with the Wongs.
Mr. Wong, now semi-retired, created the famous egg roll and continues to assist in making them by hand every day. Currently, the business is run by Suzie (Luchessi) and Denise (Kelly), and the family continues to resist countless offers to expand their egg rolls to national distribution. They sell to many local businesses from their wholesale location on Aaron Drive. Call 814-237-5005 to order catering or stock up on the famous egg rolls.
View a listing of all of Harrison's local food partners.
Author: Emily Wiley
Bio: WPSU Multimedia Producer | Wife and Mother | Lover of Food and Photography | One-Half of The Culinary Couple