Posted by Emily Wiley on 07/13, 2010 at 05:14 PM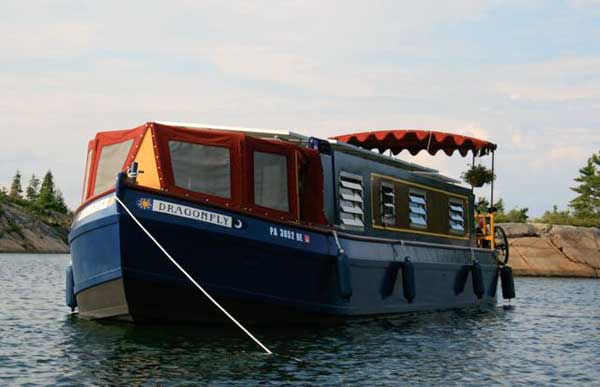 Planting and nurturing your own food can be hard work—especially from a canal boat.
WPSU radio producer Cynthia Berger and her husband, environmental educator Bill Carlsen, embarked last month on a year-long sustainable journey around America's Great Loop.
On their 41-foot by 10-foot solar-powered boat, they have a big pot full of flowers and a couple of window boxes of herbs. Cynthia says, "It's quite a treat to cook a spaghetti dinner and liven things up with a little fresh basil and oregano."
Read more about the couple's voyage and models of farming they have encountered thus far. Visit the Slow Boat blog.
Author: Emily Wiley
Bio: WPSU Multimedia Producer | Wife and Mother | Lover of Food and Photography | One-Half of The Culinary Couple