Posted by Jamie Oberdick on 04/01, 2013 at 08:57 AM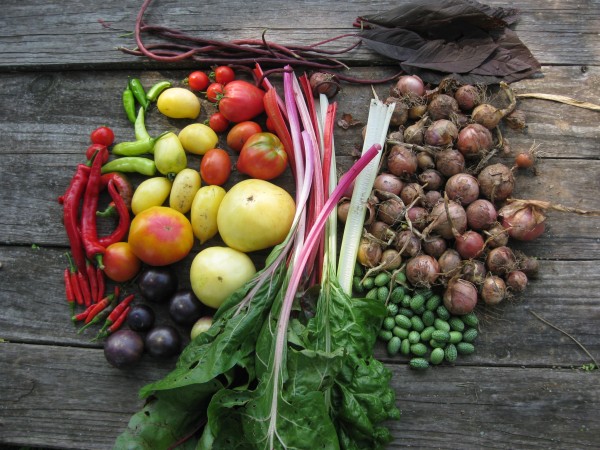 Hello everyone. My name is Jamie Oberdick. You may (hopefully? maybe?) recognize my name as one of the gardening bloggers here at Local Food Journey. I am the new editor of Local Food Journey.
You may wonder where Emily Wiley is, the former editor. She moved with her husband and their toddler to the Pittsburgh area recently, and asked me to take over the reins of this blog.
So, what can we all expect from Local Food Journey moving forward? I hope to build on the excellent structure that Emily has built here. I am hoping to expand the Journey to include more from the counties surrounding Centre, like Mifflin, Elk, Cambria, Clearfield, etc., places where lots of great local food can be found. I am always going to be looking for that special ingredient, flavor, farm, restaurant, roadside stand, etc.
With that in mind, I am asking you, the reader, for contributions. I want to build a community around this blog and one way to do it is to solicit contributions. How can you contribute? Give us an idea for a post. Tell us about some really cool local food restaurant, local farm stand, etc. that you have stumbled upon in your nearby travels. Send us a great photo that you took at a recent event or visit to a farm, etc. Or even write us a blog post and send it. We would love that as we are always seeking out new volunteer writers for the blog. It's a great way to share your passion for local food. Please send any contributions to .(JavaScript must be enabled to view this email address).
Thank you for your support of this blog, and come along as we continue our Local Food Journey. We promise to take you to some great (and LOCAL) places!
Author: Jamie Oberdick
Bio: Editor, Local Food Journey | Passionate about supporting local food in Central PA