Posted by Jamie Oberdick on 05/06, 2015 at 01:56 PM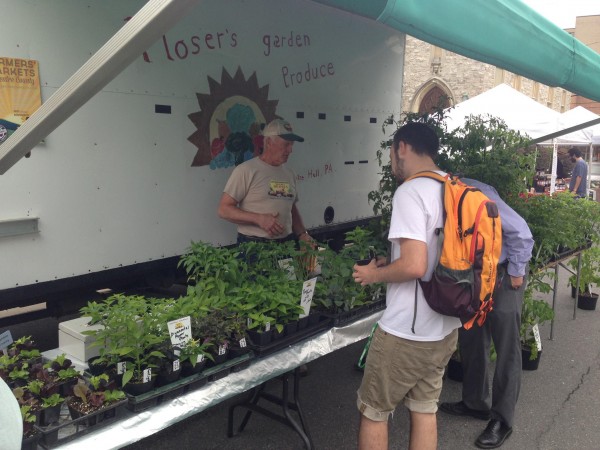 As more and more farmers markets are opening outdoors for the season, many of us head out to sample the best each farmers market has to offer from the variety of vendors. Each of us have our favorites, and here are five of mine:
- Drinkable maple vanilla goat milk yogurt from Byler Goat Dairy: I'm one of those people who will try just about anything once, and while this may sound odd to some people, this drinkable yogurt is quite tasty and refreshing served ice-cold. Example of where to find: Boalsburg Farmers Market.

- Tacos from El Gringo Taco Truck: Ben Stanley knows Mexican food, and his taco truck has a faithful corps of ardent followers. With his rotating menu of tacos and tamales that feature in-season local ingredients, you never know quite what you are going to get until you arrive at the truck, but I've never had a clunker from El Gringo. Be sure to try the hibiscus drink, which is similar to cranberry juice. Example of where to find: North Atherton Farmers Market.
- Raw milk butter from Spring Acres Farm: Raymond and Mary Fisher are the friendly Amish couple that always greets customers with a smile. They offer a variety of products, including some killer dairy stuff. The raw milk butter they sell is fantastic and goes great on toast, potatoes, or any recipe requiring butter. Example of where to find: Tuesday Downtown State College Farmers Market

- MacNeal's Orchard maple syrup: Nothing beats real maple syrup on pancakes, and MacNeal's Orchard maple syrup is among the best I've ever had. It's called "Sugarbush" and really is a sweet morning treat. Example of where to find: Millheim Farmers Market
- Tomato plants from Moser's Garden Produce: If you haven't started your own tomato plants, I really recommend buying them from Moser's. The variety they offer is much better than the big-box stores, and the plants are healthier. Also, while here be sure to pick up some delicious fresh asparagus. Example of Where to Find: Downtown State College Farmers Market
Author: Jamie Oberdick
Bio: Editor, Local Food Journey | Passionate about supporting local food in Central PA