Posted by Jamie Oberdick on 11/08, 2013 at 09:52 AM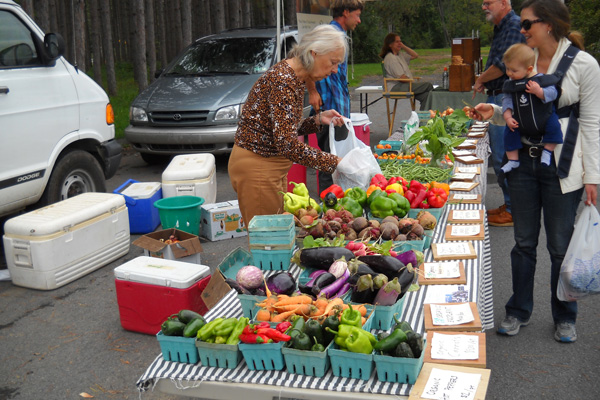 All good things must come to an end, and if you are like many of us local food foodies, tomorrow will be a melancholy day as two of the local Saturday farmers markets end their 2013 run. However, others will soldier on as the cold air blows and the first snowflakes fly.
The one celebrating their last weekend of local goodness are the North Atherton Farmers Market (or as most know it, "the One in Home Depot's Parking Lot"). Not every vendor will be on hand but many will. While the weather is going to be cold tomorrow, there is expected to be plenty of sunshine.
The new kid on the farmers market block, the Central PA Flea and Farmers Market, ends their inaugural 2013 run Saturday. Held at the Grange Fair and Campground, the market not only features local produce and other food products but also a flea market.
Other farmers markets are continuing outside through the end of the month. The Bellefonte Farmers Market is continuing this week and should until an unspecified week coming up in November, depending on the weather. After that, it will move indoors at soon-to-be announced location for December.
The same goes for the Millheim Farmers Market, although they have already made the move indoors. The market is now located in the Bremen Town Ballroom at 105 E. Main St., Millheim.
Speaking of indoor markets, the Friday Downtown State College Farmers Market will makes its move indoors starting December. The market will be located inside the State College Borough Building.
Author: Jamie Oberdick
Bio: Editor, Local Food Journey | Passionate about supporting local food in Central PA