Posted by Naomi Elle Schwartz on 03/27, 2012 at 06:54 PM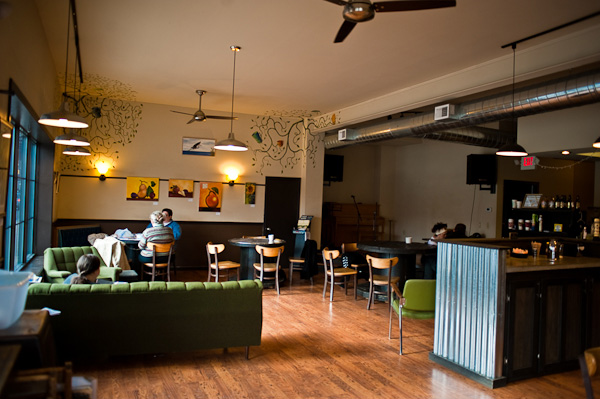 For our first stop on The Great Coffee Adventure, we elected to begin in Lock Haven, Pa. Home of Lock Haven University, this is a sleepy little college town with an incredibly unique and impressive coffee shop called Avenue 209 Coffee House.
Avenue 209 Coffee House is just straight-up COOL. They are industrial and artistic and thoroughly local. Like someone's little brother who went to college as a scrawny 18-year-old kid and came back as a hipster musician with style.. and everybody raises their eyebrows. I don't know what I was expecting, but Avenue 209 definitely went straight up and over those expectations and delivered the ambiance that I've been longing for in a local coffee shop.
Ambiance is where Avenue 209 really shines. Hand-painted murals + local artwork on the walls. Repurposed cable-spool tables covered in crayon-colored papers underneath plastic. Steel accents. A cozy couch for reading, high tables, low tables, a window bar for the lonely laptop worker. A bookshelf. A corner stage with piano and acoustic equipment. This place is ready for gathering!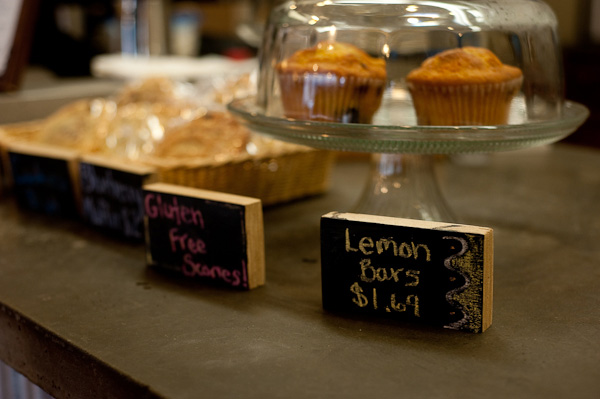 It's a meeting place. Where people gather to talk, knit, write, date, gossip, work, read, and share their lives. I saw slices of local community life and I liked it.
Avenue 209's food and drink offerings are just another way to support their community. This coffee shop is devoted to local food and Pennsylvania products. They purchase their coffee beans and roast the beans themselves. The espresso is balanced, their house coffee is a good ol' cup of joe, and the baked goods taste like they came out of Grandma's kitchen.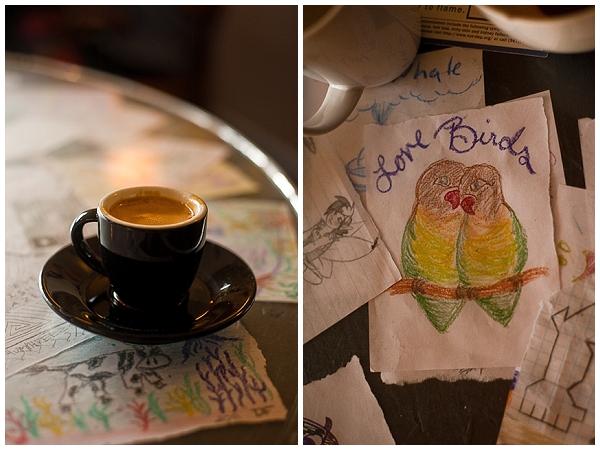 My personal favorite from Avenue 209 is their "Liquid Brownie" mocha creation. A shot of espresso, dark chocolate syrup, caramel, and steamed half-in-half! It's a fantastic, decadent dessert that just happens to come in liquid form.
Stop by Avenue 209 and discover these things yourself! • 209 Bellefonte Avenue • Lock Haven, PA 17745 • 570-748-6738
Author: Naomi Elle Schwartz
Bio: Wedding Photographer | Coffee Adventurer | Local Life Photojournalist | Newlywed | Naomi Elle Photography