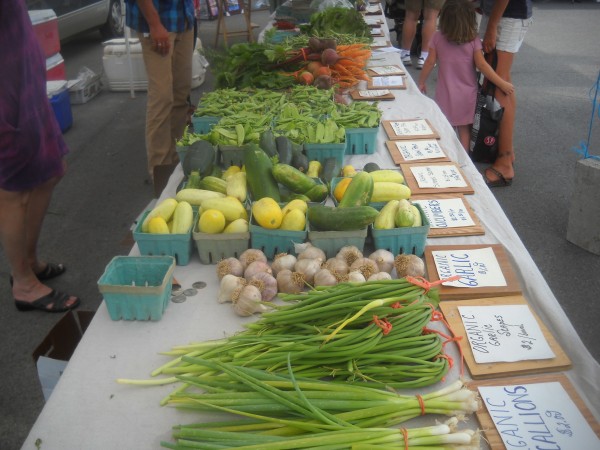 Several years ago, I shared what I called my "local food fantasy," one of the results (besides soreness and sweat) of performing repetitive tasks on the farm that require little thought (think weeding and digging carrots). Could we move to a "local food system" here? We live in a rich agricultural setting, have an educated population and some large institutional purchasers of food (Penn State, the hospital, schools, retirement communities), a supportive media, and a small but growing supply of locally grown food. "Why not?" I concluded But this was, as my title indicated, just a daydream.
Continue Reading: My Local Food Fantasy Revisited: Part One
Posted by James Eisenstein on 04/17, 2013 at 04:51 PM
Tags: LocalFoodFantasy | community |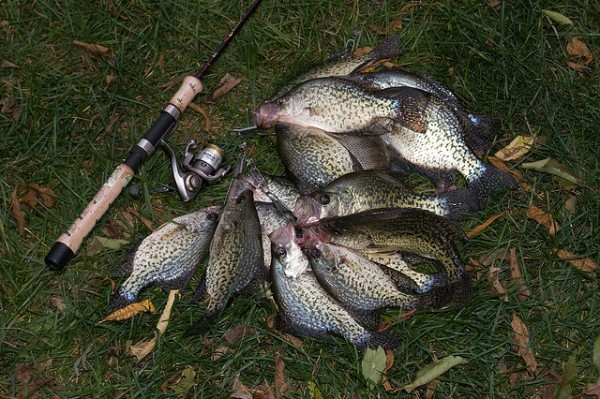 Saturday was the first day of trout season in Central Pennsylvania, and thousands of anglers hit Pennsylvania waterways in hopes of catching their own local food. While many fish for trout due to the fish's delicious flavor, there is another group of Pennsylvania fish that are as tasty and like trout are often caught in the spring - panfish. Panfish such as crappie, yellow perch, and bluegill may offer small fillets, but their sweet, mild flavor make them a welcome addition to the local food table.
Continue Reading: Recipe: Oven-fried Pennsylvania panfish a surprisingly tasty dish
Posted by Jamie Oberdick on 04/15, 2013 at 09:00 AM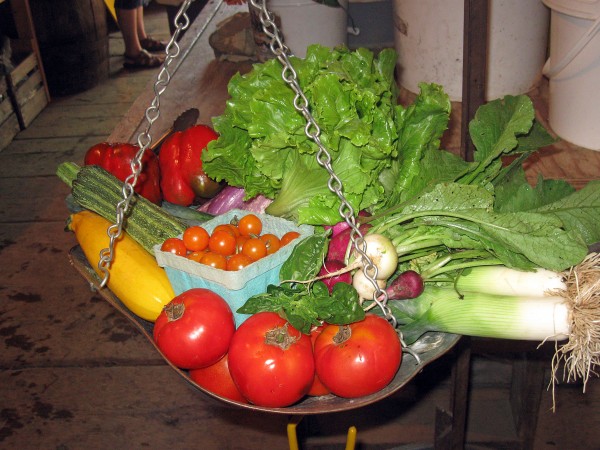 Participating in Community Support Agriculture - you probably know it as a "CSA" - is a lot like subscribing to a farm like you might a newspaper or magazine. You buy a subscription, or as it is better known, a share, at the beginning of the year. This helps participating farms, as they can establish their operating budget for the year, and gives the farm a known market for the produce, meat, eggs, dairy, etc. that their farm will produce that year. In turn, people with CSA shares get a regular source of the best food their local farm can offer. So, how do CSA farms manage this system? How do they plan the growing season and work with the community each year to give them a bounty each week or month? To find out, I talked to Kim Tait of Tait Farms.

Continue Reading: How one CSA plans planting with you in mind
Posted by Jamie Oberdick on 04/11, 2013 at 11:30 AM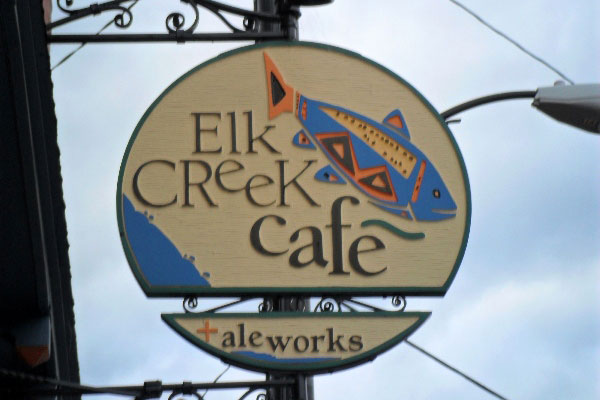 The Vermont-based local food advocacy Strolling of the Heifers, has released its second annual Strolling of the Heifers Locavore Index, ranking all 50 states and the District of Columbia in terms of commitment to local food. Where does Pennsylvania rank?
Continue Reading: Pennsylvania moves up in 2013 Locavore Index
Posted by Jamie Oberdick on 04/10, 2013 at 08:38 AM
Tags: issues | rankings | organizations | LocavoreIndex |
Page 122 of 219 pages « First < 120 121 122 123 124 > Last »