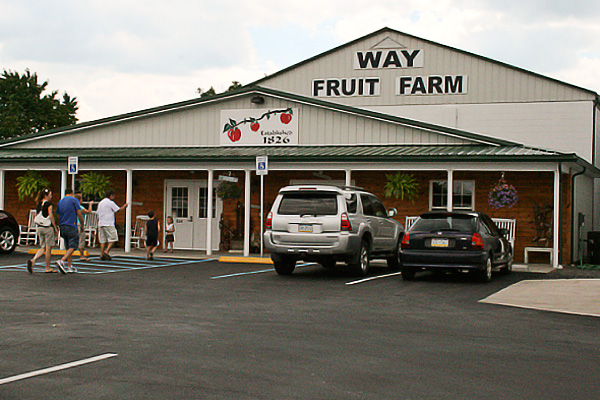 Way Fruit Farm apples and apple products are among the Centre Region's favorite local foods. As something of a cider snob connoisseur due to having grown up in the Appleland that is southcentral Pennsylvania, I am picky about cider but have found Way's cider to be one of my personal highlights of a Happy Valley autumn. However, Way Fruit Farm is so much more. They offer a wide variety of local fruit, and vegetables, almost year-round. They also have a pleasant cafe for breakfast and lunch, a gift shop, and provide a one-stop shop for other local food items such as meats, cheeses, sauces, etc. You can build a heck of a meal in one visit to Way Fruit Farm.
I recently had the pleasure to talk to Jason Coopey, co-owner of Way Fruit Farm, about what fruits are in season now and in the near future, why local food is so fantastic, and when they will again offer cider this year.
Continue Reading: Interview with Jason Coopey of Way Fruit Farm
Posted by Jamie Oberdick on 07/31, 2013 at 12:12 PM
Tags: WayFruitFarm | fruit |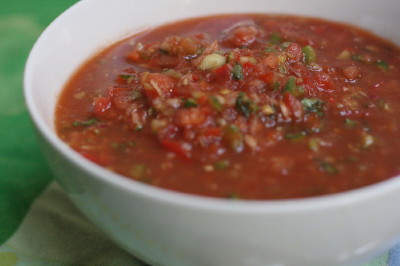 This is a great farmers market recipe. I got this recipe when I was working in a restaurant in Sun Valley, CA. The restaurant is long gone but this recipe carries on with me.
Continue Reading: Gazpacho, that famous summery cold soup
Posted by James Sechrengost on 07/28, 2013 at 10:21 PM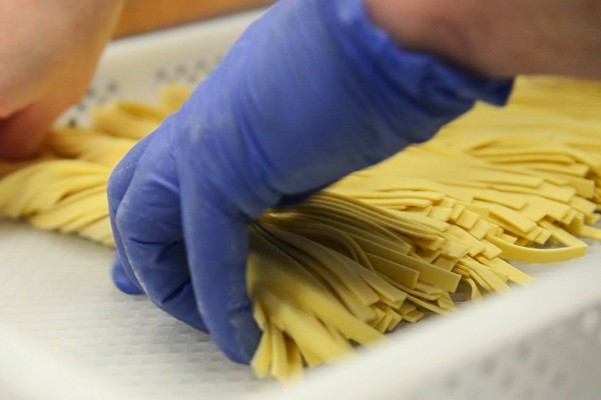 Dejay Miller, the pasta maker at Fasta & Ravioli Co., talks about the difference between supermarket and fresh pasta. Fasta & Ravioli Co. offers a variety of pasta types and flavors for easy meals.
Continue Reading: Local Food Video: Fasta & Ravioli Co.
Posted by Jessica Paholsky on 07/26, 2013 at 09:17 AM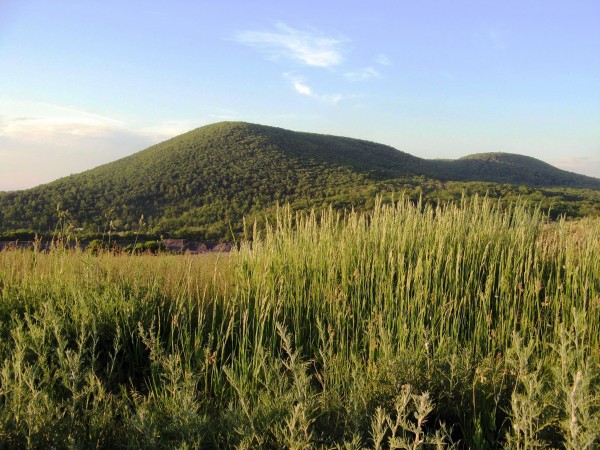 You may have heard about rumors about a new business called Nittany Mountain Distillery opening up in Happy Valley. You may have even seen and liked their Facebook page. Yes, there really is a spirits distillery coming to Centre County, joining our area brewers as a local source for "adult" beverages.
Of course, our overall region, the Appalachians, has a long history of distilleries, many of them illegal (think: "moonshiners"). But this one is perfectly legal. In fact, the licensing process is one of the reasons they aren't in operation as yet. To learn more about the future Nittany Mountain Distillery, I recently talked to one of the founders, Fred Volz.
Continue Reading: Interview with Fred Volz of the soon-to-be Nittany Mountain Distillery
Posted by Jamie Oberdick on 07/24, 2013 at 10:31 PM
Tags: NittanyMountainDistillery | moonshine | bourbon |
Page 108 of 219 pages « First < 106 107 108 109 110 > Last »