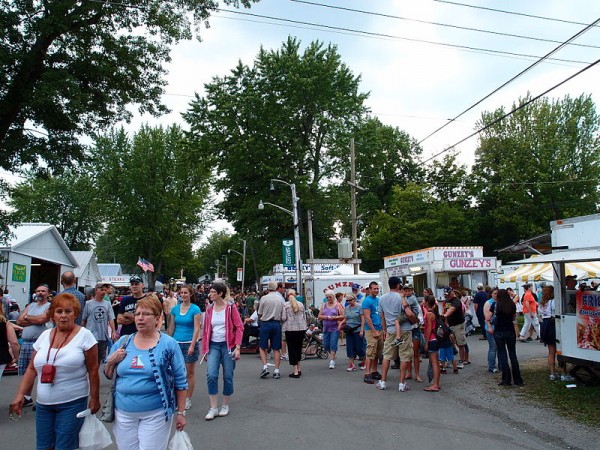 This weekend is a Grange Fair weekend, so that's what dominates the schedule for our Local Food Weekend. Billed as the "Nation's Most Unique County Fair", I'd say it lives up to that title just by the encampment alone, which is a series of large tents where families basically spend a week living at the fair. So, it sort of makes for an interesting version of people watching. I can imagine for the kids, living at the fair is a dream come true.
The Grange Fair is an agricultural event, so if you are a local food enthusiast, it's definitely worth a trip. Along with livestock exhibits, they also have a variety of produce exhibits, including canning. My wife was mortified by the sight of a whole chicken canned in a large Mason jar. I admit that the sight of a whole chicken in a jar, which is something most of us are used to seeing frozen or in a roasting pan, is rather unusual but this is an old way of preserving meat. You can also find freakishly huge pumpkins, unusual tomatoes, and more.
Continue Reading: Your Local Food Weekend for August 24-25
Posted by Jamie Oberdick on 08/23, 2013 at 08:00 AM
Tags: LocalFoodWeekend |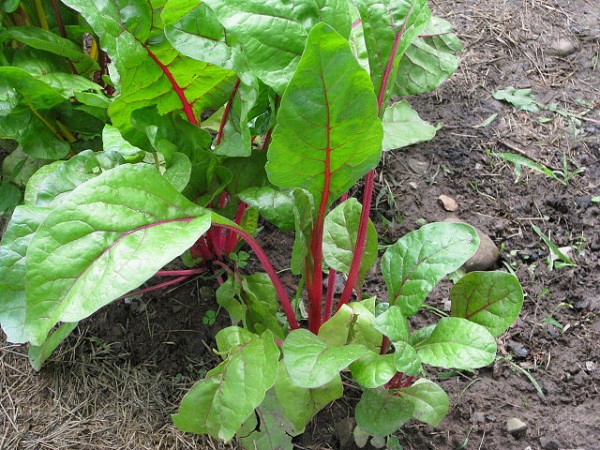 I know that lots of people turn their thoughts to football and raking leaves once the days getting shorter and mornings are foggy and cool, but fall is really a good time to grow certain vegetables. While a lot of vegetables thrive in summer heat, there are a fair amount that prefer fall's cool weather. And it's not too late to plant; if you plant this weekend, you have anywhere from 37 to 52 days before this area's average first freeze, depending on where you live.
Continue Reading: You can still plant fall crops for a tasty end to the garden season
Posted by Jamie Oberdick on 08/22, 2013 at 09:26 AM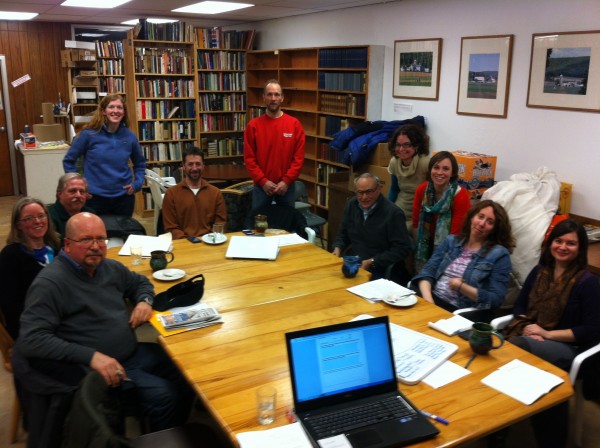 How might the proposed Friends and Farmers Food Co-Op Store contribute to making my local food fantasy a reality? (My fantasy envisions a future in which much of the food we eat comes from local farms and producers. The first four installments include Part One, Part Two, Part Three, and Part Four. As a member of the interim board of Friends and Farmers, I've been thinking about this question off and on for almost a year.
Continue Reading: Local Food Fantasy Revisited: Part V
Posted by James Eisenstein on 08/21, 2013 at 01:57 PM
Tags: localfoodfantasy | co-op |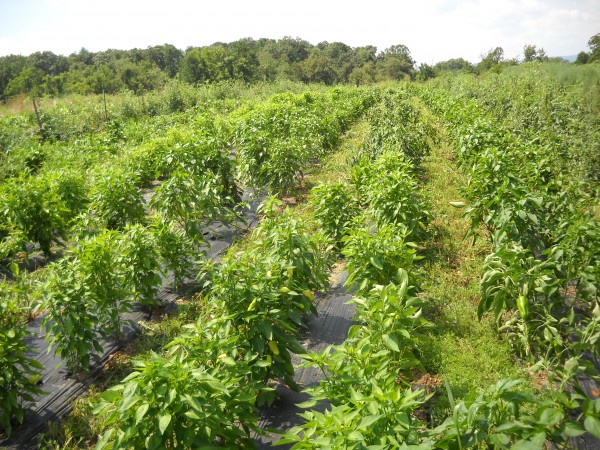 I've been revisiting my 2011 "Local Food Fantasy" piece describing how much of what we eat could be produced locally. The last installment described how the growing demand for local food can be accelerated. Here I want to explore the question of how supplies might rise to meet increasing demand.
Continue Reading: My Local Food Fantasy Revisited Part IV
Posted by James Eisenstein on 08/19, 2013 at 08:00 AM
Tags: localfoodfantasy |
Page 103 of 217 pages « First < 101 102 103 104 105 > Last »