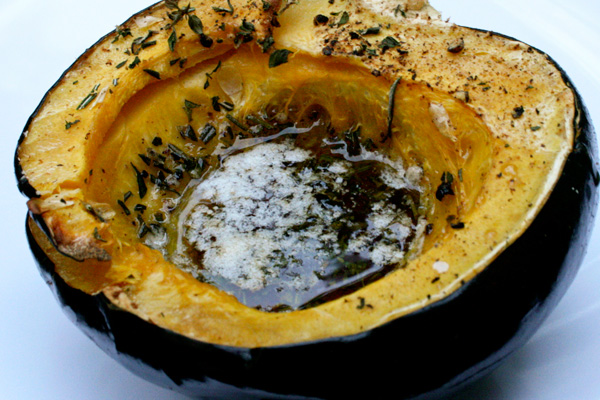 Fall is here! Which means it's time for squash. Acorn squash, in particular, has great flavor and only requires a small amount of prep time to create a delicious side dish.
Continue Reading: Roasted Acorn Squash
Posted by Jessica Reilley on 09/23, 2010 at 12:13 PM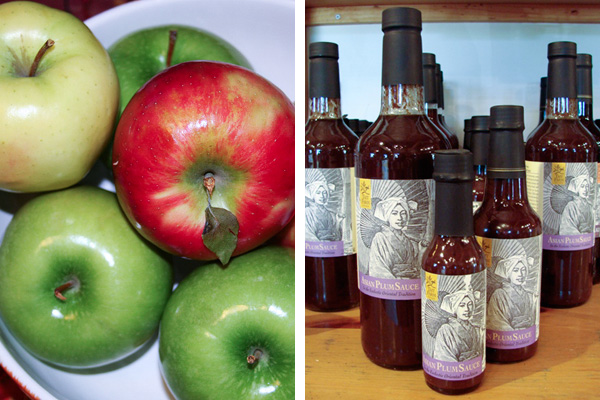 Thank you to Kim Tait from Tait Farms for sharing her recipe for pork and apple meatballs. They would make a nice addition to your tailgating table, or they can be served over noodles as a main course.
What is your favorite fall recipe? Share it here.
Continue Reading: Pork and Apple Meatballs with Asian Plum Sauce
Posted by Emily Wiley on 09/21, 2010 at 11:41 AM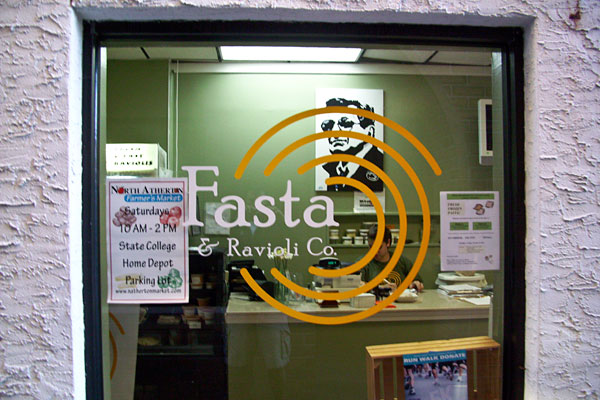 Almost a year ago, Bob Ricketts brought a new business to State College: a fresh ravioli and pasta shop. Today the Penn State alum and owner of Fasta & Ravioli Company caters to a surprisingly large niche market of students and locals. Ricketts offers customers homemade pasta and ravioli and a selection of sauces like tomato, vodka, and pesto. Products are available at the South Fraser Street storefront and at farmers markets and restaurants, as well. "Fast and Fresh" is the mantra here, a motto that Bob lives by. He was eager to share his story with me.
Continue Reading: Fasta & Ravioli Company in State College
Posted by James Gherardi on 09/17, 2010 at 11:07 AM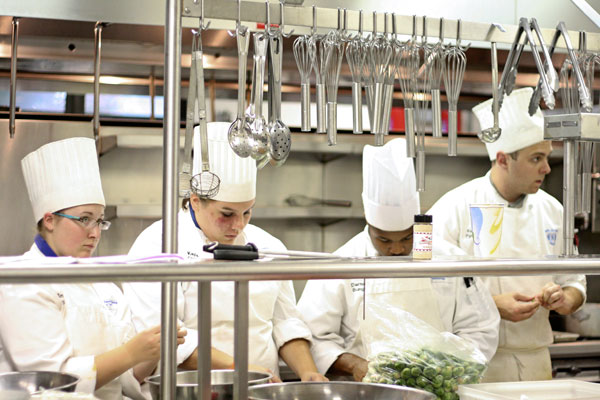 The culinary arts program at Penn College in Williamsport offers a unique hands-on teaching environment for aspiring chefs. Students not only learn to slice, dice, and chop, they learn to be gracious hosts in Le Jeune Chef Restaurant. Join Emily Wiley in the kitchen and at the table for a gourmet meal prepared with local ingredients.
Listen to the audio story and view a slideshow of photos.
Continue Reading: Where Young Chefs Train
Posted by Emily Wiley on 09/15, 2010 at 09:49 PM
Tags: restaurant | audio |
Page 207 of 221 pages « First < 205 206 207 208 209 > Last »