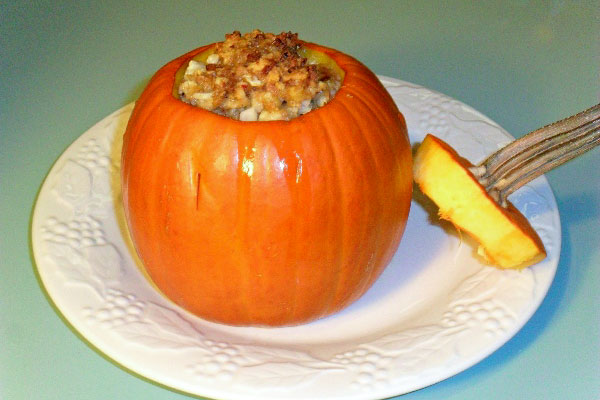 I love October. I love the leaves, the Halloween decorations, and most of all, the pumpkins. Every year, on October 1st, I embark on a quest for the perfect pumpkins. Once I have found them, I try to come up with innovative ways to use them for cooking, outside of the typical pumpkin pie. Here is the perfect recipe for entertaining this fall. It is simple, quick, and the finished product is cute and tasty.
Continue Reading: Stuffed Pumpkins
Posted by Michele Frank on 10/11, 2010 at 08:28 AM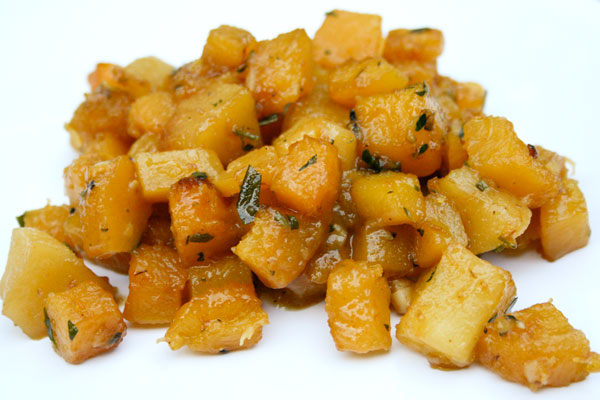 'Tis the season for squash! Try this savory dish with delicata squash (also known as sweet potato squash), apples, and thyme.
Continue Reading: Sauteed Delicata Squash with Apples and Thyme
Posted by Jessica Reilley on 10/07, 2010 at 10:06 AM
Penn State is a school of traditions. And none of those traditions garners quite the devoted following that tailgating on a football Saturday seems to. WPSU's Local Food Journey's James Gherardi takes us tailgating.
Continue Reading: A Taste of Penn State Tailgates
Posted by James Gherardi on 10/06, 2010 at 03:13 PM
Tags: audio |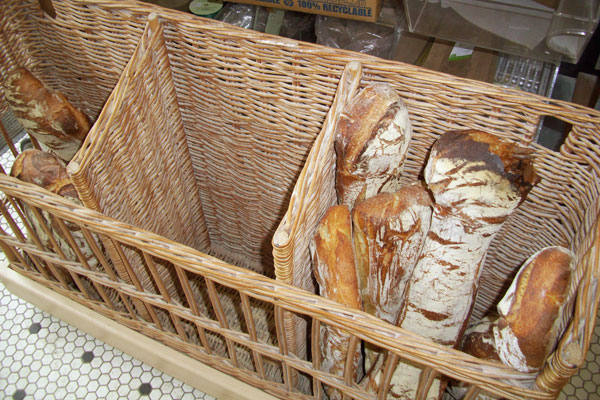 Tucked into a discreet nook of McAllister Alley off of Calder Way, Gemelli Bakery is producing perhaps the best bread that State College has ever tasted.
Continue Reading: Gemelli Bakery in State College
Posted by James Gherardi on 10/04, 2010 at 02:56 PM
Page 207 of 223 pages « First < 205 206 207 208 209 > Last »