All Posts including "vegetables"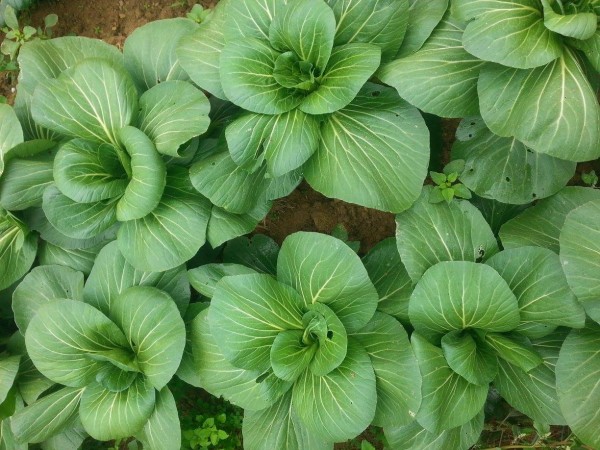 Now is the time to plant seeds for fall crops. No seeding, no fall crops, less fall income, and painful mortgage payment woes. So on July 20, John invited yours truly the Unpaid Field Hand, daughter Evelyn, and nephew Matthew to plant 47 flats worth of seeds on his list. Each flat has 128 cells, and my calculator tells me 128 times 47 comes to 6,016 seeds.
It took the three of us working hard about three hours to go through the process. We used organically certified seed starting mix to which we addd organic fertilizer and mixed in a big tub. Each of the 47 flats needs to be filled loosely to the top of each cell, putting one flat on top of the other and pressing down so there is room to put in the seed, inserting the seed, making a marker with the date and variety for each flat, filling the cells in the seed flats loosely to the top, and watering the seeded flats.
Continue Reading: Planting fall crops at Jade Family Farm
Posted by James Eisenstein on 08/16, 2017 at 01:16 PM
Tags: UnpaidFieldHand | fallvegetables | JadeFamilyFarm |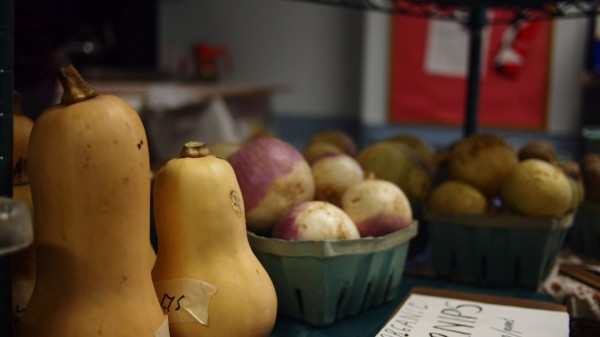 Well, winter just reminded us this week who's boss, as we had our first snow (record latest first snow) and bitter chill to go with it. Believe it or not, even in the depths of winter, you can still find local produce, especially root vegetables.
Root vegetables get sort of a bad rap, because many people have a memory of boiled canned beets being forced on them by a well-meaning mother. However, roasted root vegetables are on a different level.
Where to find local root vegetables? Indoor markets like Boalsburg, Millheim, and State College have vendors who sell root vegetables this time of year (they tend to be easy to store). Another good source is the Friends & Farmers online market, which carries a variety of root vegetables by local farmers such as Tait Farm and Jade Family Farm.
Once you acquire them, roasting them is fairly simple. Here's a recipe that is easy to put together and really brings out the best quality of roasted root vegetables: The sweetness!
Continue Reading: Let root vegetables win you over by roasting them
Posted by Jamie Oberdick on 01/13, 2016 at 02:28 PM
Tags: wintervegetables | recipe | FriendsandFarmers | farmersmarket |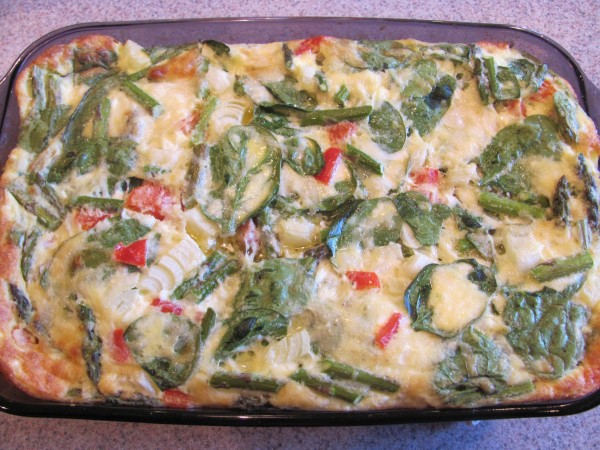 Memorial Day is over. The Northern and Southern guns at the Boalsburg Cemetery are silent, the homemade pies are eaten, and the carnival rides are gone out at Boalsburg's Memorial Day celebration. But summer is coming with all its fun and wonderful garden bounties.
As spring fades into summer, be sure to make this easy breakfast casserole filled with healthy veggies from the local farmers markets before all the fresh spring vegetables are gone. Try this for your next large group gathering, family reunion, or anytime there are lots of people (or a few teenagers) to feed!
Continue Reading: Spring veggie breakfast casserole - great for potlucks!
Posted by LacCreta Holland on 06/02, 2015 at 02:51 PM
Tags: recipe | eggs | spring | vegetables |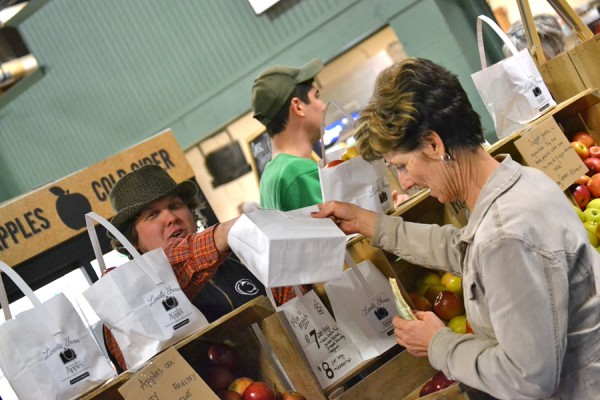 One of the reasons to head down to the Pennsylvania Farm Show is the food. A lot of it is from Pennsylvania sources, so it's more or less a locavore's dream: a food court full of local food.
There's a main food court in the Weis Exposition Hall and an additional food court in the Main Exposition Hall. Both of them have a rather charming town square motive. But what to get?
Well, there's plenty of choices, and no matter if you are a carnivore, a vegan, or a picky five-year-old, everyone can find something to nosh on. My personal favorites include milk shakes that are ALMOST as good as the Creamery's; maple sundaes made with real maple syrup from the Pennsylvania Maple Syrup Producers Council; an excellent mushroom soup made by the Pennsylvania Mushroom Growers Cooperative; and for those looking for something very healthy, a broccoli-cauliflower salad from the Pennsylvania Vegetable Growers Association. Not only are these things tasty, the money raised by sales of the food items go to good causes.
Here's the full list of all the amazing selections:
Continue Reading: Food court featuring local food? Find it at the Farm Show
Posted by Jamie Oberdick on 01/14, 2015 at 05:44 PM
Tags: FarmShow | food | vegetables | meat | fruit |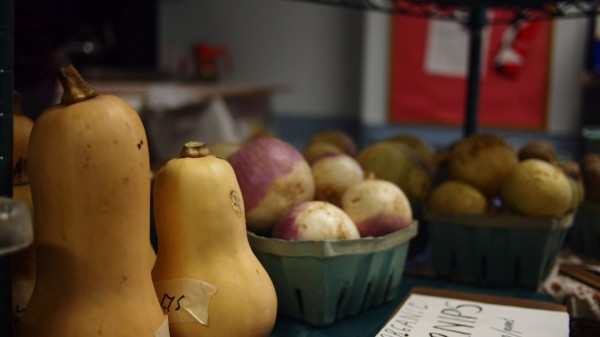 With winter in full swing across the area, it may come as a surprise to many that there are still vegetables and fruits that are "in season" and available via both CSA's and local farmers markets. Here are some examples of vegetables that are available either due to being able to store them well or because they can be grown in greenhouses:
Continue Reading: Yes, believe it or not, there are still local veggies/fruits 'in season'
Posted by Jamie Oberdick on 12/09, 2014 at 03:00 PM
Tags: farmersmarket | winter | rootvegetables | brassicas | apples |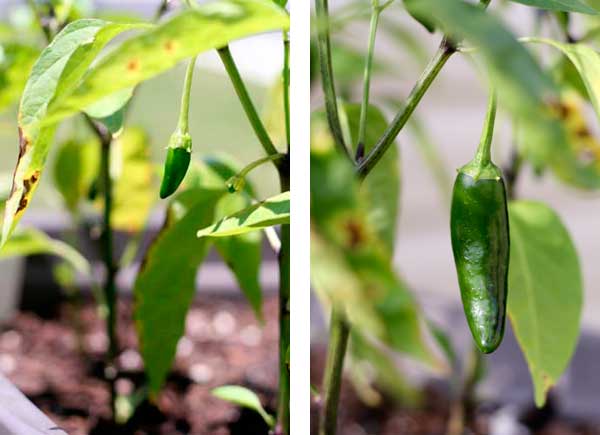 While many of us have a full garden by now, there may still be holes to fill due to rascally rabbits, devious deer, disastrous disease. Or, you just haven't had a chance to get out and plant certain parts of your yard. No worries, believe it or not, there's still time to plant summer vegetables (and soon time to plant fall vegetables, more about that in a future post). And there are bargains to be found at local garden centers/greenhouses.
For vegetables, we basically have about 80-90 days left in our growing season, depending on where you live. So, any plant that matures by that time, you can plant and harvest.
Continue Reading: Believe it or not, still time to plant summer vegetables/herbs/flowers
Posted by Jamie Oberdick on 07/07, 2014 at 12:24 PM
Tags: gardening | greenhouse | peppers | tomatoes | vegetables | perennials | herbs |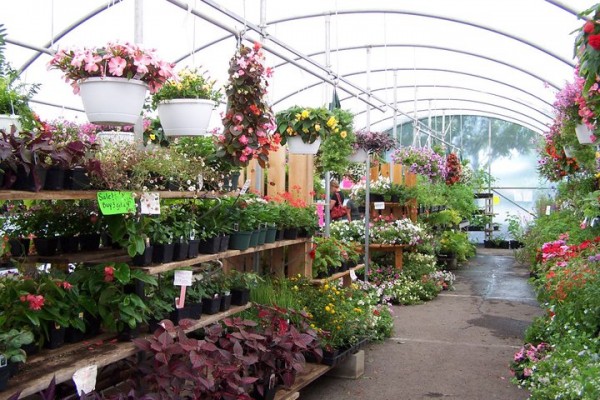 Oh, man! A rabbit ate half your annual bed…your tomato plants got trashed by a storm…the neighbor's dog dug up your favorite herb plant…too late to plant something new now, right? Actually, that's not the case. You can can still plant flowers, vegetables, herbs, etc. and still get beauty and flavor from your 2013 garden.
Continue Reading: Not too late to get plants in the garden
Posted by Jamie Oberdick on 06/28, 2013 at 04:36 PM
Tags: PatchworkFarms | gardening | annuals | perennials | vegetables |
Page 1 of 1 pages