All Posts including "turnip"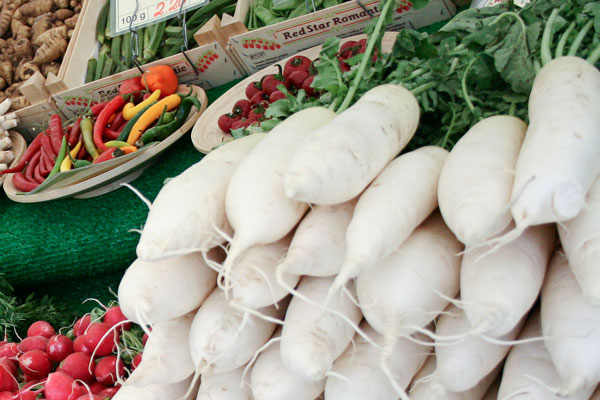 Tony Sapia, the highly skilled baker who brings us Gemelli Bakers, shares with us two things…two styles of holiday baking he's excited about and two fantastic Thanksgiving side dish recipes, including one you can make ahead of time:
We started our stollen baking. I learned from a good friend of mine whom is a third-generation German master baker in Cincinnati. This and panettone baking is what I look forward to every year. The two most ethnic diverse breads coming together for one community. It's what makes me get up in the mornings. The aromas are fragrant with nostalgia and memories of living abroad learning the craft. Bringing it back to my home town of State College, PA, where I was born and now bread…..
Continue Reading: Two Thanksgiving recipes from Tony Sapia of Gemelli Bakers
Posted by Jamie Oberdick on 11/24, 2015 at 02:41 PM
Tags: recipe | turnip | Thanksgiving | Gemelli |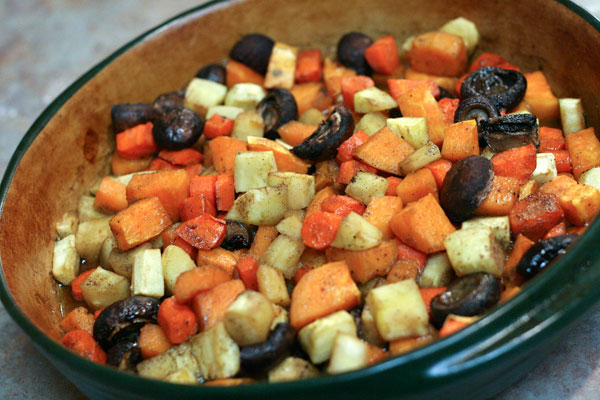 Here's a versatile, sweet, and savory recipe to make use of your favorite winter vegetables. Try it as an accompaniment to chicken in puff pastry with apple butter and Fontina cheese or mustard-baked chicken with pretzel crust.
Continue Reading: Maple and Sage Roasted Root Vegetables
Posted by Emily Wiley on 12/03, 2010 at 06:20 PM
Tags: recipe | fall | turnips | carrots | parsnips | potatoes | mushrooms |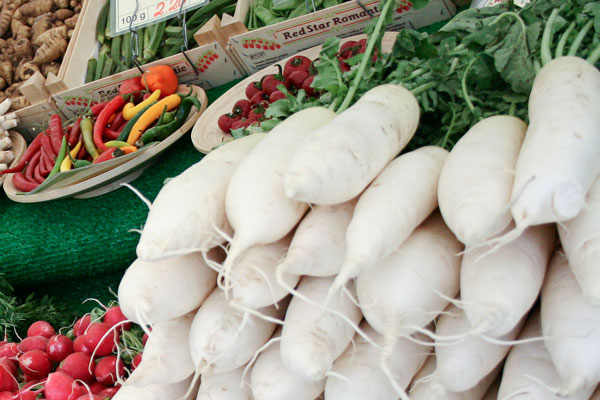 During high school, I was always on some crazy fad diet. As a result, my cravings for unhealthy foods were always through the roof. As a way to conquer those cravings, I was constantly searching for healthy tasty alternatives that wouldn't ruin my diet. During one of those creative cooking sessions, I came up with a cheap, easy, and healthy recipe substitute for French fries. They taste just as good minus the guilt that comes with fast food.
Continue Reading: Turnip Fries
Posted by Michele Frank on 11/08, 2010 at 03:35 PM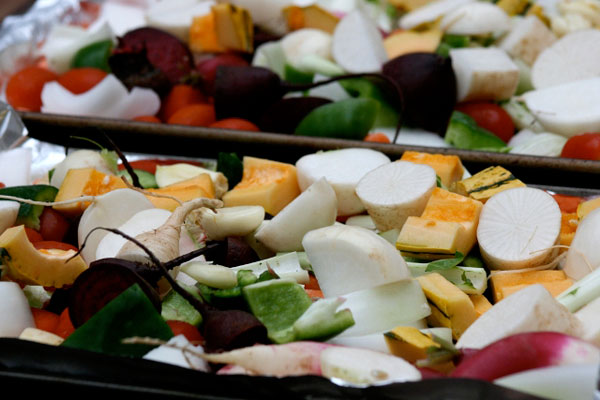 During this time of year, I often have a lot of vegetables hanging out in my refrigerator. What is one of the easiest ways to use up 5 lbs. of turnips, carrots, beets, squash, onions, and garlic? Vegetable broth. This recipe is highly adaptable; start with the one below and add in any extra veggies you have laying around. It will be perfect for risottos and sauces throughout the winter.
Continue Reading: Vegetable Broth
Posted by Jessica Reilley on 10/20, 2010 at 02:26 PM
Tags: recipe | fall | celery | carrots | turnips | garlic | onions | |
Page 1 of 1 pages