All Posts including "salmon"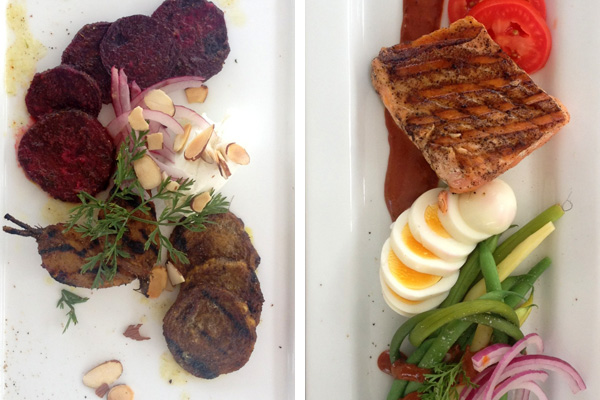 Last week at the Learning Kitchen event, Nate Bruny, executive sous chef at Zola New World Bistro, demonstrated how to make dishes from market fresh vegetables.
Continue reading for the following recipes: Classic French Salad; Grilled Moroccan Beets with Ginger-Lime Vinaigrette; Salmon Niçoise with Red Pepper Mustard Vinaigrette.
Continue Reading: Recipes from Nate Bruny of Zola New World Bistro
Posted by Cara McShane on 07/19, 2012 at 10:59 AM
Tags: event | recipe | summer | carrots | beets | potatoes | salmon |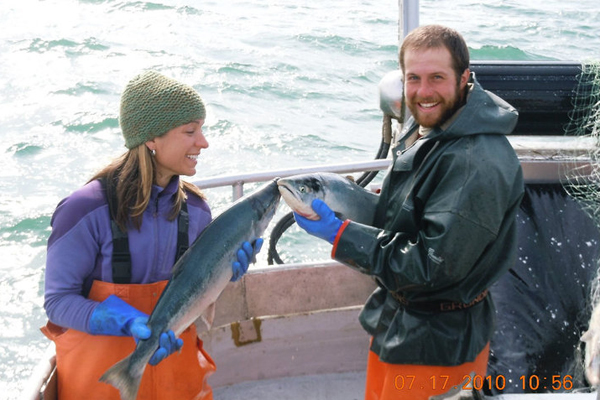 Wild For Salmon is one of the busiest vendors at the Boalsburg Farmers Market. Despite the rush of customers last Tuesday, Jenn Kurian, co-owner of Wild For Salmon, spent some time answering our questions. As customers purchased salmon salad, salmon fillets, and salmon burgers, Jenn discussed the benefits of wild salmon versus farm-raised salmon. Jenn and her husband, Steve, are from Bloomsburg and spend their summers on the Alaskan waters in order to supply us with the best sockeye salmon each year.
Continue reading to watch a video interview with Jenn Kurian, and visit their website for recipes.
Continue Reading: Wild for Salmon
Posted by Christina and Erin on 02/02, 2011 at 03:18 PM
Page 1 of 1 pages