All Posts including "mountainhomefarm"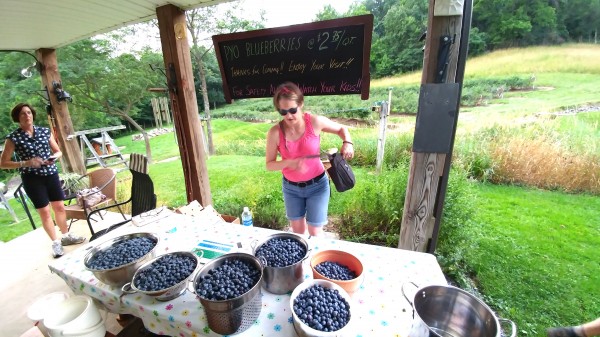 Mountainhome Farm needs your help! The blueberry and lamb/goat farm has a bit of a problem…lots of delicious blueberries all ripening at the same time. The farm, located in a beautiful area between Julian and Unionville, offers u-pick blueberries at an amazing $2.75 a quart, and they do not want to waste a single berry.
That said, farm owners JoAnn and John Sengle sent a request to let people know that this week, starting at 6:00 p.m. until dusk daily, blueberry picking is available. And these are fantastic blueberries, tasty, sweet, and large.
Continue Reading: Get delicious blueberries this week at a great price!
Posted by Jamie Oberdick on 07/18, 2017 at 12:11 PM
Tags: blueberries | mountainhomefarm | u-pick |
Page 1 of 1 pages