All Posts including "mint"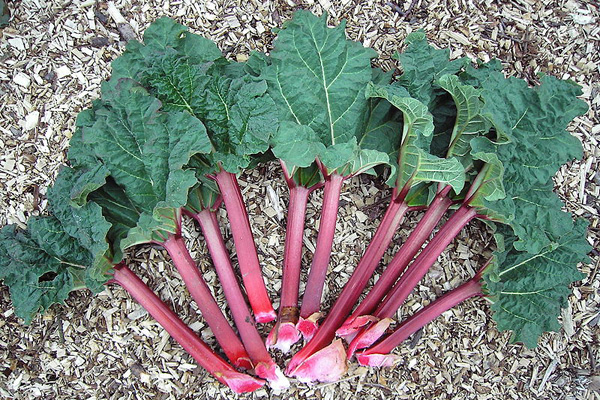 A friend of mine is something of an amateur mixologist, or cocktail creator. A year ago during a visit, I introduced him to shrubs, the delightful fruit/sugar/vinegar concoction that has made something of a comeback. Originally a way to preserve harvests in Colonial times, shrubs are definitely back in Central Pennsylvania thanks to Tait Farm Foods. Tait Farm offers a variety of shrub flavors, such as lemon, ginger, raspberry, apple, and rhubarb. The main purpose of shrubs is as part of a beverage.
Now, you don't have to drink alcohol to enjoy shrubs; in fact, they are quite nice with just tonic water or ginger ale. However, they make a great mixer for alcoholic drinks, and when my friend was visiting, we brainstormed a drink for rhubarb. It was a warm April day when he was up, so we came up with a sort of rhubarb mojito.
Continue Reading: Celebrate spring and think of summer with a rhubarb mojito
Posted by Jamie Oberdick on 03/30, 2016 at 12:43 PM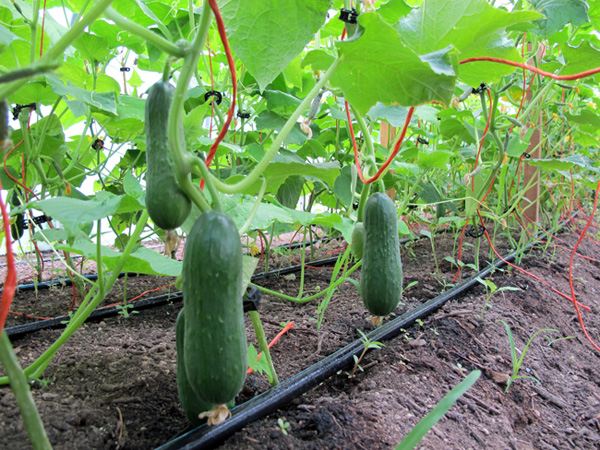 As we roll into summer, things on the farm seem to be going pretty well. The sugar snap peas are coming on, and we will start seeing them in the share this week – they are such a treat! The farmers got the strawberry plugs planted late last week, and we will look forward to having delicious berries in the share next year. We thought we might be able to get one more year out of the old patch, but it gave up the ghost earlier in the spring.
Continue Reading: Summer Field Notes + Recipe for Cucumber Salad with Mint and Feta
Posted by Kim Tait on 06/21, 2012 at 01:06 PM
Tags: fieldnotes | recipe | summer | cucumbers | onions | radishes | mint |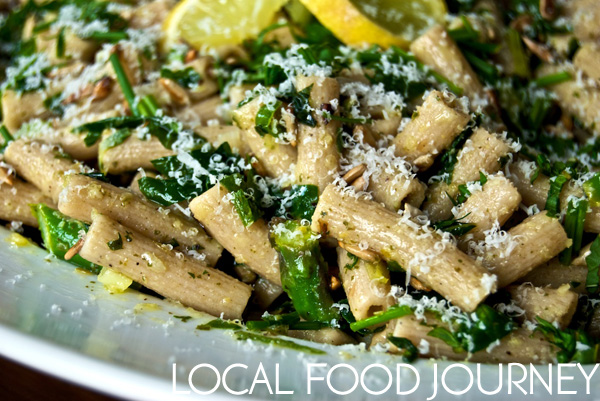 One of the best things about belonging to your local Community Supported Agriculture farm (CSA) is how quickly the season gears up — and how big your box of veggies gets. It starts small with bunches of asparagus, spinach, and rhubarb. And radishes, how I love the radishes — they are eaten the minute they get in the house.
You start to plan meals based on what needs to be used, rather than what you are in the mood for. But I find that it allows you to become much more creative in the kitchen — matching what you have with what sounds good. This dish is a perfect example.
Continue Reading: Spring Pasta Salad with Asparagus, Spinach, and Mint
Posted by Kristin Camplese on 04/27, 2012 at 10:54 AM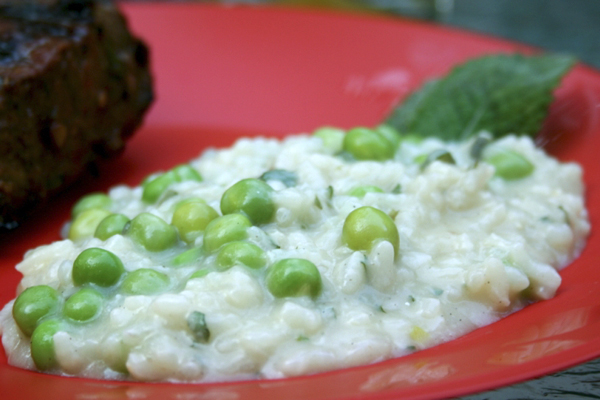 Do you have mint growing in your garden? Pair it with summer peas for a hearty risotto.
Continue Reading: Pea and Mint Risotto
Posted by Jessica Reilley on 07/05, 2010 at 02:46 PM
Page 1 of 1 pages