All Posts including "cabbage"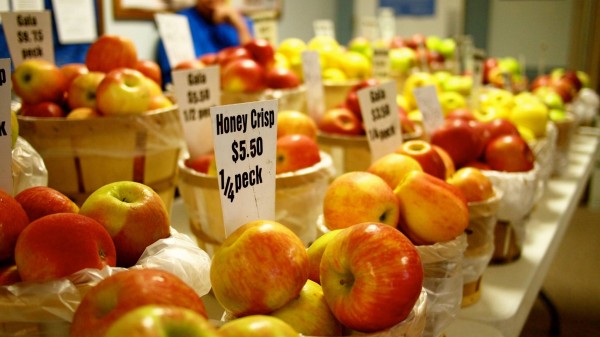 For your holiday dinners, it's always good to try to serve local food. While it's cold and gloomy and eating local produce is a lot harder to do than when it's sunny and summery, but the Boalsburg Farmers Market is open today from 2:00 p.m. to 6:00 p.m. and has some local produce options.
Melanie Rosenberger of the Boalsburg Farmers Market has shared with us two delicious side recipes to complement whatever holiday main dish you decide to make.
Continue Reading: Head to Boalsburg Farmers Market today for holiday recipe ingredients
Posted by Jamie Oberdick on 12/23, 2014 at 02:04 PM
Tags: holiday | squash | kale | recipe | apple | cabbage | BoalsburgFarmersMarket |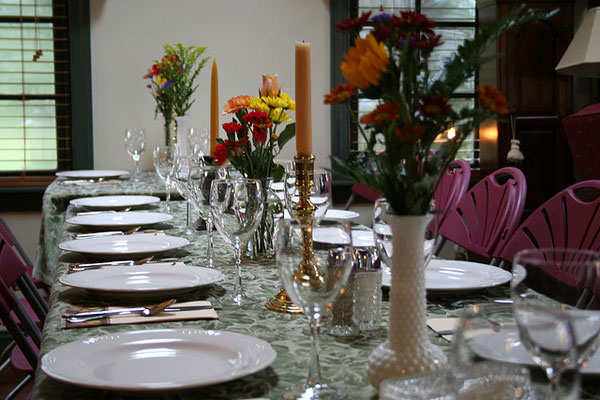 Traditionally, unless of course you are vegetarian or vegan, turkey holds top billing at the Thanksgiving table. We've all seen the classic "Freedom from Want" painting by Norman Rockwell, an image that quickly became the template for our truly American holiday, Thanksgiving. Grandma lowers the giant golden-brown bird onto the table, as all the relatives ooo and ahh.
But really, the sides are the co-stars of this culinary production, and rightfully so. While there is certainly nothing wrong with tradition, they don't have to be sugary sweet potatoes with marshmallows, green bean casserole, or "cranberry sauce a la Bart" direct from a can (Simpsons reference). With local ingredients, they can have flair and pizzazz that almost steals the show from the big turkey (not your one annoying uncle, I mean the main course).
Continue Reading: Local food sides share a rightful place next to turkey star on Thanksgiving stage
Posted by Jamie Oberdick on 11/26, 2013 at 02:24 PM
Tags: Thanksgiving | recipe | squash | cabbage | sandwich |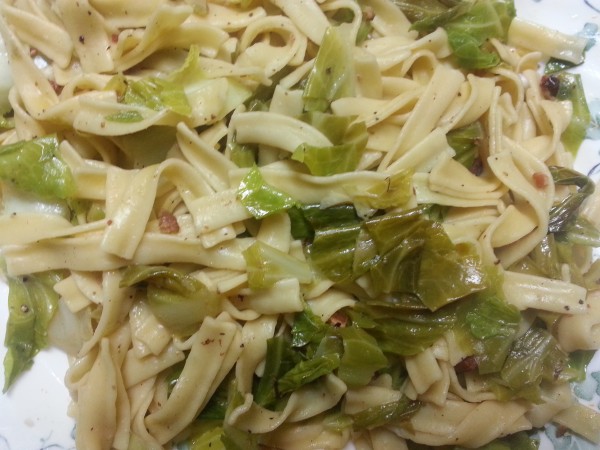 When central and eastern Europeans emigrated to Pennsylvania in the 19th and 20th Centuries, one of the dishes they brought with them was haluski (or as some spell it, halusky). The dish is a simple one with some variations. Traditionally, haluski referred to the homemade noodles/dumplings, which were potato based much like gnocchi. However, today you can either purchase dried haluski noodles in any grocery store, or use any medium-wide egg noodle.
Growing up in York County, which is Pennsylvania Dutch country, I had very limited exposure to haluski, but when I went to Pittsburgh for college and eventually to live, I was introduced to the dish at a Polish Catholic church fish fry, which is just about the best place to have your first taste of haluski. Haluski has just a few ingredients, and the one I learned to make includes noodles, cabbage, onion, bacon, butter, salt, pepper..and that's it. You can also make a vegetarian version by leaving out the bacon and a vegan version by using vegan-friendly noodles and olive oil instead of butter.
The flavors combine to make a fantastic dish, especially if you are a gardener like me and use a fresh-harvested garden cabbage that has been sweetened by frost. And speaking of frosty weather, this is a great cold-weather dish that's a snap to make.
Continue Reading: Recipe: Haluski brings a real old-country flavor to chilly fall Pennsylvania nights
Posted by Jamie Oberdick on 11/06, 2013 at 01:51 PM
Tags: recipe | garden | haluski | cabbage | vegetarian | vegan |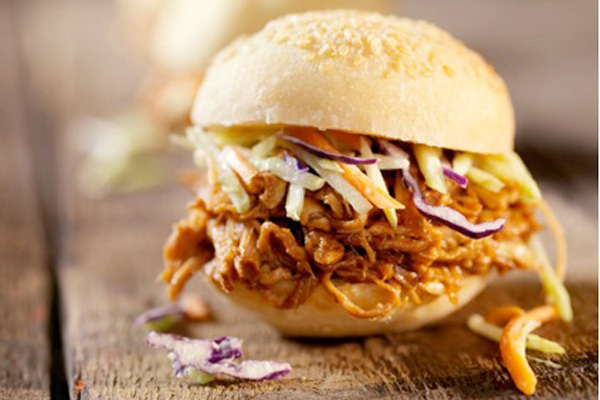 Second quarter, 30 seconds until the half, and the only thing standing between you and the end zone is your hungry belly. What better way to continue this season than by combining seasonal ingredients in a way sure to spike your taste buds
If you love fall and football as much as I do, check out this simple recipe for a sweet and tangy apple coleslaw that everyone will love. Serve it cold or atop your favorite pulled pork recipe to land an automatic first down every time.
Continue Reading: Apple Coleslaw: Tastebud Touchdown
Posted by Brittany Smith on 10/11, 2012 at 02:02 PM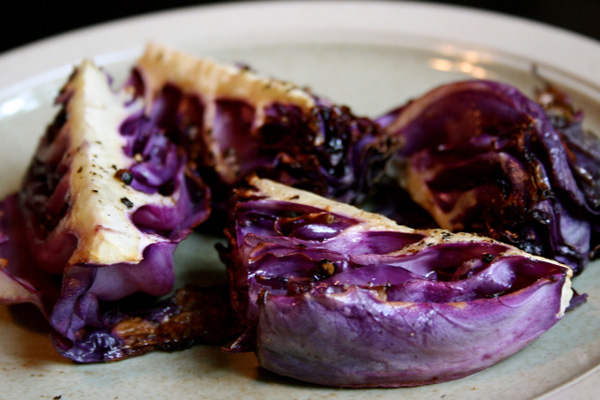 We love to roast vegetables—it's our favorite way to enjoy them. The high, dry heat of the oven caramelizes the sugars in the vegetables and highlights their natural sweetness. You can roast tomatoes, asparagus, eggplant, cauliflower, broccoli, cabbage, beets, and most root vegetables.
Continue Reading: Roasted Cabbage
Posted by Jessica Reilley on 09/08, 2010 at 07:29 PM
Page 1 of 1 pages