All Posts including "July"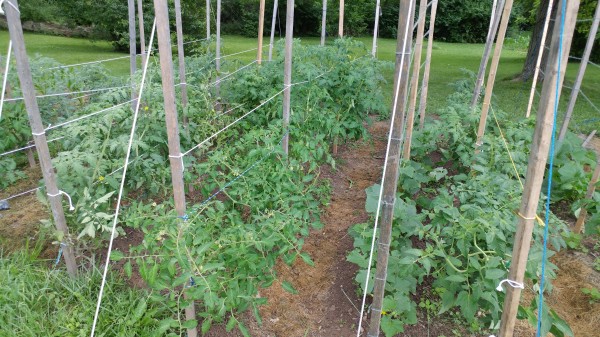 It's July in Central Pennsylvania, a great time to be a gardener. If you're a three-season gardener like me, the spring vegetables have run their course and summer vegetables and herbs are in full swing. There's always plenty to harvest, and many of us are already overwhelmed by zucchini and cucumbers. Tomatoes are ripening, and young winter squash and pumpkins are showing up on vines.
Of course, part of this is maintaining and managing your garden to make sure it doesn't falter at any point. Here's six July garden chores to help ensure a great harvest through the summer and into the fall:
Continue Reading: Six chores for the July garden
Posted by Jamie Oberdick on 07/12, 2017 at 11:53 AM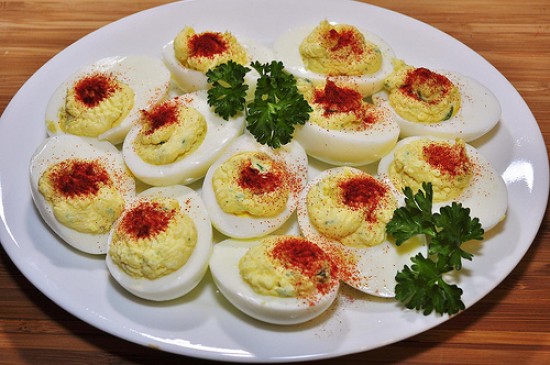 Looking for an easy dish to bring to a July 4th picnic? Deviled eggs are a standard go-to for cookouts, and while many recipes for them are basically the same, deviled eggs leave plenty of room for variations. In my hometown of York, Pa., deviled eggs are topped with Old Bay seasoning instead of paprika. Baltimore folks take that one step further, adding crab meat to the deviled egg mixture.
Our deviled egg recipe is more about land than sea, more specifically, the farm. Local eggs that you can get from farmers markets, etc. are often better than their supermarket cousins. Not just in flavor, but in color, as the deeper yellows and oranges of farm-fresh eggs make for an attractive deviled egg visual. To give an even bigger flavor boost, a few strips of local bacon, chopped fine, is added to give it a smoky kick.
Continue Reading: Farm-style deviled eggs get a flavor boost via being local
Posted by Jamie Oberdick on 06/28, 2017 at 02:36 PM
Tags: recipe | deviledeggs | cookout | July4th |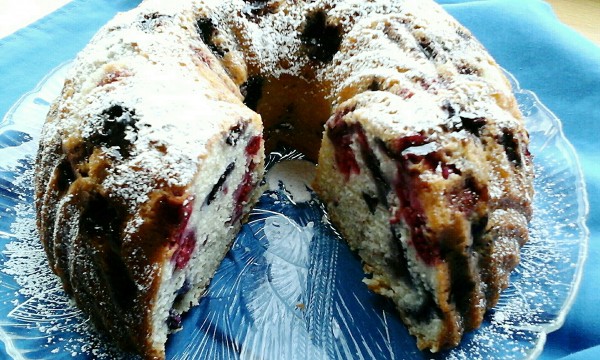 The berries have arrived in Happy Valley!
We have lots of raspberries on our bushes in the backyard; the June rain has helped them grow as large as we have ever seen! The blueberries arrived from the Kiwanis Club last Tuesday, so now I have 30 pounds of blueberries to find wonderful recipes for. Yes, some of them have been eaten out of hand, as well as freezing many for winter oatmeal.
But I love to try new blueberry recipes.
This Double Berry Bundt Cake is an adaptation from a recipe I just received from smittenkitchen.com and it is SO GOOD! Easy to make and very moist. Your family and holiday guests will rave about this cake that you can eat for breakfast/brunch/dessert. It's a red, white and blue treat.
Continue Reading: Double Berry Bundt Cake a red, white, and blue July 4th treat
Posted by LacCreta Holland on 07/03, 2015 at 01:36 PM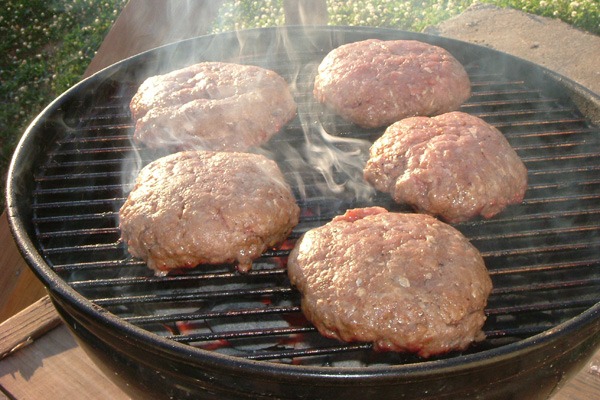 This is part two of a two-part post on local food Fourth recipes that you can serve friends and family at Independence Day gatherings. You can see the other recipes in the post right below this one. As an added bonus, today we've added some summer cocktail recipes as well.
Continue Reading: More great Fourth of July recipes (including cocktails!)
Posted by Jamie Oberdick on 07/03, 2013 at 12:06 PM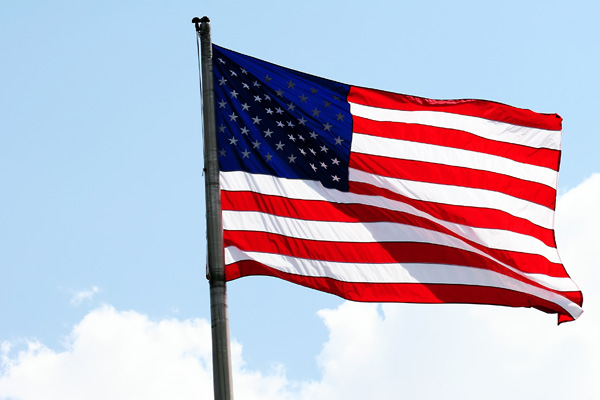 July 4th is a fun time, almost as much of a celebration of our American summer as it is a celebration of our American freedom. As a general rule, the gatherings of friends and family take place outside (weather permitting, of course) and take the form of the cookout/backyard barbeque. I am sure other culture do this, but the American version is unique to us. We play a variety of lawn games like horseshoes, ladder toss, etc., hang out with friends and family, and enjoy a variety of summer foods. This is the time of the year when local food really shines; and I asked a sampling of local food vendors and Local Food Journey vendors to offer some favorite Independence Day recipes that will dazzle backyard diners. In fact, I got so many I decided to do this in two parts. Today, we offer you part one.
Continue Reading: Fantastic Fourth recipes that will rock your holiday cookout
Posted by Jamie Oberdick on 07/02, 2013 at 01:14 PM
Page 1 of 1 pages