All Posts including "Gemelli"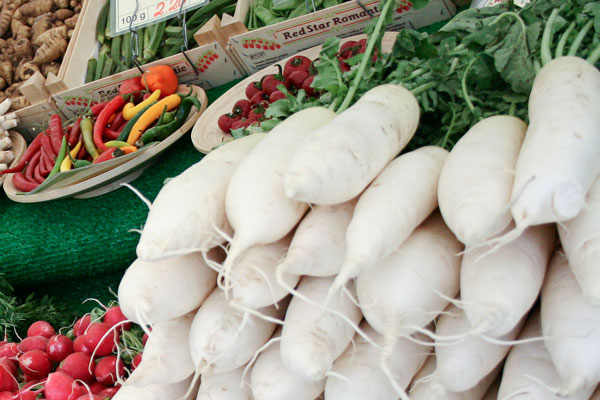 Tony Sapia, the highly skilled baker who brings us Gemelli Bakers, shares with us two things…two styles of holiday baking he's excited about and two fantastic Thanksgiving side dish recipes, including one you can make ahead of time:
We started our stollen baking. I learned from a good friend of mine whom is a third-generation German master baker in Cincinnati. This and panettone baking is what I look forward to every year. The two most ethnic diverse breads coming together for one community. It's what makes me get up in the mornings. The aromas are fragrant with nostalgia and memories of living abroad learning the craft. Bringing it back to my home town of State College, PA, where I was born and now bread…..
Continue Reading: Two Thanksgiving recipes from Tony Sapia of Gemelli Bakers
Posted by Jamie Oberdick on 11/24, 2015 at 02:41 PM
Tags: recipe | turnip | Thanksgiving | Gemelli |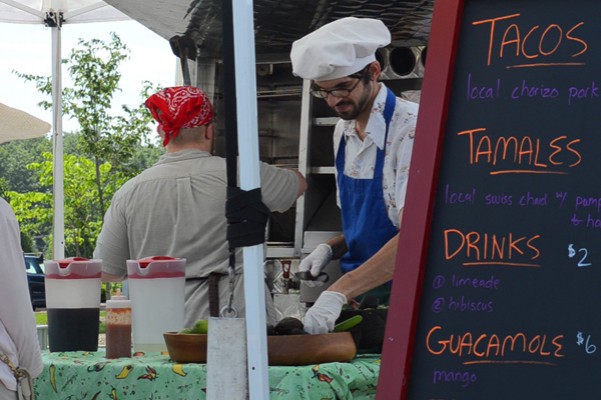 While we are most certainly not Philadelphia or Pittsburgh, we here in Central Pennsylvania are not living in a good-food black hole. We have some excellent restaurants and other vendors of prepared meals/snacks using local food ingredients in our area. You can find local food in fine dining establishments, taverns, diners, festivals, and, of course, farmers markets. Here are five great local food items that we think you must try:
Continue Reading: Five must-have local food bites
Posted by Jamie Oberdick on 05/07, 2014 at 11:29 AM
Tags: ElGringoTacoTruck | Harrison'sWineGrill | WayFruitFarm | ElkCreek | Gemelli'sBakery |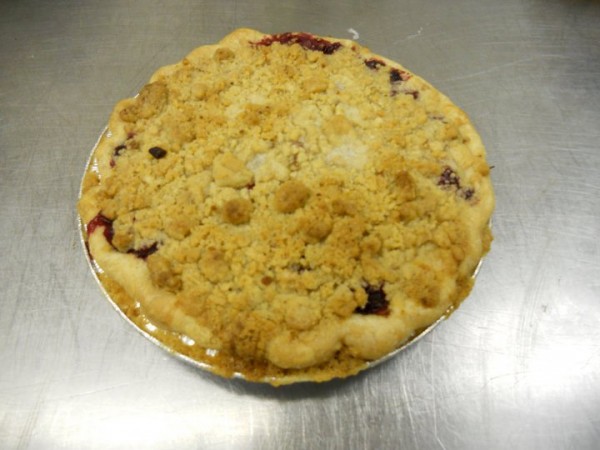 Gemelli Bakers has made a name for itself by baking wonderful bread. However, they also make some fantastic desserts. Gemelli is not as well known as a source for great baked desserts, but more and more people in the area are becoming aware of the sweet goodness that they offer at their downtown State College location, or at area farmers markets.
"We've been making desserts from day one," said Tony Sapia, owner of Gemelli Bakers. "A few examples of what we bake include Italian cookies like biscotti and macaroon, American-style cookies like oatmeal raisin and chocolate chip, apricot fruit bars, pies…there's quite a list."
Continue Reading: Sweeten up the holidays with desserts from Gemelli Bakers
Posted by Jamie Oberdick on 12/18, 2013 at 05:00 PM
Tags: Christmas | holidays | Gemelli | dessert | cake | pie | cookies |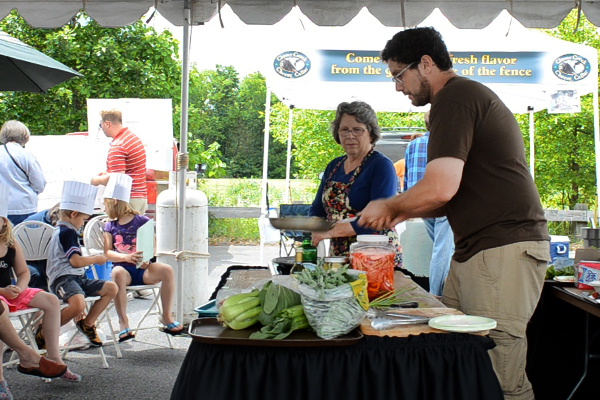 Children watched Tony Sapia of Gemelli Bakers demonstrate how to prepare local food at the Boalsburg Farmer's Market during Tuesday's Kid's Day. They share their favorite food and other experiences at the farmer's market.
Continue Reading: Local Food Video: Kid's Day at Boalsburg Farmer's Market
Posted by Jessica Paholsky on 06/13, 2013 at 01:17 PM
Tags: BoalsburgFarmer'sMarket | KidsDay | video | Gemelli |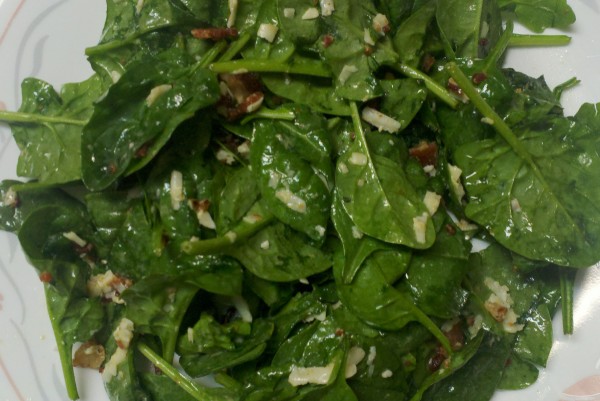 I didn't care how many times Popeye beat Bluto after downing a can of spinach, as a kid I just plain HATED spinach. But as my culinary horizons broadened as I grew up, I quickly learned that spinach didn't have to be a lifeless splatter of lumpy green on a plate. In fact, spinach has become my favorite salad green, and since it is a spring crop, we are in spinach season here in Central Pennsylvania.
Continue Reading: Recipe: Spinach salad with bacon and smoked cheese
Posted by Jamie Oberdick on 04/29, 2013 at 03:41 PM
Tags: recipe | spinach | cheese | bacon | HogsGalore | Gemellis | GootEssa | StarHollowFarm | GreenmoreGardens |
Page 1 of 1 pages