All Posts including "CSA"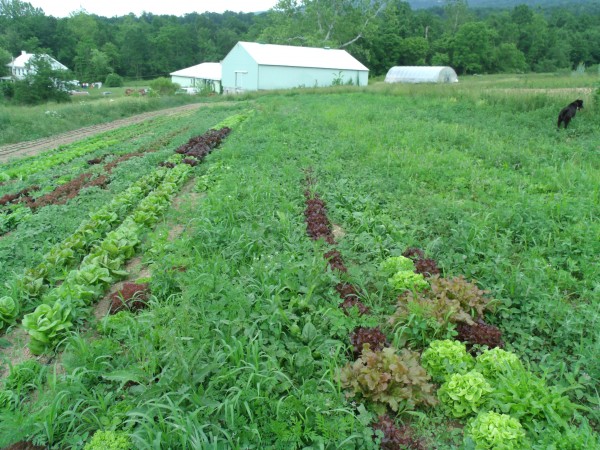 Many CSA's across the area are ramping up production, with plenty of boxes filled with the best spring produce our area can offer. This includes spring onions, radishes, and of course, spring greens.
Greens are a fantastic dish to add to any spring meal, whether it's a family cookout or a weeknight dinner. They are good for you, and there are lots of ways to cook them, including ways that will even make the most finicky greens-hating member of your family love eating well.
This recipe is makes a nice side dish for an evening dinner on the patio. It's quite simple to make and combines two things that makes the flavor of greens really pop: garlic and lemon.
Continue Reading: Lemony-garlic flavored recipe for all those CSA greens you just got
Posted by Jamie Oberdick on 05/28, 2015 at 11:58 AM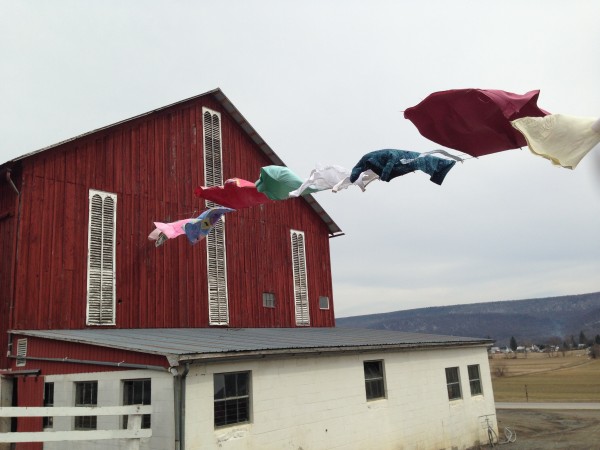 On April 2, a day that promised spring with mild breezes after a late-season snow, I visited two eastern Centre County farms at the invite of Nell Hanssen, the coordinator of Groundwork Farms CSA. The farms were Spring Bank Acres and Shady Locust Produce, both located in the beautiful countryside around Mlllheim, Aaronsburg, and Rebersburg.
First, a bit about Groundwork Farms CSA. The CSA offers food from the Penns Creek Watershed region to individuals, restaurants, and grocery stores in Centre and Union Counties. Originally limited to produce, the CSA now offers vegetables, berries, herbs, bread, flowers, dairy products, eggs, and meats. Even in the winter, CSA buyers can receive dairy products, bread, eggs, winter soups, and in-season produce. There are also opportunities to buy local fruit, flour, mushrooms, canned goods, and honey. Really, they offer a complete package of local food.
Among the local food producers in the CSA are Shady Locust Produce, King Family Farm, Halflinger Farm, Crystal Hollow Farm, and Spring Bank Acres. The two farms I visited, Spring Bank Acres and Shady Locust Produce, are Amish-run.
Continue Reading: A visit to the farmers of Groundwork Farms CSA
Posted by Jamie Oberdick on 04/14, 2015 at 12:26 PM
Tags: Groundworks | CSA | farmers |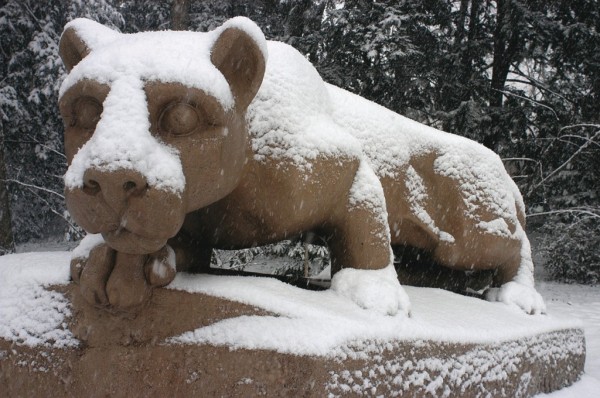 Even with some of the coldest weather ever recorded in Centre County, there are still things happening in the local food world in central PA. While temperatures are subzero, there are some items below that might warm you with spring thoughts, so keep reading…
Continue Reading: Local Food Notes for February 20
Posted by Jamie Oberdick on 02/20, 2015 at 02:23 PM
Tags: LocalFoodNotes | CSA | FarmersMarket | PhillyFarmandFoodFest |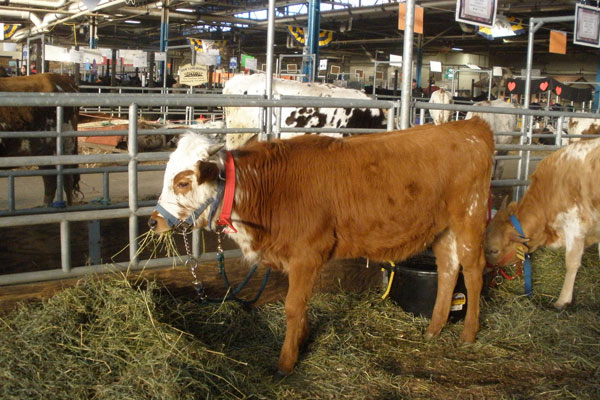 Here's a quick look at the local food world in Central Pennsylvania on this snowy and cold January Friday morning:
- Tomorrow the Pennsylvania Farm Show kicks off for the public and runs through Jan. 17. The Farm Show is the largest indoor agricultural exposition in the nation, with nearly 6,000 animals, 10,000 competitive exhibits and 300 commercial exhibits, but one of the biggest attractions is about the best food court you'll ever visit. It features a variety of foods prepared by various Pennsylvania farming associations using local ingredients, including their famous milk shakes.
Continue Reading: Local Food Notes for January 9
Posted by Jamie Oberdick on 01/09, 2015 at 03:03 PM
Tags: CSA | FarmShow | fermentation | Notes |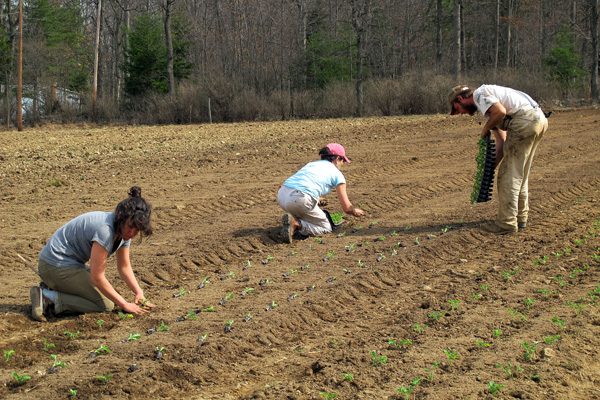 For over 25 years, the CSA movement has been gaining popularity with small to medium size farms across the country. In its simplest form, a group of individuals become paying members of a farm and in return, the farm grows fresh produce for the members. In this mutual partnership, the farm and the members share in both the abundance and short falls associated with farming.
Continue Reading: Why Community Supported Agriculture (CSA)?
Posted by Kim Tait on 03/19, 2012 at 04:31 PM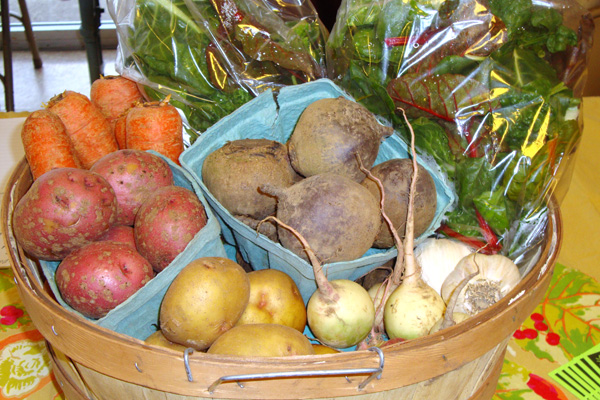 This is the time of year when many Community Supported Agriculture Farms, or "CSAs" are selling shares for the coming growing seasons. WPSU's Kristine Allen visited a CSA Fair in State College last week to get the lowdown on this growing practice.
Continue Reading: Farms and Customers Gather at Centre County CSA Fair
Posted by Kristine A. on 03/06, 2012 at 02:22 PM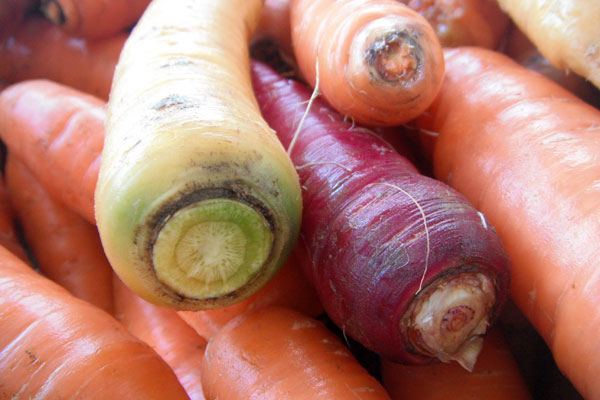 I had never belonged to a CSA before I came to Tait Farm. I read about them, knew of some, and had friends and coworkers who picked up their shares weekly and absolutely loved being a part of it. We, however, were lucky enough to have a plot of land large enough to grow more than enough of our own produce.
Continue Reading: Field Notes: Rainbow Carrots in November
Posted by Erin McKinney on 11/10, 2011 at 01:59 PM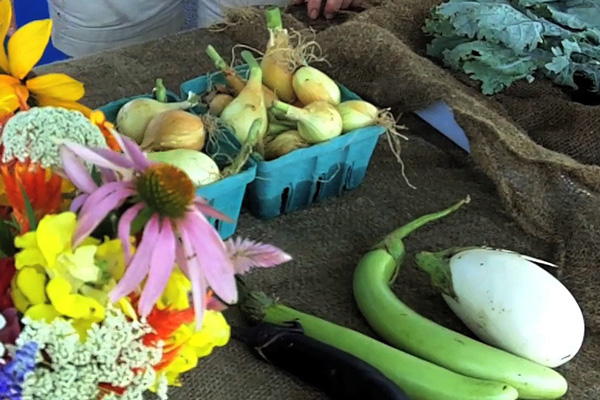 Greenmore Gardens CSA (Community Supported Agriculture) is located in Port Matilda. The farm uses sustainable practices and recently became certified organic. Find out what they have available this month—from kale and cabbage to hummingbird cakes made with vegetables and honey—in this video interview.
Visit them at the North Atherton Farmers Market on Saturdays from 10am-2pm.
Continue Reading: Greenmore Gardens CSA
Posted by Katherine Taylor Grofic on 08/12, 2011 at 04:10 PM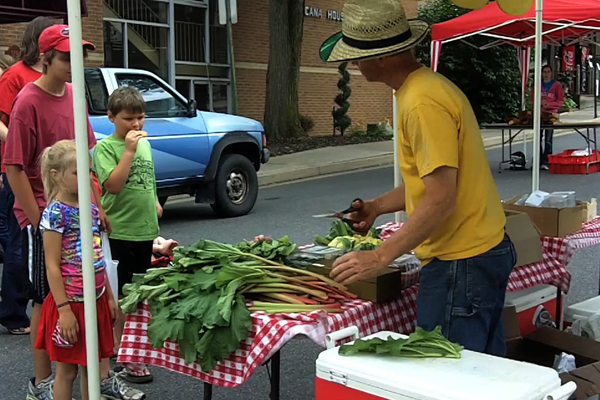 Do you belong to a CSA? Community-supported agriculture (CSA) connects farmers and consumers and offers advantages to both parties. Consumers purchase a share at the beginning of the season and receive a weekly box of fresh-from-the-farm produce. And because farmers receive payment early, they are able to more effectively manage their cash flow and their crops.
Addison Hoffman from Howard's End CSA Farm, located about 1/2 hour outside of State College, runs a CSA. They offer everything from chickens and ducks to berries to honey and yogurt. You can also find him at the State College Farmers Market on Tuesdays.
Watch a video interview with Addison and learn more about CSA farms.
Continue Reading: Howard's End CSA Farm
Posted by Katherine Taylor Grofic on 06/17, 2011 at 02:20 PM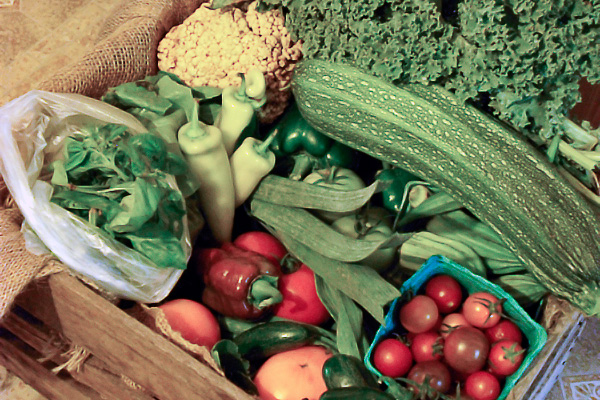 Every Friday evening my housemate Kristen brings home a wooden crate overflowing with fresh-picked vegetables. This cornucopia is not from the grocery store.
Continue Reading: Fridays Mean Vegetables
Posted by Emily Reddy on 07/30, 2010 at 06:00 PM
Page 1 of 1 pages