Posted by Jamie Oberdick on 01/07, 2015 at 03:46 PM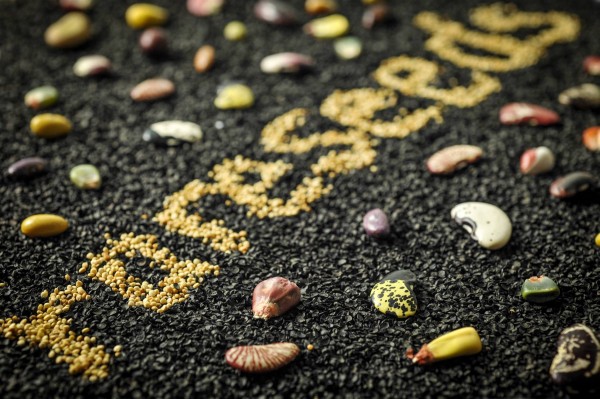 Any thoughts that were planted the last few weeks that we will have a warm winter this year are currently lying frozen under a coating of snow. Winter has made itself known once again here in Central Pennsylvania. While flying flakes and howling arctic winds may not put one in a spring-like mindset, you can escape via seed company websites. There, you can have a virtual spring.
But is it too soon to start seed shopping? Not at all! In fact, some seed companies sell out of interesting and rare varieties in January. The time is now to start planning and shopping for your 2015 garden.
Finding a good seed company can be a bit overwhelming, as there are plenty out there. Here are some recommendations for ones that I like:

Fedco Seeds: I like Fedco Seeds for several reasons. They have a great selection and given they are headquartered in Maine, many of their seeds are for colder climates like ours. Plus, their prices are very reasonable, enabling one to experiment with a lot of different varieties without running up a big bill. Also, they are a good company to deal with, and have a solid customer service staff. In addition to seeds, they sell tubers, trees, and interesting plants like several hop varieties. They offer both hybrid and heirloom seeds. They recently updated their website to make it more colorful and less 1997-ish looking.
Baker Creek Heirloom Seeds: Started in 1998 in 17-year-old Jere Gettle's bedroom, this seed company has grown to become a lifestyle company of sorts including a tourist village in Missouri. But their focus is still on heirloom seeds. They have recently expanded their selections to include The Explorer Series, featuring seeds gathered around the world by botanical explorer and world food plant ecologist Joseph Simcox, and a series by William Woys Weaver, a Pennsylvania writer and food historian who has a collection of Pennsylvania Dutch seeds. Definitely worth a browse if you want something out of the ordinary.
Amishland Seeds: I grew up in York, right in Pennsylvania Dutch country, and I recently discovered this tiny little seed company run by a woman in Lancaster County. All the seeds she offers comes from plants she grew herself, and she not only sells some really cool old PA Dutch varieties that you won't find anywhere else, but she offers some rare varieties from around the world as well. In fact, I got an Iranian/Iraqi variety of tomato in my order as a free gift, and I am excited to try it. Her approach matches my own garden, which includes old Amish favorites aside varieties from Asia, South America, Europe, etc.
Heirloom Seeds: In keeping with the Pennsylvania theme, this western Pennsylvania seed company offers plenty of old-time favorites. They are a family-run company and have done a good job overcoming ordering/delivery issues in years past (this was mainly due to a family health issue).
Burpees: An old-company based out of southeast Pennsylvania, Burpees has become a name synonymous with home gardening. They offer both heirloom and hybrid varieties of all sorts of vegetables, flowers, fruits, and herbs. Their site also has some helpful gardening tips videos.
Author: Jamie Oberdick
Bio: Editor, Local Food Journey | Passionate about supporting local food in Central PA