Posted by Brittany Trott on 06/03, 2010 at 05:08 PM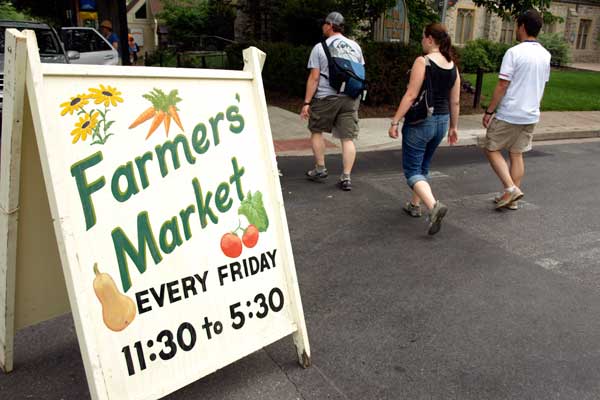 Visit the Downtown State College Farmers Market for strawberries, ciders, jams, baked goods, and more.
The market is located on Locust Lane and is open every Tuesday and Friday from 11:30am - 5:30pm.
Vendors include:
Way Fruit Farms: strawberries, apples, apple cider, apple butter, apple sauce
Tait Farms Food: chutneys, butters, jams, hummus, pesto, sauces, fresh produce
Gaffron's Sunrise Bakery: cookies, pastries, soups, breads, muffins, lunch and dinner items
Moser's Garden Produce: fresh produce
Soap Sprite: natural handmade soaps
Beiler Family Farm: pork, fresh chicken, beef
Watch Video from the Market
Author: Brittany Trott
Bio: I am a senior at Penn State majoring in Journalism, French, and International Studies. This summer I will be working on the local foods blog. I couldn't have picked a better topic considering this blog is a mix of two of my favorite things: the environment and food.