Posted by Harrison's Fresh + Local on 05/21, 2012 at 12:13 PM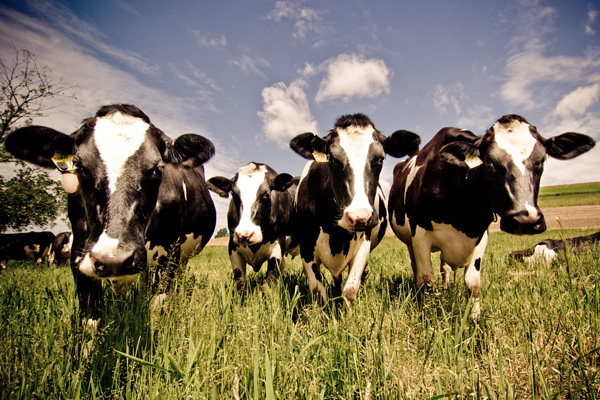 One of our new local partners at Harrison's Wine Grill & Catering is Vale Wood Farms. Located in the town of Loretto, PA, Vale Wood Farms is named for the farm's location in "the valley by the woods." This five generation family farm was first established in 1933 and began milk deliveries to local families and to the former Penn Cress Ice Cream Company in the local town of Cresson, PA. Vale Wood continues its tradition of home deliveries – you might see their trucks in your neighborhood early in the morning.
The original farm has grown from five acres to approximately 500 acres. The family continues to milk their own herd of 200 registered Holstein dairy cows and the milk, along with milk from other local family farms, and then processes and packages the milk in their own processing plant. The plant is located in the countryside, close to their cows, which means that the dairy products that are delivered to Harrison's are often fresh from the Pennsylvania countryside yesterday. Vale Wood Farms is proud of their dedication to quality dairy products beginning with a commitment to a healthy, happy herd of dairy cows.
At Harrison's, you will find Vale Wood Farms products throughout the menu: chocolate and white milk, cream for coffee or whipped cream, cottage cheese, and in recipes like soups or the Chef's Macaroni and Cheese.
Author: Harrison's Fresh + Local
Bio: Fresh and Local Team from Harrison's Wine Grill & Catering