Posted by Brittany Trott on 06/17, 2010 at 01:20 PM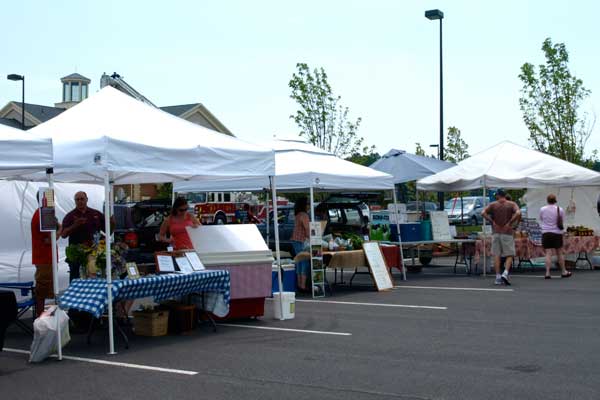 The North Atherton Street Farmer's Market has been in the works for years and, finally, it is a reality. The market provides customers another location (in the Home Depot parking lot) and another day (every Saturday) to buy local foods.
This "producers only" market has everything from coffee to muffins to meats to salmon to goat's milk.
Watch the video and meet vendors Jay Young of Young American Growers, Barry Moser of Moser's Garden Produce, and Linda Moist of Clan Stewart Farm. Hear why they believe this market is a so important to the community.
Author: Brittany Trott
Bio: I am a senior at Penn State majoring in Journalism, French, and International Studies. This summer I will be working on the local foods blog. I couldn't have picked a better topic considering this blog is a mix of two of my favorite things: the environment and food.