Posted by Jamie Oberdick on 02/23, 2016 at 01:57 PM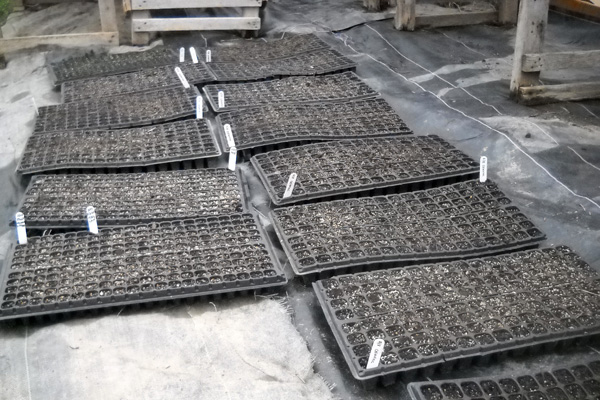 Back in early January 2015, I wrote about early online seed shopping, and listed some of my favorite vendors. Getting an early start on buying seeds online has its advantages, for example you're ensured to get them on time for planting since you're beating the rush, and there are very few seeds that are sold out.
But, that doesn't mean you can't order seeds now. The earliest seeds that need started inside, such as onions, pansies, and leeks, can be planted as late as St. Patrick's Day, while nightshade family members like tomatoes, eggplants, peppers, and ground cherries need to be started by the last week of March. So, if you order soon, you'll likely get your seed order on time.
One of the advantages of ordering seeds online is greater selection. There are just so many unusual, delicious, and easy-to-grow varieties that you can only find via an online seed catalog.
Sometimes, the sheer number can be overwhelming and can make choosing a bit tough. With that in mind, here's 10 varieties that I recommend to give a try both in your garden and on your dinner table:
- Ancient Giant Red Trentino Cabbage Turnip: Is it a turnip? Well, it's classified as Brassica oleracea, not Brassica napa (turnip family) so it's not quite a turnip, but it's definitely two things. First off, it's huge. Not just the giant size of the edible root, but the leaves of the plant itself are close to 30". So it will make for a conversation piece, and also require a good deal of space. The second thing, it's absolutely delicious! Very good raw, sort of like a kohlrabi, and outstanding roasted. From the Alps region of Italy, a very old variety.
- King of the North Bell Pepper: Many gardeners become frustrated with trying to grow sweet bell peppers in our northern climate, due to them not turning red before the first frost. This variety does very well in our Zone 4-6 Pennsylvania growing season, and is also a good variety for any bell pepper use.
- Pineapple Tomato: Tomatoes don't always need to be red, and often don't need to taste exactly like a "traditional" tomato. The Pineapple Tomato is yellow with streaks of red, and looks beautiful when sliced. It also is sweeter than a regular tomato, with a flavor that almost classifies it as its own fruit.
- Hutterite Soup Bean: This variety comes from the Dakotas, and as the name implies, it's excellent for soup. The beans break down somewhat into this delicious and creamy texture. The bean is also easy to grow, it's a bush variety that grows in rows and produces pods full of beans.
- Buttercrunch Lettuce: Buttercrunch lettuce forms small heads that are crisp and much tastier than iceberg. They are also slow to bolt in summer heat. Plus, they can be planted in late summer for fall salads.
Author: Jamie Oberdick
Bio: Editor, Local Food Journey | Passionate about supporting local food in Central PA