Posted by Emily Wiley on 11/24, 2010 at 05:08 PM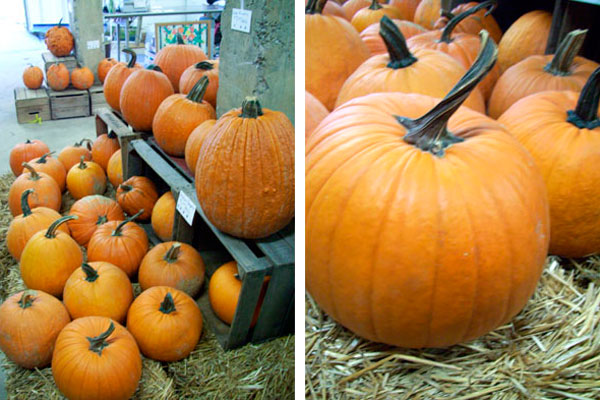 Turn the final pumpkins of the season into vessels for rich Gruyere fondue. This recipe comes form farmer and cook Steve Spanelli of Tait Farm.
Ingredients
1 pie pumpkin, top cut off for lid, seeds removed
1 1/4 cups heavy cream
3 cloves garlic, minced
5 oz Gruyere cheese, finely shredded
Salt and pepper
Directions
Preheat oven to 350°.
Heat cream, garlic, salt, and pepper in a sauce pan until it comes to a simmer. Pour into the pumpkin and place the top back on. Roast pumpkin and cream in a pan for 40-50 minutes, depending on the thickness of the pumpkin. It should be almost tender.
Stir the cheese into the cream and bake for another several minutes to melt it.
Serve with hearty bread.
Author: Emily Wiley
Bio: WPSU Multimedia Producer | Wife and Mother | Lover of Food and Photography | One-Half of The Culinary Couple