Posted by Jamie Oberdick on 01/25, 2017 at 01:52 PM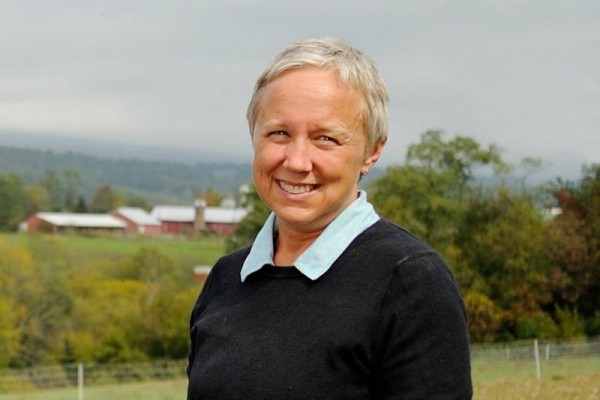 The following is courtesy of a PASA press release:
On January 23, 2017, Hannah Smith-Brubaker became the Executive Director of the Pennsylvania Association for Sustainable Agriculture (PASA). After an extensive national search lead by the PASA board of directors, Smith-Brubaker became the third person in the organization's 25 year history to serve as executive director, following Brian Snyder and Tim Bowser (Lamonte Garber and Ted LeBow served as interim directors). The organization's 5,800 members are excited to take this next step forward on the journey to meet their mission of "promoting profitable farms that produce healthy food for all people while respecting the natural environment."
Smith-Brubaker leaves her position of Deputy Secretary of Agriculture for the Commonwealth of Pennsylvania, having served with a focus on agricultural markets and economic development, farmland preservation, and the charitable food system. During her tenure she served to ensure a place at the table for everyone, developing a reputation for inclusion and open dialogue that led to several significant achievements impacting family farms throughout the state.
Scott Case, board chair and member of the search committee comments, "there was absolute agreement among the search committee members that Hannah was the top choice in a strong group of candidates. The committee valued her extensive work experience in sustainable agriculture, along with her leadership abilities and her "big tent" approach to welcoming the full diversity of agriculture into conversation and consensus building. We are excited to have her join the PASA team!"
With her partner Debra Brubaker and family, Smith-Brubaker also operates Village Acres Farm & FoodShed - an organic produce and pastured poultry farm in Juniata County. Village Acres is a second-generation family farm with 35 years in operation, 25 as Certified Organic. The farm provides a year-round community supported agriculture program, direct sales to restaurants and food hubs throughout the mid-state and is a grower-member of Tuscarora Organic Growers Cooperative, marketing to Washington D.C. and Baltimore restaurants and retailers.
A Summa Cum Laude graduate of Albright College, Smith-Brubaker has served as president of the Pennsylvania Farmers Union, president of the Keystone Development Center, as a director with the Pennsylvania Association of Conservation Districts, and spent over a decade early in her career working in human services.
Smith-Brubaker shared with the PASA board of directors that she is "excited to help PASA build on a firm foundation of community partnerships. What makes PASA special as an organization is its focus on people and the desire of its members to share their knowledge and experience." Smith-Brubaker will assume leadership of an organization with a renewed focus on supporting sustainable farmers through educational resources. Through its SOIL Institute programs, PASA works to connect farmers to share skills and experiences, to provide apprenticeship programs for beginning farmers, and to coordinate farmer-led research that advances sustainable techniques. Smith-Brubaker will discuss the future of PASA and the sustainable agriculture movement with attendees at the 26th Annual Farming for the Future Conference, Feb 1-4, in State College, PA.
Author: Jamie Oberdick
Bio: Editor, Local Food Journey | Passionate about supporting local food in Central PA