Posted by Jamie Oberdick on 04/12, 2016 at 01:33 PM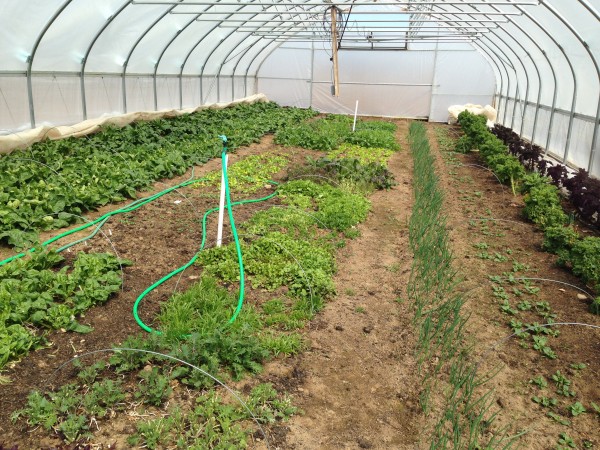 Have a local food business such as a farm, production facility, etc. or are thinking of starting one? Learn about Kiva Zip, a 0% interest loan program. Kiva uses crowdfunding to help entrepreneurs who may not qualify for conventional loans gain access to capital. This has caught on with farms across the country, as Kiva loans can help farmers with costs of production in the spring, or another important purchase to grow their farm business. Emily Keebler, who leads Kiva's Pittsburgh initiative, will host a webinar by the Pennsylvania Association for Sustainable Agriculture (PASA) on Monday April 19 from 6:00 p.m. to 7:00 p.m. to explain Kiva Zip's loan parameters and requirements, the application and crowdfunding process, and tips on how to quickly and successfully crowdfund a Kiva Zip loan.
Over 90 percent of businesses that have met the Kiva Zip loan requirements have successfully reached their crowdfunding goal (95 percent among PA businesses). In Pennsylvania, more than 200 businesses have received Kiva Zip loans, including 42 farms and food producers.
Kiva is a non-profit organization that envisions a world where all people hold the power to create opportunity for themselves and others. Kiva began crowdfunding micro-loans in developing countries in 2005 and launched Kiva Zip for the United States in December 2011. In 2014, Kiva Zip launched Kiva City Pittsburgh and Kiva City Philadelphia to educate Pennsylvania entrepreneurs and economic development partners about the opportunity provided by Kiva Zip and assist business owners with the application and crowdfunding processes.
Registration for this webinar is required.
Author: Jamie Oberdick
Bio: Editor, Local Food Journey | Passionate about supporting local food in Central PA