Posted by Jamie Oberdick on 05/20, 2013 at 12:57 PM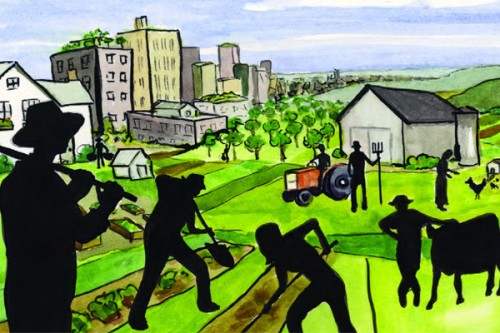 Article by PASA Staff
Back in the early '90s a small gathering of Centre County "kindred spirits" came together around the idea of founding an organization that focused on a variety of sustainable farming practices, addressed issues family farmers faced, and filled a need for those who wanted to support "alternative" agriculture, as some may have called it back then. Through the dedicated efforts of this group (many of whom still live, work, and farm in Centre County), the Pennsylvania Association for Sustainable Agriculture (PASA) took root over 20 years ago and today continues to flourish throughout Pennsylvania.
PASA began and continues to grow to fill the need for an educational and support system for farmers—both experienced and beginning—interested in non-traditional agricultural practices, such as organic, biodynamic, and grass-based farming, as well as the desire to create local markets for sustainably produced food.
Based in Millheim, PASA has grown into the largest statewide, membership-based sustainable farming organization in the United States, with satellite offices in Allegheny and Chester counties. PASA's mission is the underlying theme of all of their programs—promoting profitable farms that produce healthy food for all people while respecting the natural environment. PASA's members—farmers, educators, eaters, restaurateurs, brewers, and more—continue to come together to learn from each other and to enact meaningful change in the food system through production and marketing practices, while building relationships with consumers looking for fresh, wholesome, local and sustainably produced food.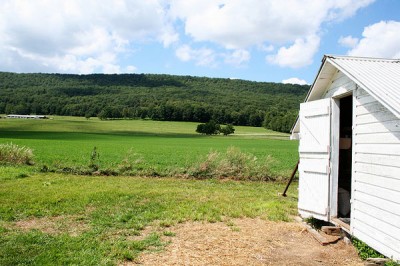 PASA offers a variety of programs for both farmers and the community, including:
- A comprehensive Farm-Based Education program, including an annual Farming for the Future Conference and a full season of Field Days and Master Classes on sustainable farming methods;
- Our Farm Lease Connection service, designed to build successful farm enterprises between farmers and landowners of all kinds;
- The Good Food Neighborhood™ community outreach program, established to serve both farmers and consumers by enhancing communication and strengthening businesses and organizations participating in local food systems; and
- Coordination of Buy Fresh Buy Local® chapters through our FoodRoutes Network, LLC subsidiary, promoting businesses and farms and connecting consumers to their local food sources.
The national Buy Fresh Buy Local® (BFBL) campaign originated in Centre County, in the building that now houses the Elk Creek Cafe + Aleworks. To establish BFBL as a nationally recognized brand name identity for locally grown food, as a way of differentiating such products from the mainstream, FoodRoutes has worked with community-based organizations across the country to design, launch, and implement successful "buy local" food campaigns and education programs. BFBL campaigns are currently underway in 20 states with over 75 local chapters including 14 active BFBL chapters in Pennsylvania. Each chapter creates local food guides and organizes events (such as farm tours or tastings), among other activities. To learn more about what's going on in your region, visit buylocalpa.org/centre.
PASA and BFBL's local Centre County chapter bring home the local food message through several annual events, including a CSA Fair and Local Foods Week. This year, Local Foods Week is August 3-10. The week kicks off with Farm Fest, a two-day farm and food celebration organized by Pennsylvania Certified Organic that features workshops, exhibits, and lots of good food and music housed on the grounds of the Grange Fair in Centre Hall.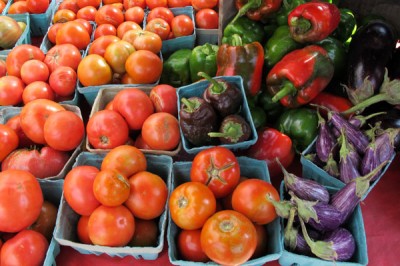 On Sunday, August 4, PASA introduces its Bike Fresh Bike Local fundraising ride through Centre County that ends with a local foods lunch by event partner Elk Creek Cafe + Aleworks. Throughout the week, BFBL will be out at farmers markets celebrating the bounty they have to offer and sharing information on how and where to buy local. Local Foods Week culminates with the 8th Annual Farm Tour on Saturday, August 10, giving tour takers a chance to see the farms that produce their food up close and to interact with the farmer - a true "know your farmer, know your food" experience! Learn more at pasafarming.org/localfoodsweek.
You can show your support of PASA and their work by participating in Centre Gives on May 22 and 23. This 36-hour online fundraising event provides matching funds of up to $100,000 from the Centre Foundation to over 80 Centre County charitable organizations. With the match, donations to PASA during this event could count for more and help them reach their annual fundraising goals. You can also support them by becoming a member at pasafarming.org.
Author: Jamie Oberdick
Bio: Editor, Local Food Journey | Passionate about supporting local food in Central PA