Posted by Jamie Oberdick on 10/16, 2015 at 01:53 PM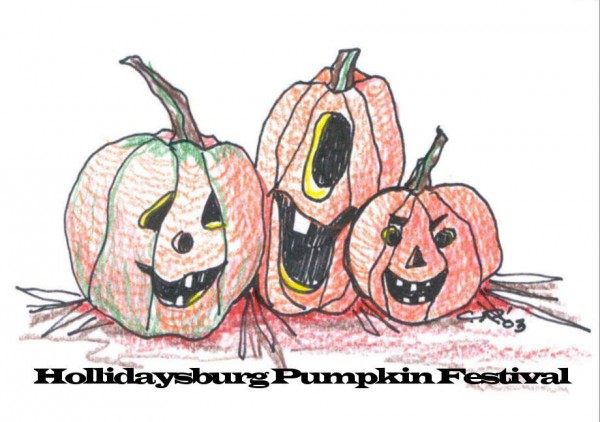 This week, check out Friends & Farmers Membership Meeting (open to all), learn more about how our area is celebrating National Cooperative Month, head to the Way Fruit Farm Apple Festival, sip wine among the fall finery at Mt. Nittany Winery, and go pumpkin crazy at the Hollidaysburg Pumpkin Festival…
- Tonight's a great night for local food fans…Friends & Farmers Co-op will hold their 2015 Membership Meeting tonight from 6:30-8:30 p.m. at the Unitarian Universalist Fellowship of Centre County. All are welcome, and you can learn more here.
- Speaking of co-ops, this is National Cooperative Month, and Friends & Farmers has a slate of events during the rest of this month to celebrate. Go here to find the list, and mark your calendar!
- Mt Nittany Winery is holding their Harvest Festival Saturday from noon to 5:00 p.m. You can enjoy wine tasting, tour the winery, and sample and purchase food from area vendors. There will also be craft vendors, all in a beautiful setting.
- Always a part of fall in Central Pennsylvania, the Way Fruit Farm Apple Festival will hold its second Saturday from 9:00 a.m. to 4:00 p.m. Lots of activities for the entire family are scheduled, from free wagon rides out to the pumpkin patch, kids bunny barn, build-your-own scarecrow stand, food and craft vendors, and more.
- The 10th Annual Pumpkin Festival will be held tomorrow from 10:00 a.m. to 4:00 p.m. in downtown Hollidaysburg. The event will feature all kinds of pumpkin food, fun activities for kids, live entertainment, and a petting zoo. Learn more here.
Author: Jamie Oberdick
Bio: Editor, Local Food Journey | Passionate about supporting local food in Central PA