Posted by Jamie Oberdick on 01/30, 2015 at 03:32 PM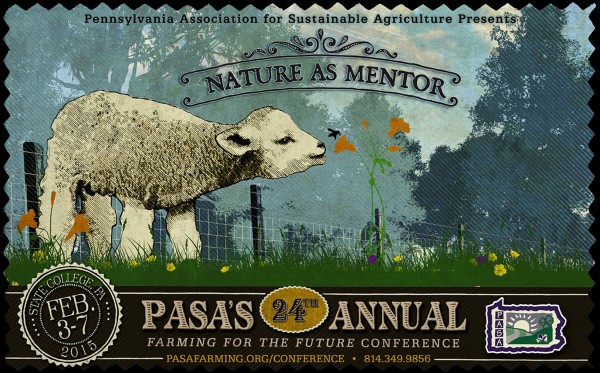 Sick of winter yet? Well, we DO live in Central Pennsylvania, where the winters are not exactly mild, but it seems like the last two weeks have been about as rough as it can be around here. Still, the local food community is active, and here's a few things that are going on:
- The 24th Annual PASA Farming for the Future Conference will be held at the Penn Stater Hotel and Conference Center in University Park on Feb. 3-7. The event is a great way for those involved in local food to learn more about the latest innovations in sustainable agriculture, while celebrating the past year and looking to the future. For more information including registration, please go here.
- Nothing beats a warm cup of tea on a cold winter day, and Tait Farms Foods is holding a tea and scones tasting tomorrow, Jan. 31 from 2:00 p.m.-4:00 p.m. You can sample both black and green teas and enjoy samples of scones and jams.
- Healthy Harvest Farm is currently interviewing for summer workshares (4 hours a week for 20 weeks) in exchange for a Summer/Fall 2015 CSA Share. Read more about this commitment on their website before contacting them for an interview.
- Reminder: Friends & Farmers Co-op Online Market is open, which means you can register as a shopper online to order and pick up local food from numerous producers all in one place. Very convenient way to shop for local food.
Author: Jamie Oberdick
Bio: Editor, Local Food Journey | Passionate about supporting local food in Central PA