Posted by Jamie Oberdick on 11/17, 2015 at 02:03 PM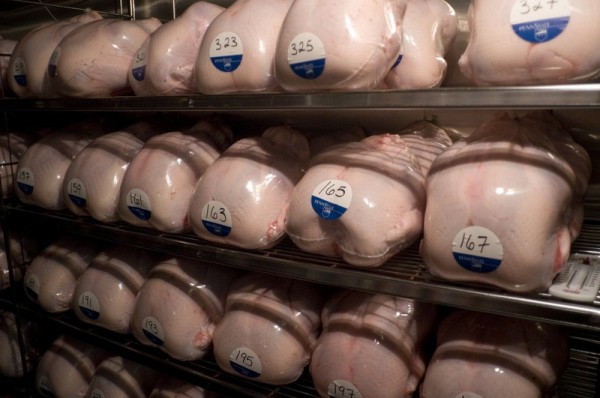 Thanksgiving is just over a week away, and many of you who read this blog have already pre-ordered your local-raised Thanksgiving turkey. Most of the local vendors in these parts require you to pre-order a few months in advance to ensure you have a Thanksgiving turkey that's locally grown. But what if you didn't pre-order and would like a local turkey?
Well, unfortunately, your options are limited, and after checking around for you, here's what I found…
First off, you can check today with Cow-a-Hen Farm at the Boalsburg Farmers Market. The Boalsburg Farmers Market is currently in their indoor winter phase, located in St. John's United Church of Christ, 218 N. Church St. in Boalsburg. After speaking with the farmers, I heard that they might (might) have turkeys available but a limited number. The market is open from 2:00 p.m. to 6:00 p.m. so you can try then.
If that doesn't work out, there's always the Penn State Poultry Science Club's fall turkey sale, held this year Monday, Nov. 23 from noon-6:00 p.m. and Tuesday, Nov. 24, from 10:00 a.m. to 5:00 p.m. Few things to definitely keep in mind:
- This year the sale has moved to the Penn State Meat Labs on Porter Road, and will no longer be held at the Poultry Education and Research Center due to HPAI bio-security concerns.
- Turkeys are sold on a first come, first served basis with no pre-orders, so it's a good idea to show up early to make sure you get the size you want.
- Don't count on there being turkeys around Tuesday. Last year they sold out in three hours.
The sale benefits the Poultry Science Club, and the turkeys are $2 a pound. You can find more information at the Poultry Science Club website.
Author: Jamie Oberdick
Bio: Editor, Local Food Journey | Passionate about supporting local food in Central PA