Posted by Katherine Taylor Grofic on 06/17, 2011 at 02:20 PM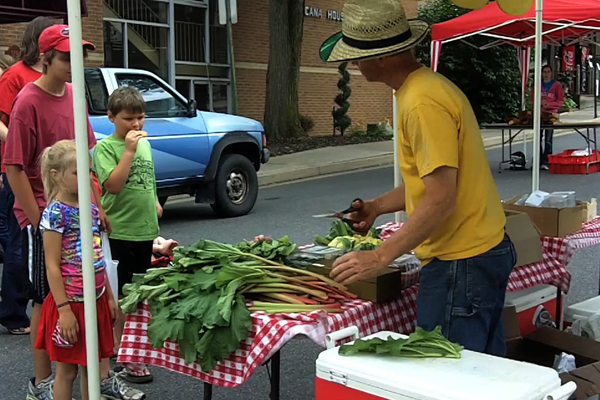 Do you belong to a CSA? Community-supported agriculture (CSA) connects farmers and consumers and offers advantages to both parties. Consumers purchase a share at the beginning of the season and receive a weekly box of fresh-from-the-farm produce. And because farmers receive payment early, they are able to more effectively manage their cash flow and their crops.
Addison Hoffman from Howard's End CSA Farm, located about 1/2 hour outside of State College, runs a CSA. They offer everything from chickens and ducks to berries to honey and yogurt. You can also find him at the State College Farmers Market on Tuesdays.
Watch a video interview with Addison and learn more about CSA farms.
Author: Katherine Taylor Grofic
Bio: Katherine is a senior at Penn State majoring in Media Studies with a focus in Film/TV. She enjoys to watch movies and documentaries and cooks in her free time. One day she hopes to be living on the west coast and work in film production.