Posted by Jamie Oberdick on 01/26, 2018 at 05:21 PM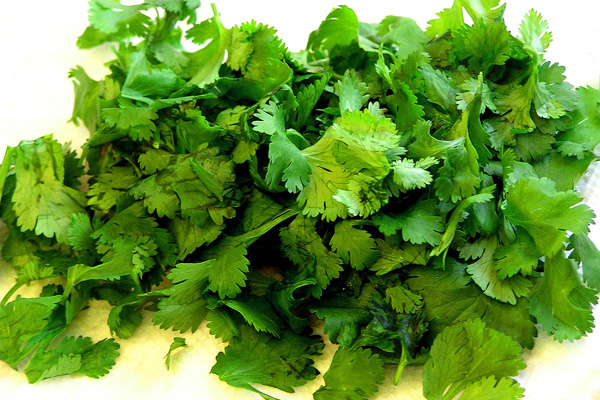 Here we are, in the dead of winter, and garden harvests seem at least a few months away. Believe it or not, there is a way to get some fresh-grown flavor into winter dishes, and that's by growing herbs indoors.
Growing herbs indoors can be a bit of a challenge but not as hard as you may think. Here's some helpful tips to get you started with growing herbs indoors:
- Plants, or seeds?: Obviously, if you want herbs faster, plants are the way to go. You can find live plants at Wegmans in the produce section, or you can order them online (just do a quick search on live herb plants and you can find vendors). You can also try seeds. The big box stores like Lowes and Home Depot are just starting to get garden seeds, or you can order those online as well. Just keep in mind some germinate faster (like chives) than others (like parsley, which can take a few weeks). The warmer you keep the soil, the faster they germinate.
- Give them enough light: Certain herbs do fine with lesser light. Mint, which is basically a highly-invasive weed, can handle less light, as can chives and parsley. Others need a lot of light, such as basil, thyme, and oregano. The most economical solution is to find a windowsill on the southwest side of your house, but you can invest in grow lights.
- Pay attention to variety: Certain varieties of herbs do better when grown indoors. For example, basil can be very difficult to grow indoors, so try varieties like Spicy Globe or African Blue. Rosemary can be a great choice to grow indoors, especially Tuscan Blue or Blue Spire.
- Careful with watering: Just like with outdoor gardening, watering at the base of the plant is best, and avoid getting the leaves wet, which can encourage disease. Pay special attention to required watering frequency of the type of plant you're growing. In addition, keep in mind that your indoor winter environment will tend to be low humidity due to your furnace, so be sure to check soil moisture frequently.
- Feed them!: You want to encourage good growth of leaves, so be sure to give them some plant food now and then. Also, be sure to put them in a large enough pot that enables you to give them enough soil to both feed them and allow their roots some space.
- Be mindful of pests: This includes curious pets, and, well, curious children (kids aren't really "pests" since they will listen better than pets and honestly, who wants to think of their child as a pest?). You don't want to have a setback where your plants end up on the floor. There are ways to pet-proof your plants, from keeping pets out of your herb room to special pots that attach to windows well out of Tabby Cat's reach. Be on the lookout for tiny pests as well, such as aphids, fungus flies, and other insects that can kill an indoor plant.
Author: Jamie Oberdick
Bio: Editor, Local Food Journey | Passionate about supporting local food in Central PA